Rocky mountain national park is not only the most visited national park in the USA but also one of the highest national parks. Every year millions of visitors come from all over the country to visit this national park. Especially during the summer, this national park is fully packed with people. Lofty mountain peaks, lots of hiking trails, alpine goodness, curvy roads, wildlife, waterfalls, what is not there! Everything about this park is wonderful and you will enjoy every moment of it. If you are a hiker like us, this park is a kind of hiker's paradise. Every year, we try to visit this national park at least once. It's not possible to cover this national park in only one visit, you will need more than that. That's why I focused on the experiences rather than places in this blog. Let's talk about what can you do or experience in Rocky Mountain National Park.
Take a Scenic drive
If you go through hundreds of blogs about Rocky Mountain, the first thing you will read is driving the Trail Ridge road. This scenic drive is highly recommended. Not only in Colorado but also in the entire US park system, this road is the highest paved through road. This road starts from Estes Park in the east to the Grand Lake in the west- in total 48 miles. At Milner Pass, the Trail Ridge crosses the Continental divide. This scenic drive is sensational with an unparallel view on both sides. You may even drive through the clouds at an elevation of more than 12000 ft. What an amazing experience that will be! The view is so picturesque that we had to make numerous stops just to see the mountain range. If you are lucky, you will be able to spot bighorn sheep and elk here and there on this road. Don't forget to make a stop at the Alpine Visitor Center, the highest visitor (in elevation) center in the USA. There is an overlook known as Forest Canyon overlook, located along the Trail Ridge Road, which also gives a panoramic view of Stones Peak, Longs Peak, Hayden Gorges, and Gorge Lakes. This road is only open from Memorial Day through mid-October and closed the rest of the time due to the snow. Even if Trail Ridge Road is not open, you can still go for a scenic drive in the park. The gorgeous mountain view with all curvy roads makes it worth especially when the day is bright and sunny.
Go for a hike
Like I said before, Rocky mountain is a hiker's paradise. So many trails to hike and you will never have the same view. I think hiking is a great way to experience Rockey mountain and the options are abundant. Can you believe -there are 355 miles of hiking trail! You will never run out of options, just go with your own pace. It's your experience, do whatever you feel best for you. If you don't want to hike much, go for Bear Lake. It's very close to the parking lot. If you want to go further, you can go to Dream Lake, Nymph Lake, and Emerald Lake. All of them are beautiful, the trail is well marked and amazing. If you want to go for a day hike, go for Sky Pond, Odessa lake and Fern lake, Chasm Lake, Mills Lake, etc. There are a lot of people who love to summit Longs Peak, the highest peak in the park. Rock climbing and mountaineering are also quite popular here. Why not? This national park has numerous peaks over 12000 ft among which 20 mountains are more than 13000 ft high, which gives ample opportunities to the Mountaineers to bag more summit.
Visit a waterfall
You should include at least one waterfall in your itinerary list while visiting Rockey Mountain National Park. The gorgeous view of the cascading water through the rocks is so amazing to watch. I especially love to hear the roaring sound of the water when it hits the rocks or water at the base. You will find most of the waterfalls of this national park in the east of the Continental Divide in two heavily concentrated areas: Glacier Gorge and Wild Basin. Alberta Falls, Chasm falls, Adam falls, Timberline falls are some of the popular waterfalls in the park.
Watch for wildlife
If you are visiting Rocky Mountain National Park, huge possibility that you will see a lot of wildlife such as bighorn sheep, elk, moose, mule deer, coyote, marmot, and occasional black bear during spring and summer. If you go from mid-September to mid -October, you will see elk rut. Most often there is herd of elk near the Beaver Meadows entrance station in Estes Park. Mule deer can be seen near Deer mountain and its surrounding area. More information about the wildlife viewing area and time can be found here:
Wildlife Viewing - Rocky Mountain National Park (U.S. National Park Service) (nps.gov)
It's amazing to watch the wildlife in their habitat. Please maintain distance from any wildlife and do not feed them. Let's help to protect the ecosystem and environment.
Camping
It will be an amazing experience to stay in the camping area inside the park. Though there is five drive in campgrounds, it's had to get a spot during the busy tourist season. There are a lot of backcountry campsites with very few spots. If you are planning for the backcountry, you have to plan ahead of time and apply for the permits. If you can't get any campsite inside the park, don't worry. You can still camp in the nearby wilderness areas- Never Summer Wilderness, Indian Peaks Wilderness, Roosevelt National Forest, Arapahoe National Recreation Area, and Comanche Peak Wilderness.
Source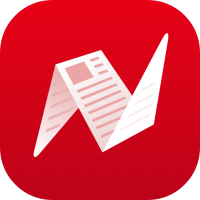 #travel #explore #hike #camp