Beautiful Chasm Lake
https://www.instagram.com/dreamcatcher_mahdi/
If you are looking for a day hike in Rocky Mountain National Park, you should consider Chasm Lake. Nestled in the Rockies, this lake will give you a view of Longs Peak, the highest point in the national park. It also reminds me of the walls of Yosemite. I must warn you; this hike is difficult but extremely popular. It's almost impossible to get a parking spot. Especially during the weekend, the parking spots fill up very early. Even at 4 am, we had to wait for a while to get a spot. Those who intend to summit Longs Peak, generally start their hike between 3 am to 5 am. As a day hike to Chasm Lake, the hike is nice, amazing view, and a bit difficult.
The hike starts from the Longs Peak Ranger Station. Longs Peak and Chasm Lake both share the same trailhead. Considering some pros and cons factors such as parking condition, length and time of the hike, hike length in the exposed area, weather condition, thunderstorm possibility, etc., you should consider starting your hike as early as possible. From the trailhead, the trail begins to climb uphill through thick forest. As we started our hike around 4 am, we had to hike this part in the dark. While passing through the dense forest, we both were feeling goosebumps. Maybe, it was the result of reading too many bears and mountain lion stories. Around 0.7 miles from the trailhead, you will reach a fork. The right trail heads toward the Eugenia Mine, Storm pass, and Estes Cone. To reach Chasm Lake, stay on the left trail.
You will pass a short side trail at 1.2 miles point that will lead to the Goblin Forest Backcountry Campground. This campground has only six campsites. When you feel that you are emerging from the forest and entering a Sub-Alpine zone, that means you have already hiked 2.2 miles from the trailhead. Right before you enter the Sub-Alpine zone you will cross Alpine Brook on a split tree bridge. This area is the transition zone between the forest and the tundra, and wind starts to pick up here. You will find stunted and irregular growth patterns of trees known as Krumholz in this area. Look at your surroundings. You may be able to see Mt. Meeker, Longs Pea, and Mt. Lady Washington if you look closely. When we reached this part, the blue hour had already begun, and we could see some light in the sky. We decided to take a break and had our breakfast there. The sun rays emerging from the mountains had made a beautiful scene, and it was soothing to watch the sunrise in the mountains.
At around 2.8 miles, you will come across another split on the trail. The right trail is for Battle Mountain Backcountry Campsite. Backcountry permit is required to camp here. You have to take the left trail that heads up toward the ridgeline. This trail has various types of zone or sections. First the forest section, then the subalpine zone, and after that Mills Moraine, a wide boulder-strewn slope covered by short grass and wildflowers. I felt like this part requires the most patience. Soon after that, you will arrive at the Chasm lake Junction at around 3.4-mile mark, and the elevation here is 11,540 ft. This is the split point where the Chasm Lake trail and East Long's Peak Trail change direction. There is a small trail that goes towards the outhouse facility. You will see a notice that says all the livestock prohibited beyond that point.
From here, the trail direction is southwest along the wall of the ridgeline. You will be able to see the birds-eye view of the Peacock Pond, and Columbine falls while walking on the trail. Once you pass Columbine falls, you will see a beautiful drainage area, and the trail crosses the waterbodies several times. Depending on the season, you may be able to see a lot of wildflowers in this area. Soon you will find yourself standing in front of the headwall that forms Chasm Lake, and it marks 4.3-mile mark point. You have to scramble a little bit to climb up the wall. Be careful and take your time. Soon you will reach the top of the wall and will be able to see the gorgeous view of Chasm Lake.
My first impression of Chasm Lake was a little bit different. To me, the lake seemed to be sitting on a big bowl, and the Mount Lady Washington (north side) and Longs Peak (west side) are holding it together. The east-facing wall of Longs Peak, the most famous one, is known as 'Diamond' and stands 2400 ft tall above this dramatic alpine lake. It was amazing to sit there, stare and do nothing for a while. Once we had a meal with a view, we started our return journey. This hike was a bit different from other alpine lake hikes we did, but we loved every moment of it. The only thing I wished is less traffic which would make it easier to find a good parking spot. But that is a part of the journey. Overall, it is a good hike.
At a glance/fact
Hike length: 8.6 miles out and back
Elevation gain: around 2500 ft
Difficulty: strenuous
Location: Rocky Mountain National Park, Estes Park, Colorado
Trailhead: Longs Peak Ranger Station
Co-ordinate:
Trailhead: 40.27215, -105.55682
Best time to visit: Summer and fall.
Permit/Fee: Entrance to the National Park fee required.
Parking: At the end of the Longs Peak road, there is a parking lot which can hold approximately 20 cars. People generally park on the side of the road if they could not get a spot. Car-camping is not allowed in the parking area.
Amenities: restroom at the trailhead.
Check the weather first and dress accordingly. Also, dress in layers. Bring sun hat, glasses, sunscreen, snacks, and water.
If possible, bring trekking poles with you. It helps while walking on the rough, rugged terrain.
If you feel any symptoms of altitude sickness such as nausea, dizziness, headache, vomit, etc., please take rest, drink some water. If you don't feel better, please consider going back to the lower altitude.
It's our duty and responsibility to pack all our trash out and keep the place as beautiful as it is. So please practice 'leave no trace' principle all the time.
Source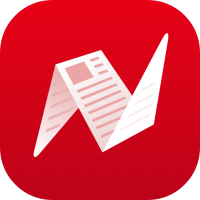 #travel #alpinelake #explore #adventure #hike #nomad #roadtrip #colorado #lake