Washington is not only full of mountains, forests but also the beaches are spectacular here. May be not the white or pink sand, palm tree or turquoise water, but the beaches of Washington are one of a kind. Among all the beaches I found Ruby beach is quite amazing. When I first heard about this beach, I was wondering why 'Ruby'? Is the beach full of ruby like stones or the sand is ruby colored? Later I came to know that the name came from the reddish colored granules that often gather on the shore. This blog is about one of the most visited beaches in Olympic Peninsula and why should you visit this beach.
This beach is a dream place for the photographers. Clear blue sky on a bright sunny day or black stormy clouds rolling over the sea- everything goes perfectly with the rock formations and the sandy ruby beach. We visited this beach on a not so bright winter morning. It was a midday, still did not disappoint us. We got the picture-perfect reflection when the ocean water was rolling back and forth and created a beautiful mirage like reflection. The sea stacks, weathered wood, the marine life everything about this beach is perfect. This beach is in Olympic National park, which is over three hours away from Seattle. This part of Washington is a little bit remote and secluded. And that really makes this beach more special. I know this beach is the most visited beach in Washington state, still the crowd is less than any other places.
From the parking lot trailhead, the beach is less than half mile walk; to be precise approximately a quarter of a mile. You can still view the beach from the parking lot trailhead. While you are there, try the enjoy the view from the distance. There is a huge area near the shore that is full of driftwoods. You have to cross this driftwood area to go to the beach. It's really easy to cross; but you may need to crawl over a log or two. Climbing over the piled logs was really fun for us and we were not alone. There were two other families who were enjoying walking near on the wood logs. Then we saw the sea stacks. Sea stacks are the large rock formations that are found just off the beach resembling like tiny islands in the middle of water while the tide is high. wildlife like sea birds, in some cases, sea lions generally live in some of the stacks. Ruby beach has some of the amazing sea stack formation with a lot of interesting erosion and tide pools around their bases. The tide pools here showcase beautiful wildlife and interesting formation and mostly exposed when the tides are low. Mostly sea anemones of different colors from pink, deep green to white and grey and varieties are found in those tide pools. If you are curious particularly about marine life, this is your place. Other wildlife including snails, crabs, long neck barnacles, sculpins can be found here in the Ruby beach. It is okay to be curious but leave the wildlife where you find it. It's their territory we are entering, not ours. The view of the crashing waves on the sea stacks is quite a sight. The day we visited was a cloudy day. Thankfully, the tide was not that high. As a result, we were able to walk on the beach without thinking to much about the tides. If you are visiting any beach, just remember to check the tidal chart first. For some beaches, especially on the pacific north west coast, this is mandatory. Due to the shape of the coast, different rock formation and sea stacks, sometimes strong rip tides form and you do not want to go near it.
If you are lucky and have gone after a rip tide, you may find some shallow pools. Children love this kind of spot and its much safer than the ocean water. Also, there is a large pool near the bottom of the trail close to the driftwood section, where Cedar Creek empties. This one is ideal for children and family. If you want to explore more, you can simply walk or hike along the beach. If you head towards north around three miles, you will walk past several large sea stacks and cliff faces and then you will reach the waters of Hoh River. Towards south, you may hike around three miles to Steamboat Creek, with the views of destruction Island and its light house to the west, but it must be during the low tide. It depends on you whether you want to stay at the beach or want to explore more. Do not forget to check out the tidal chart if you decide to explore the area.
If you have some more time left after visiting this beach, you can visit Hoh Rainforest nearby or you can even make it a weekend trip by adding few other places such as Beaches of Kalaloch and La push. Overall, we both liked Ruby beach very much. This beach is surely an amazing one that combined the serenity and beauty together, which is a rare combination now a days. Remember, this beach is under Olympic national park. So please keep the beach as it is. Do not take any rocks, shells, or anything from the beach. Also, you cannot not fly drone here. Please be respectful about the rules and regulations and practice leave no trace principle.
Source
Follow me to see more articles like this.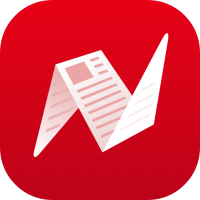 ...