Ask somebody "Which one is most favorite national park?" I am sure Yosemite will stand out in the list of most popular five national parks. Yosemite is one of those breathtakingly beautiful places that is not only an inspiration for photographers, artists, writers, nature lovers; but also, a heaven for climbers and hikers. Though 95% of the park's total area is distinguished as wilderness, there are still a lot of sightseeing attractions that are easily accessible and do not require a lot of hiking. Today we are going to talk about those places.
Yosemite Valley: Surrounded by the granite formation, Yosemite Valley is seven miles wide and incredibly beautiful. You can even get a straight up view of El Capitan, world's tallest granite monolith and one of the most desired but challenging climbing destinations for the rock climbers, and a beautiful view of Cathedral rock. many other famous rock formations from a distance. From the Sentinel Bridge, you can get a perfect reflection view of Half dome, which is one of the most popular rock formation and best hikes in Yosemite, in the Merced River. When you are in the valley, don't forget to go for a walk through the wooden pathways and take a dip in the Merced River during the summer.
Tunnel view: You have probably seen the picture of Yosemite Valley from the tunnel view a lot of times in the magazine cover, in different books. It is quite impossible to turn your attention away from a spectacular view like this. Tunnel viewpoint is located at the east end of Wawona Tunnel, this is probably the first viewpoint that will give you the broader view of Yosemite that includes El Capitan (on the left) and Bridalveil fall (on the right) rising from the valley and Half Dome in the background. This iconic view is so popular that it's hard to get a place to stand during sunrise and sunset.
Yosemite falls: This waterfall is one of those waterfalls that has a breathtaking view, though you can get a view from the valley still you would want to go to get a closer view. The white stream of water tumbling over a granite wall with all those sequoia trees are an amazing sight for the viewers. This waterfall is the largest waterfall in North America and a major attraction in the park. The view is best in late spring when the snow is melted, and the waterfalls flows most vigorously (mostly in May or June). Yosemite waterfalls is actually a combination of three waterfalls: Upper Yosemite falls, Middle cascades, and Lower Yosemite Fall. The area around Sentinel Meadow, Yosemite Valley Lodge, and Yosemite Chapel provides a great view of Yosemite falls. If you want to go to the base of the lower Yosemite fall, go for the easy one-mile loop trail which is also wheelchair accessible. But hike to the top of the Yosemite falls in a strenuous one.
Bridalveil falls: When entering Yosemite, you have probably seen this waterfall in tunnel view. This 620-foot-tall waterfall flows though out the year though the best to visit is May. Only 0.5 mile (roundtrip) short but steep trail can take you to the base of the waterfall.
Glacier point: To get a grandeur view of Yosemite you need to go to a more elevated point that is 'Glacier Point' situated at an elevation more than 7200 feet. From the lookout, you will be able to get a clear panoramic view of Half dome standing tall from the Yosemite Valley and the surroundings. Visit this point during sunrise or sunset to get a colorful view of the granite wall with pink and golden background. Though this point provides one of the 'must see' views of Yosemite, the road to this point is not open year around. The drive from the Yosemite village to Glacier point generally takes an hour. During the winter, you can access Glacier point either hiking or cross skiing (depending on the snow) from Yosemite Valley.
Taft point: Taft point is one of the most "Insta- famous" spot in Yosemite. You may have seen a lot of pictures of this point. Taft point is 2.2-mile hike (round trip) from the trailhead on Glacier Point Rd, which is only accessible during the summer. Sentinel Dome hike also starts from this trailhead but that heads northeast. For most part of the trail, it's a peaceful walk through a big pine forest. But when you come near the exposed cliffs and the fissures, the view is really majestic.
Mist trail: Now that you have checked out Yosemite Valley, several waterfalls and some rock formations, want to go for a hike? Well, Mist trail is one of most popular trails in Yosemite that leads you to see two waterfalls: Vernal fall and Nevada fall. The hike starts from the Mist trailhead (Happy Isles) and to reach the top of the Vernal falls, you need to hike 2.4 mile (round trip) with an elevation gain of 1000 ft. If you want a little bit more challenge, go for Nevada falls, which features 5.4 mile (round trip) from the trailhead with total elevation gain 2000 ft. This hike is a strenuous one. This is an uphill trail and can be quite slippery during the peak waterfalls season (spring and early summer). In case you want to avoid this trail, you can always take the John Muir trail to go to the top of Vernal and Nevada falls or combine partial portion of each trail into a loop.
Mirror lake: If you want to go for a family friendly easy hike in Yosemite, go for Mirror lake hike. This lake offers fabulous views of Tenaya Canyon, Mount Watkins, the Washington Column and a direct view of Half dome from its base. Not only that the picture-perfect reflection of the surrounding cliffs will take your breath away. Though you can visit this lake any time of the year, it's an easy two-mile hike; still the best time to visit is during spring and early summer.
There are also a lot of different other places to visit such as Mariposa Grove, little Yosemite Valley, Tioga pass or road, etc. If you want to go more into the wilderness, go for backpacking or camping, that's another chapter and require wilderness permit.
Source:
Places To Go - Yosemite National Park (U.S. National Park Service) (nps.gov)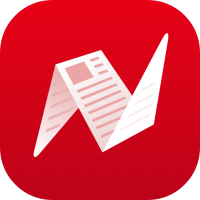 #california #yosemite #nationalpark #epicspots