Exactly three years ago around this time, we were thinking to apply for our first ever backpacking trip. So many possibilities, and uncertainties were going on in our mind. Though I have done a few hikes before, my wife was completely amateur. She had not done a single hike in her life and now we were talking about a 20-mile round trip hike. Can we do the hike? Or it's going to be a waste of time and money? Should we really go? It's going to be a long 10 miles (one way) hike with a backpack full of camping gear, food and necessities. So many questions; neither we know anyone personally who did that hike, nor we had any backpacking experience. Yet we wanted to take a bold step and went for our first backpacking trip. And that changed our life forever. I have talked with many people who said the exact same thing. Trust me, this place is magical, it's heaven on earth. You won't regret if this is your first backpacking trip.
The first time we saw the pictures of Havasupai falls, we knew we had to go there. It was like the land of blue green water was calling me and we responded to that call. The next thing was to choose the month when we want to go. We had to be very careful about this because the summer month in Arizona can be really bad and the temperature can rise more than 100oF. So, we did not want to take any chance and decided to go either late March or early April. Once we got the permit, we had exactly three months to train ourselves just to make sure we can do the hike. The difficult part was not the hike, it's hiking and carrying the weight simultaneously. We did not want to use any mule or helicopter to carry our weights. Carrying everything we need is the part of the deal, isn't it? I think everyone should try this at least once in their life. We did not know we love backpacking this much until we tried, and we fell in love. We had to learn a lot of stuff hard way and with time. But we want to make it easy for you guys. I know Havasupai is closed right now due to current situation and will be closed until further notice. Still I wanted to put all the information together so that if you want you can have it all together in one place and by the mean time you can prepare physically and mentally. Desert hiking is no joke, it requires a lot of physical and mental strength.
If you are planning to go to Havasupai reservation this year, February 1st is your day. Generally, they open the permits for a year on that day. Go through the following steps/information for an overview:
· Reservation start: February 1st exactly at 8:00 a.m. (Arizona time).
· Reservation: No phone reservation, account required. Please set up the account beforehand by visiting Havasupai Reservations. Also, don't forget to fill up the credit card and all other information. Have everything ready, log in to the account before 8:00 a.m. (Again, Arizona time). Don't wait till the last moment. The reservation usually gets sold out within hours. Reservations are required for all hikers and campers. No day hike is allowed.
· Best time: March-May, September-November. That's when the weather will be favorable for hike but water will be a bit cold.
· Reservation Cost: $100 usd/night per person (weekdays), $125 usd/night per person for minimum four days, three nights. That means if you are planning for weekend trip, the reservation cost is $375 usd. The price is subject to change without any notice. While making reservation, set up a few back-up dates in your mind. Be open to those dates if you can't get the first choice.
· Please be mindful about the fact that thousands of people all over the world will try to get the reservation at the same time. So be prepare and if you don't get the first choice, immediately try for the second choice or any available one (if possible).
· If you could not get a campground reservation, don't worry. There is another option: Havasupai Lodge. The permit opens on June 1 but only few rooms are available and the rates $660 usd per night (2021 rates). All lodge reservations are at least three nights and four days and maximum 4 people can stay in each lodge room. For 2021 lodge reservation, check regularly for the announcements.
· Also, check for the cancellation and transfer list. Many people cancel the permit just before the trip. So, you can keep checking for the cancellation/transfer page and take the opportunity to grab your permit.
I think, that's all you need to know before February 1st. Though Havasupai tourism is suspended for the time being, I am pretty sure once they open again all the permits will be gone in a minute. If you have any particular question about the reservation, leave a comment or email us. We will share the hiking details, gear list and how we trained ourselves for the hike (as new bees) on a blog later. Till then, sit tight, set up your account and go for it. Remember, you don't know what you can do unless until you do it. So, take a step and go for it. Good luck!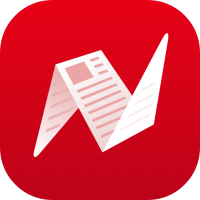 #arizona #waterfalls #adventure #hiking #backpacking #havasupai #bluewater #dreamlocation #bestdestination