It's really amazing how culture and tradition evolves from place to place, people to people and country to country. That's where the beauty of tradition comes. I believe every nation, country, locality has some traditions of its own, which makes it different from others. Being a Louisiana resident for almost eight years, I had the opportunity to explore some of the local traditions. As the Christmas time is approaching, I am going to talk about "Bonfire on the levee", a Louisiana Christmas tradition.
For generation, this community event has been going on displaying the brightest tepee shaped log fire instead of those bright shiny colorful Christmas lights. It's a quite unusual holiday lighting display that take place in the great river road between New Orleans and Baton Rouge. I am not talking about one or two small cozy bonfires, these bonfires are huge in size, in tradition and in numbers. The locals call it "Christmas Bonfires". These huge tepee shaped bonfires are mostly built by friends and families, who join each other to cook, sing, eat, dance and share some happy moments in between building the fires. It's kind of a huge get together and some families love to build the bonfires as a part of their family heritage.
The history behind these Christmas bonfires tradition goes back longer period than you can imagine. Some believe it as an ancient European tradition to honor successful harvests. Some thinks that this tradition was brought to Louisiana by the early French and German residents. They used to make the bonfire maybe because they wanted to guide the ships along the river, to lead the way to Midnight Mass at local Catholic Church or their sole purpose was to light the pathway for 'Papa Noel', the Cajun Santa Claus, flying sleigh and eight reindeer. Whatever the reason might be they used to make bonfire in tepee or cone shape following some traditional method and for years this has been celebrated as Christmas celebration in Louisiana. With time, it turned into a heritage for local Louisiana people. What the early French and German settlers left to their descendants as part of their legacy, has now become a wonderful celebration of Christmas. Bonfires, created for the celebration, often were 20 feet tall and created from a pyramid of long logs creating the shape of a cone. With time people have become creative with the shape of the bonfires. Last year a group of friends made a huge 78-foot-long alligator shaped bonfire following a longstanding tradition of building massive bonfire, which was featured in CNN. Louisiana travel has given a recipe of a traditional bonfire, how to build it. I am linking the article here; in case you want to try to make your own. https://www.louisianatravel.com/blog/bonfires-levee-building-holiday-tradition
Up and down the Mississippi river, you will find a lots of pyramid shaped bonfires are burning on Christmas eve. But the highest number of bonfires will be found in St. James Parish and around Gramercy, Lutcher and Paulina. Many of the bonfires are privately made and not open to public. But you can still have a show from your car along the east and west bank River Roads, to be exact Hwy. 44 and 18 respectively and you can also walk along the levees. There is also a festival named "Festivals of the Bonfires" that takes place at Lutcher Recreational Park displaying a few of the famous burning structures accompanied by a gumbo cook-off and live music. The good thing about this festival is that it's not on Christmas eve. Don't forget to check out the schedule (http://festivalofthebonfires.org/) beforehand.
Traditionally, in the weeks following the Thanksgiving weekend, young boys and young men get together to start working on building the bonfires in different shapes using logs, cane reed, bamboo, etc. These wood logs are generally collected from the river battue or the surrounding areas. On Christmas eve, as the night approaches, they set fire on the log structures which often create the effect of the spectacular fireworks. Not only one or two, but also hundreds of bonfires start burning together creating a vibrant aura which light up the whole night sky. The local fire departments dispatch personal ensure the safety of the crowd by monitoring the fire constantly. That's how the bonfires on the levee has become a perfect and safe gathering place for friends and families with kids. In the last few years there has been a huge number of tourists visited southern Louisiana in the quest of enjoying the bonfires on the Christmas eve.
I had the perfect opportunity to join a bonfire on the levee once. One of my friend invited me to join his family to enjoy the Christmas Eve. Though I did not have much idea about the event, still I joined them. When I went near the levee, I saw this huge tepee shaped bonfire. There were four side by side, more than 15 foot tall. There were a lot of people cooking, eating, dancing, drinking and what's not. It was pure festival vibe. When it became dark, that's when the fun part began. They lit all the four bonfires together and It was an amazing scene. Massive bonfire followed by the fireworks accompanied with music and local authentic Louisiana food- what a fun night it was! So, if you are in Louisiana, enjoy this upcoming local tradition within the safety parameter and if you are not, plan before you come, know about the festival and respect the locals.
Follow me to see more articles like this.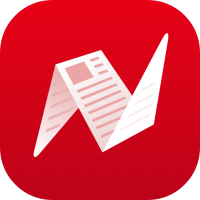 ...
Source:
LouisianaTravel.com Staff. Bonfires on the Levee — Building a Holiday Tradition. www.louisianatravel.com/blog/bonfires-levee-building-holiday-tradition.
Ebrahimji, Alisha. "A 78-Foot Alligator Bonfire Was Just Built on a Mississippi River Levee." CNN, Cable News Network, 22 Dec. 2019, www.cnn.com/2019/12/21/us/alligator-bonfire-trnd/index.html.