How Pennsylvania government and partners lead small business innovations and investments
Small business is a critical success factor for the US economy. According to the Office of Advocacy, small businesses generate 44% of U.S. economic activity. In addition, the news release mentions that small businesses are the lifeblood of the US economy because they create two-thirds of net new jobs and drive US innovation and competitiveness. As the report points out this is a significant contribution. However, this overall share has declined gradually.
Despite all, some states make good progress. For example, Pennsylvania is a state which puts great emphasis on small businesses. In this article, I provide a few highlights from this exemplary state on how small businesses get the focus of government and their business partners. The inspiration of the state comes from William Penn who established Pennsylvania's founding principles of freedom, tolerance, and innovation.
As you might have seen in the recent news, Governor Tom Wolf announced a $97 million investment in clean, lead-free water infrastructure projects in 19 counties. He said:
"Historic investments in clean water infrastructure like the ones made today continue to underscore our commitment to safe and reliable infrastructure for our communities. Clean, lead-free drinking water and reliable wastewater and stormwater systems are the bedrock of vibrant civic centers and are essential to ushering in much-needed growth across the commonwealth."
Let me introduce some programs and initiatives of the Pennsylvania Department of Community and Economic Development (DCED). The DCED's mission is to encourage the shared prosperity of all Pennsylvanians by supporting good stewardship and sustainable development initiatives across the commonwealth. With a keen eye toward diversity and inclusiveness, the department staff act as advisors and advocates by providing strategic technical assistance, training, and financial resources to help communities and industries flourish.
Dennis M. Davin is the secretary of the DCED. Mr Davin has visited more than 750 businesses to gain a first-hand understanding of Pennsylvania's industries and the challenges faced by businesses of all sizes.
Under Mr Davin's leadership, DCED launched critical economic development initiatives such as the PA Business One-Stop Shop, the Manufacturing PA initiative, and the new branding of Pennsylvania with "Pursue Your Happiness" and "Work Smart. Live Happily". Mr Davin has achieved business success by attracting corporations to Pennsylvania, such as the Royal Dutch Shell plant in Beaver County.
Shell is constructing the Pennsylvania Petrochemicals Complex, a significant petrochemicals plant that will process ethane from shale gas. In November 2017, Shell announced completing the site's early works programme and the beginning of the main construction phase. The project will bring new growth and jobs to the region, with up to 6,000 construction workers involved in building the new facility and an expected 600 permanent employees when completed.
The Power of Business Partnership in Pennsylvania
Small businesses employ about half of the state's workforce. In the second half of 2015, they created nearly 24,000 new jobs. To support entrepreneurs and businesses at all stages of development, Governor Wolf created the Pennsylvania "Business One-Stop Shop" and launched it in February 2018.
Entrepreneurs, startup ventures, and small businesses bring new ideas, tools, technology, and jobs to Pennsylvania, creating opportunities throughout the state. Commonwealth of Pennsylvania has created a unique platform called Pennsylvania Business One-Stop Shop. It provides resources for aspiring entrepreneurs and existing business owners. This guide helps the residents to find essential resources to plan, register, operate, and grow a business in Pennsylvania.
Let me introduce a few outstanding partnership programs of DCED. One of the outstanding organizations is the Ben Franklin Technology Partners (BFTP), driving growth and innovation in Pennsylvania. BFTP is an initiative of the Pennsylvania Department of Community and Economic Development and is funded by the Ben Franklin Technology Development Authority. For more than 31 years, BFTP has provided both early-stage, technology-based firms and established manufacturers with funding, business and technical expertise, and access to a network of innovative, expert resources.
The Innovation Partnership (IPart) is a state-wide consortium of economic development, business assistance, and higher education organizations. It provides early-stage technology companies with free proposal writing assistance, training, and financial assistance. Their goal is to help Pennsylvania-based clients secure federal funding opportunities, specifically, SBIR/STTR. What is SBIR and STTR? In short, the mission of the SBIR/STTR programs is to support scientific excellence and technological innovation through the investment of Federal research funds in critical American priorities to build a robust national economy.
Let me give you some background on these two acronyms as they are important for small business owners in the US. SBIR (The Small Business Innovation Research) and STTR (Small Business Technology Transfer) programs are competitive programs that encourage domestic small businesses to engage in Federal Research/Research and Development with the potential for commercialization.
Through competitive awards-based programs, SBIR/STTR enables small businesses to explore their technological potential and provide the incentive to profit from its commercialization. By including qualified small businesses in the nation's R&D arena, high-tech innovation is stimulated, and the US gains entrepreneurial spirit as it meets its specific research and development needs.
IPart is a consortium of economic development, business assistance, and higher education organizations located throughout Pennsylvania. IPart's goal is to help early-stage technology companies win federal funding opportunities to commercialize their innovations. Federal SBIR and STTR programs have more than $2 billion in funding offered by 11 different agencies. However, navigating the submission processes can be overwhelming and costly for a small business.
To this end, IPart helps Pennsylvania-based small businesses get through the pre-proposal and proposal stage with expertise, micro-funding and support so these businesses can land the funding they need to grow and commercialize their technology-focused innovations. You can find contact information for all of our supporting IPart Partner Organizations at this link.
Some services offered by IPart are help clients apply for no-cost, written pre-proposal technical reviews of SBIR/STTR proposal concepts and for financial assistance with proposal reparation, training workshops and seminars, from general overviews of the SBIR/STTR process to agency-specific requirements, and providing awards of up to $1,000 in financial assistance for travel and training related to the SBIR/STTR submission processes.
There is an IPart virtual workshop on July 27, 2020. It has a minimal cost of $10 for residents. IPart designed this workshop to provide information for attendees to determine if they would like to seriously pursue proposal development and tools to help begin the process and manage funds if you are awarded. The key points are how to do "homework" by searching solicitations & prior awards, talking to program officers, application components, and constructing a budget. You can register for the workshop at this link.
Another great program, Innovate in PA is a creative and innovative program designed to invest in high-potential small businesses that are drivers of job creation, wealth creation and innovation development. It was established by Act 52 in 2013.
Innovate in PA enables the Department of Community and Economic Development to sell up to $100 million of insurance premium tax credits to qualified insurance companies and deploy the revenues generated by the sale to the department's strategic partners such as Ben Franklin Technology Partners, the state's three Life Sciences Greenhouses and the BFTDA's Venture Investment Program. The total amount to be received at the department and subsequently deployed to the legislatively mandated partners and the Venture Investment Program is around $85 million.
Yet another program, The Qualified Manufacturing Innovation and Reinvestment Deduction were established to encourage increased investment and job creation through manufacturing in Pennsylvania qualified businesses that are eligible to deduct 5% of their private capital investment from their corporate net income tax liability when they invest more than $100 million in the creation of new or refurbished manufacturing capacity. You can find the application form at this link.
In addition, Pennsylvania Military Community Enhancement Commission (PMCEC) funds may be used to support and enhance the military value of a military installation or organization. The Hospital Emergency Loan Program (HELP) was established to provide critical working capital bridge financing to hospitals located within the commonwealth that are adversely impacted by the COVID-19 pandemic. And The Powdered Metals Program provides training programs for the existing workforce supported through Penn State and the regional community education councils.
I only mentioned a few of the initiatives and programs due to the scope of this article. DCED offers many small business-related initiatives and programs. You can find the details of the initiatives and programs at this link.
I want to share two valuable resources with aspiring small business entrepreneurs. Funded in part through a cooperative agreement with the US Small Business Administration, there are small business development centers. I recommend this helpful YouTube video showing how to start a small business in Pennsylvania in 2021 posted by PA House Videos.
The second video is titled "Starting A Small Business In Pennsylvania". It includes the panellists Meredith Klinger, division chief, Bureau of Corporations and Charitable Organizations, Pennsylvania Department of State. Donald Poligone and Tracy Donley, Pennsylvania Department of Community and Economic Development. Maria Smith, chairperson, SCORE Chester and Delaware counties.
Conclusions
Pennsylvania is a role model state for small business development. Small businesses play an important role in the economy. The support from the Pennsylvania government and partnering organisations is outstanding.
I hope these resources can provide valuable information and get aspiring entrepreneurs to take advantage of them.
Congratulations to the state for this proactive move.
Thank you for reading my perspectives.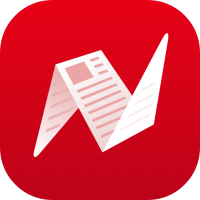 This is original content from NewsBreak's Creator Program. Join today to publish and share your own content.
A Tech Village for Entrepreneurs to Accelerate the Georgia IT Economy in Multiple Sectors
How Technology Accelerators & Innovation Bills Spark Business Passion for Alabama Entrepreneurs
The Sustainability Law & Emerging Technologies to Address Transportation Problems of Colorado
A Bold & Innovative Technology Vision For the Future Workforce of Nevada
The Economic Importance of Health & Information Technology Investment & Jobs in Wisconsin Portfolio