Michigan leads the smart mobility market globally. Here is the eye-opening progress of the state.
Background and Context
Smart mobility is one of the fastest-growing sectors as part of the transformation, technology, engineering, and telecommunication industries. As the scope of mobility is comprehensive, in this article, I only focus on smart mobility involving the automotive industry, particularly smart vehicles such as electric and autonomous vehicles, on-demand transportation systems, logistics, technological components, and their economic impact.
Smart mobility solves many societal problems. For example, according to a report by Deloitte, the need for answers to America's traffic gridlock problem becomes more acute each year. Traffic congestion has increased to alarming levels in much of the nation, with associated costs estimated at $121 billion.
Transportation and sustainability issues top the agenda of the government and business executives. Smart mobility services can offer new possibilities to address the growing issues. Effective use of smart mobility technologies can contribute to the efficient use of existing transportation infrastructure. With relatively low investment, smart mobility ecosystems can reduce traffic congestion, lower accident rates, improve air quality, and reduce the urban footprint required for vehicle parking.
Deloitte created a mobility saving framework for the US. It includes nurturing the elements of smart mobility ecosystems, ridesharing, modernizing how empty passenger seats in vehicles are filled using carsharing, bike commuting, unleashing economic, health, and safety benefits, extending the benefits of automobility without the attendant costs, on-demand ride services, disrupting and complementing taxi services, and expanding mobility ecosystems by reconsidering transportation investments.
The mobility industry continues to evolve globally. Allied Market Research shared a report on Smart Mobility Market Statistics until 2027. The global smart mobility market was valued at $34.04 billion in 2019 and is projected to reach $70.46 billion by 2027, registering a CAGR of 20.2%.
The AMR report highlights that:
"with the advent of the COVID-19 pandemic, the smart mobility market has registered a downfall in 2020, and is expected to encounter slower growth in 2021. This downfall is attributed to the decrease in demand for ride-sharing and carpooling across the globe. As per the industry experts, this decreased demand is expected to see a positive curve after the year 2022. The smart mobility market is expected to grow after the availability of safety measures in car-sharing and carpooling services such as the introduction of plastic barrier between passengers of a car and driver."
Advancements in technology and connected devices encouraged automakers to develop mobility platforms and autonomous vehicles. These organizations are using artificial intelligence, deep learning, and neural networks to grow the platforms. These technologies are transforming the automotive and transportation industry.
Even though technology and research are growing rapidly, manufacturers and service providers are facing legal and ethical issues. While these issues are resolved fast in some countries, they manifest as a roadblock in other countries. You can learn the global progress on the self-driving vehicle economy from Robo Global website providing helpful guidance to investors and entrepreneurs in the field.
Smart mobility leadership in Michigan
Despite the global challenges, Michigan is at the forefront of mobility market growth. The state includes over 75% of the automotive research and development, 60% of the industry's suppliers in the US. A quarter of US assembly plants exist in Michigan.
In addition, Michigan ranks number one in new automotive-related jobs created since 2009. The state is known as number one nationally in having the highest concentration of mechanical and industrial engineers. Michigan ranks the first in the nation in connected and automated vehicle projects.
The state is also the first in mobility-related patents, including data processing, vehicles, navigation, relative location, with over 2,500 patents. Many universities have industry-oriented courses. For example, Wayne State University, Michigan Technological University, Michigan State University, and the University of Michigan have multiple engineering programs related to technological developments in Michigan.
The Center for Sustainable Systems develops and applies life-cycle and systems analysis methods, models, and metrics for advancing sustainability and transforming systems to better meet human needs.  The Center has pioneered methods in life cycle analysis, design and optimization and has led over 200 research projects focused on a wide range of topics including alternative vehicle technology, renewable energy systems, buildings and infrastructure, information technology, and more.
Self-driving (autonomous) cars take the front pages of many business publications. Michigan is positioned to lead the world into the next generation of mobility. Michigan has passed challenging legislation for connected vehicle technology and commitments to invest in infrastructure through the Michigan Department of Transportation (MDOT).
MDOT strives to stay on the leading edge of technologies and best practices in the transportation industry and has an innovative platform providing a comprehensive view of innovations by the department. You can access the platform at this link.
MDOT hub is an integrated platform that includes interactive maps, open data, and training tools for employees and partners.
The GIS open data portal allows users to browse, search, preview, and download a variety of MDOT datasets. Users can search by category or enter keywords in the search box. Datasets provide descriptive information. Data is available for download in a variety of formats such as SHP, CSV, KML, or API. MDOT keeps adding content to this collection as it becomes available.
According to the Office of Climate and Energy, Michigan is the heart of automotive's innovation. It is committed to the future of mobility through investment in Electric Vehicles and the infrastructure needed to support them.
The office has two large projects. The first one is Electric Vehicle Readiness. Energy Services is working with townships, counties, cities and villages in the state to help them become EV ready. The second one is the Optimized EV Charger Placement Plan. Energy Services has taken steps to develop a DC fast-charging network for worry-free electric vehicle (EV) travel throughout Michigan by 2030.
In addition, the office offers two funding opportunities. The first opportunity is the Charge Up Michigan Program which is providing funding for qualified DCFC EV charging equipment. The second opportunity is the Energy Services Sponsorship Program.
Here are some valuable resources shared by the office: Michigan Office of Future Mobility and Electrification (OFME), Electrify Michigan: An integrated vision for electric vehicle infrastructure and mobility support submitted by Michigan partners in response to Electrify America's RFP, Electrify America, National Association State Energy Offices (NASEO), and the U.S. Department of Energy: Electric Vehicles.
Michigan is working closely with the U.S. Department of Transportation (USDOT). The federal department is committed to facilitating a new era of transportation innovation and safety and ensuring that the US remains a leader in automation. USDOT is acting as a convener and facilitator. The department partners with a broad group of industry, academic, state and local governments, safety advocacy, and transportation stakeholders to support the safe development, testing, and integration of automated vehicle technologies. Automated Vehicles 4.0 is available at this site.
Private industry in Michigan continues to develop partnerships across mobility-related technology companies, in addition to leading the nation in mobility-related patents.
CNN informed last August that "Michigan planned to redesign a stretch of road for self-driving cars. teaming with tech and auto companies to attempt to retrofit a roughly 40-mile stretch of two roads outside Detroit exclusively for self-driving vehicles." Michigan's partners include Ford and Sidewalk Infrastructure Partners. Here is an insightful video from Michigan Minds about automated vehicles.
Michigan Economic Development Corporation informed that Michigan's Office of Future Mobility and Electrification has formally launched. It sets the course for economic growth, job creation in a press release. Michigan has a chief mobility officer. Governor Gretchen Whitmer announced the Michigan Office of Future Mobility and Electrification and named Trevor Pawl as the state's chief mobility officer.
The OFME has six objectives in Michigan:
Increase Mobility Investment in Michigan
Expand Michigan's Smart Infrastructure
Engage More Mobility Startups
FurtherEnable Michigan's Mobility Workforce
Accelerate Electric Vehicle Adoption in Michigan
Bolster Michigan's Mobility Manufacturing Core
The recent government news from the state related to mobility is an announcement from Governor Gretchen Whitmer.
Governor Whitmer announced:
32 locations across Michigan had been approved as part of the Michigan Department of Environment, Great Lakes, and Energy's 'Charge Up' grants totalling $1,868,681.13 to install fast-charging stations for private and commercial electric vehicles, adding 88 charging outlets along key travel routes throughout the state.
Michigan continues to build out this infrastructure to encourage further EV adoption, putting the state within the top 25% of states for electric vehicle registrations.
Conclusions
Michigan has been leading connected and automated vehicle research, innovation, and projects in both the private and public sectors. These initiatives also include academic institutes and non-profit organisations. As a result of collaborations, Michigan became the first state to pass comprehensive self-driving regulations.
These bills are now allowing for testing, the deployment of on-demand networks of self-driving cars, and the sale of autonomous vehicles in the future. With the opening of national testbeds and progressive laws legalizing driverless cars on public roads, Michigan is the leader in next-generation smart mobility.
Congratulations to all stakeholders in the state for such an impressive global leadership in the smart mobility market.
Thank you for reading my perspectives.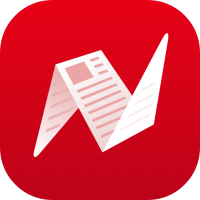 This is original content from NewsBreak's Creator Program. Join today to publish and share your own content.
A Tech Village for Entrepreneurs to Accelerate the Georgia IT Economy in Multiple Sectors
How Technology Accelerators & Innovation Bills Spark Business Passion for Alabama Entrepreneurs
The Sustainability Law & Emerging Technologies to Address Transportation Problems of Colorado
Chicago is a Smarter City Thanks to the Internet of Things & Array of Things
A Bold & Innovative Technology Vision For the Future Workforce of Nevada