Georgia leads technology sectors such as telecommunication services, financial technology, health IT, information security, interactive marketing, logistics and supply chain technologies, mission-critical data centers, smart energy, digital media and entertainment with an integrated approach.
Georgia's technology sector is promoting a culture that appeals to an emerging workforce. The state is building technology clusters with focus markets and regions. For example, Atlanta serves as the primary technology hub representing 66% of the overall technology employment.
The first industry group that I want to cover in Georgia is logistics and supply chain technology. The state has a logistics infrastructure that includes around 300 companies involved in the development of technology. These companies support more than 11,000 providers of logistics services operating throughout the state. Georgia is the 12th largest export state and the 9th largest import state in the US.
Georgia is ranked 5th in the nation for logistics employment. It has 86 technical colleges and universities offering over 100 courses in logistics. Furthermore, the Georgia Tech Supply Chain and Logistics Institute (SCL) is the most significant logistics research institute globally.
These companies manage the flow of materials, transforming them into goods, and their delivery to buyers. Logistics and supply chain technologies cover components of the processes such as inventory, production, procurement, transportation, and the information flow for facilitating these activities.
Georgia's logistics and supply chain technologies are supported by an extensive transportation network consisting of a busy airport, deepwater ports, and railroads, with the most significant rail hub in the southeast.
The second industry focus area is a financial technology (FinTech). Georgia FinTech companies produce more than $72 billion annually, placing the state third in the US market. In addition, banking, insurance, and capital markets spend more on technology than other industry groups.
The third industry group is interactive marketing. According to Forrester Research, it is estimated that advertisers spend over $77 billion on interactive marketing. In Georgia, marketing has transformed from the traditional transaction-based model to the dynamic model since 2016.
Digital media shines in Georgia. Many national and regional media outlets such as CNN, Fox Sports South, Turner Broadcasting, Cox Communications, and The Weather Company enrich the media services. These giant media organisations are supported by over 10,000 employees covering digital radio, network TV, cable TV, motion picture, and sound recording.
Marketing technologies in Georgia include mobile, web, content, digital, and automation infrastructure and services. Fortune 500 companies and hundreds of marketing agencies create digital marketing vitality in Georgia. In addition, many colleges and universities offer digital and interactive marketing courses.
The following industry focus in George is hosting mission-critical data centers. Several large organizations such as Google, Hewlett-Packard, AT&T, Twitter, United Parcel Service, Advanced Micro Devices, Publix, UPS and several more are located in Georgia.
Georgia has a rock-solid fiber infrastructure coupled with reliable and affordable electric power. One of the key reasons these large organisations choose Georgia for their data center facilities is that this state has fewer natural disasters making it a value proposition. Furthermore, 250,000+ technology workers make the state an ideal candidate for data center service management.
Information security is another technology focus in Georgia. 115 Information Security companies are serving the state. These reputable organisations have strong expertise in information security. Some notable ones are Verizon Business, Dell SecureWorks, and IBM Security services.
According to WhereGeorgiaLeads, Georgia ranks third in the nation for information security. Georgia Information security companies generate more than $4.7 billion in annual revenue. Georgia is ranked among the top 10 states with the most "Centers of Academic Excellence" for information security.
In addition, 10,000 network and computer system engineers enrich information security in Georgia. There is also an information security community in Georgia. I recommend this helpful webinar focusing on cybersecurity for the Georgia Department of Defense contractors. The Technology Association of Georgia organized it.
Complementing data centers and the information security domains, Georgia also has robust telecommunication services. The leading telecom backbone consists of fiber optics which makes communication speed attractive for data centers. Association of Telecom Professionals (ATP) and Atlanta Technology Professionals help find the right talent and resources.
One of the fastest-growing markets in Georgia is Communication Services. Ranked fifth in the nation, with more than 100 companies in this sector, Georgia boasts robust telecommunications and multimedia services offerings using fiber optics.
According to Forbes, for the second year in a row, Atlanta tops Forbes.com's survey of America's most wired cities in the US. As telecom service providers, AT&T, EarthLink, Verizon, and Cbeyond provide vital support to Georgia's telecommunication requirements.
Health technology is another significant sector in Georgia. Digital health is a growing field. According to WGL, the eight metro Atlanta companies ranked among the top 100 in the nation by Healthcare Informatics Magazine, having cumulative revenues of around $5 billion.
Contributions by a combination of technology and medical school graduates made health-tech a powerful industry in Georgia. There is also a Health IT Community in Georgia.
Another important sector is smart energy. Innovative technology and industrial manufacturing companies contribute to this sector. In addition, energy innovation is covered in technical colleges and universities. The Smart Energy Society, as part of the Technology Association of Georgia, also contributes to this growth.
These academic resources and industry groups collaborating with startup companies work on topics such as electric power generation, energy conversion, distribution infrastructure, energy utilization, electric vehicles, smart buildings, smart appliances, and energy management systems.
After introducing these distinguishing technology sectors, I want to mention the Technology Village for Entrepreneurs. Atlanta Tech Village members create a collaboration and support network for entrepreneurs. They brainstorm and generate business funds collaboratively. The Technology Association of Georgia announced the top 40 Innovative Technology Companies in Georgia.
From a technical education perspective, the Georgia Institute of Technology is a large university with an over a two-billion-dollar annual budget. It is an internationally renowned university. It has satellite campuses in Savannah, Metz, France, Athlone, Ireland, China, and Singapore.
The university also offers an online master's degree in computer science covering artificial intelligence, cybersecurity, the Internet of Things, health informatics, computer vision data science, and many more emerging technologies.
In addition, Georgia Tech has an institute (IDEI) for diversity, equity, and inclusion, providing leadership to establish priorities, policies, and programs that support its mission as a leading technological university in the 21st century. IDEI houses Staff Diversity, Inclusion, and Engagement and the Equity and Compliance Programs unit, which houses the Institute's Americans with Disabilities Act (ADA) Compliance and Title IX offices. IDEI has recently assigned three new professors.
Education is not only for academics. Georgia also holds a virtual technology summit in 2021. This summit focus on technology leadership and transformational innovation. The Technology Association of Georgia has a YouTube channel for the technology community. You can watch a video presentation by the president of TAG about the current trends and statistics regarding the technology industry in Georgia.
When we look at the big picture, Georgia's state debt stood at about 13.91 billion dollars. By 2026, the state debt is forecasted to increase to about 17.52 billion dollars. One of the key strengths of this state is technology.
Technology sectors such as financial, health, logistics and supply chain, information security, interactive marketing, mission-critical data centers, communication services, digital media and entertainment, and smart energy can make the state the nexus for technology excellence and contribute to the growth of the economy.
In addition to government focus on these technologies, tech associations, entrepreneurship groups, bright academics, and community organisations need to continue working together to make the state more innovative and competitive in today's economic climate and prepare it for the future.
Thank you for reading my perspectives.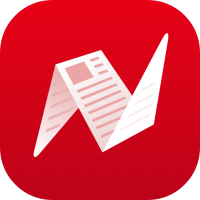 This is original content from NewsBreak's Creator Program. Join today to publish and share your own content.
Employee Ownership Concept in Colorado Empowers the Capabilities of Technology, Science & Other Businesses
Unlimited Supply of Cheap Nuclear Energy May Open New Doors To Crypto Wins For Miami
The Sustainability Law & Emerging Technologies to Address Transportation Problems of Colorado
Chicago is a Smarter City Thanks to the Internet of Things & Array of Things
A Bold & Innovative Technology Vision For the Future Workforce of Nevada