Oklahoma's government promotes technology education, digital citizenship and provides developmental incentives. These programs integrate technology into teaching and learning via policy development, professional development, government funds, and strategic planning.
The Oklahoma State Department of Education (OESD), led by superintendent Joy Hofheister offers monthly education technology meetings every fourth Monday of each month between 3:30 and 4:30. "Under Hofmeister's leadership, Oklahoma teachers have won two long-overdue pay increases averaging $7,300."
Upcoming events include digital citizenship, student engagement, accessibility tools, and digital instructional strategy tools. You can also access previous slide decks and watch videos of these sessions. For example, here is a sample session conducted the last August introducing digital tools. You can access all videos at this link.
Every Tuesday this summer, OESD also offers professional development sessions for commonly used education technology tools. You can access previous sessions at this link.
OESD facilitates a grant program to provide free licenses of the Sketchup drawing software to all public schools in Oklahoma. This tool is handy to create 3D models for technology and science initiatives. You can use this form to receive a free license of Sketchup. You need to provide your school's IP (Internet Protocol) address. You can use this tool to find your IP address.
As a service to students, OESD negotiated a state-wide contract with Canvas for their learning management system as listed at Oklahoma OMES Pricing Instructure. OSDE also has adopted the International Society for Technology in Education's Student Standards for the Oklahoma Academic Standards. In addition, it includes a Computer Science Educators guide.
The Federal Communications Commission (FCC) has requested telecommunications and internet service providers nationwide sign the Keep Americans Connected Pledge. Eight Internet service providers participate in this initiative and provide additional services to Oklahoma residents by waiving late fees. In addition, they offer payment deferral, and some of them even upgrading speed. The COVID-19 Technology incentive list includes Internet service providers such as AT&T, Bolt, Fidelity. Cross MBO. Grand Telephone, Cox, and Creative Capitol Strategies.
Digital Citizenship is one of the incentives introduced by OESD. The International Society for Technology in Education (ISTE) technology created a tool to help teachers and students become authorized learners and technology users in the ISTE standards. The focus is on fake news this month. In previous months they covered copyright laws and student data privacy.
You can access a lesson plan for grade 10-12 students shared by Common Sense Media titled Real Fake News: Exploring Actual Examples of Newspaper Bias. It includes an Ethical Journalism Network video titled "The 5 Core Values of Journalism" on YouTube.
Here are links to other valuable resources for digital citizenship published on the OSDE website: Help your Students Fact-Check the Web, Games for Change Student Challenge, FakeOut, Finding Credible Sources, Real Fake News: Exploring Actual Examples of Newspaper Bias, and links to useful fact-checking websites FactCheck.org, PolitiFact.com, the International Fact-Checking Network, and Snopes.com.
Another digital citizenship program OSDE offers is called CSE (Common Sense Education). It is a thorough K-12 digital citizenship curriculum covering a variety of materials, lessons available, and the application process on how schools and teachers can become part of the CSE Recognition Program.
There are two certification programs: CSE Digital Citizenship Certified Educator and CSE Digital Citizenship Certified School. In addition, teachers can access the SDOC Technology Resources Guide provided by The School District of Oconee County.
The OSDE site also provides links to professional development webinars offered by edWeb.net. You can join edWeb.net free and watch previous webinars on-demand at this link. The following are the programs to be offered by edWEb: Evaluating EdTech Programs at the Schoolwide Performance Level, How to Conduct a Successful EdTech Audit without Breaking the Bank or Losing your Mind, A Framework for Digital Citizenship Implementation.
The Oklahoma CareerTech system
Oklahoma also has a Career Technology organization, including 29 technology center districts located on 59 campuses. These centers serve high school and adult learners with specialized career training in 90+ instructional areas. High school students living in technology center districts receive services free, and adults pay small tuition prices. You can see the districts in the diagram copied from the CareerTech website.
Technical Education Institutes
Oklahoma has 67 schools with technology programs. They are offered at 87 locations in 57 cities in Oklahoma. These schools provide technical certificates and associates degrees.
Several tertiary education and university courses teach computer science, computer engineering, and information technology subjects.
Oklahoma State University is extensive and widespread in the top 50 public universities in the US and has 35,000 students. It offers 12 computer technology degree programs. They include bachelors, masters and doctoral degrees.
This university also accepts students from all other states in the US and overseas. Oklahoma State University Institute of Technology specializes in applied sciences and offers technology degrees. Their honors curriculum is listed in the top 10 nationwide.
Technology Startups
In addition to technical education, Oklahoma also has several technology startups creating innovative programs in the state. Some popular ones are Spiers New Technology, Exaptive, Vigilant Aerospace Systems, Tailwind, Progentec Diagnostics. SendaRide, Whiteboard Technology, and Happily. You can find other technology companies serving Oklahoma compiled by Zippia.
Conclusions
Oklahoma's government has strong technology education, incentives, and programs for students, businesses, and residents. Digital citizenship concepts and related applications increase the digital quotient of residents.
These technology programs and digital citizenship incentives motivate the residents and empower them for the effective use of technologies. They also prepare young people to gain technology jobs which are critical for the future.
Thank you for reading my perspectives.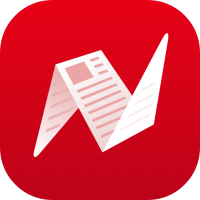 This is original content from NewsBreak's Creator Program. Join today to publish and share your own content.
Employee Ownership Concept in Colorado Empowers the Capabilities of Technology, Science & Other Businesses
Unlimited Supply of Cheap Nuclear Energy May Open New Doors To Crypto Wins For Miami
The Sustainability Law & Emerging Technologies to Address Transportation Problems of Colorado
Chicago is a Smarter City Thanks to the Internet of Things & Array of Things
A Bold & Innovative Technology Vision For the Future Workforce of Nevada