Unvaccinated staff members have 14 days to start the Covid-19 vaccine or lose their job.
The Houston Methodist Hospital System announced the suspension of 178 staff members for failing to start the Covid-19 vaccine series. Over 99% of the hospital staff has begun or completed their vaccines, but the holdouts now find themselves suspended for the next 14 days without pay.
Back in March, Houston Methodist Chief Executive Officer Dr. Marc Boom notified the staff via email that the health system required all staff to be vaccinated against Covid-19. At that time, The Houston Methodist Health System was the first US hospital to require all staff to be vaccinated against Covid-19. In April, the Methodist system issued a June 7 deadline to begin the vaccination series or face termination.
June 7 arrived, and CEO Dr. Marc Bloom stays true to his word by suspending the medical staff members who did not comply with the hospital Covid-19 vaccine policy. Houston Methodist has already vaccinated almost all of its 26,000 employees. Blooms statement to Axios revealed 285 staff members were granted a "medical or religious exemption, and 332 were granted deferrals for pregnancy."
Under the current policy, pregnant people may choose to wait until after delivery to start the Covid-19 vaccine series. Of note, multiple studies now show Covid-19 vaccines in pregnancy are safe for mom and baby.
In the meantime, Houston Methodist is embroiled in a lawsuit over the mandate. One hundred seventeen employees claim the Covid-19 vaccine violates their rights under the Nuremberg Code. The Nurenberg Code is not a law but rather a set of medical ethics designed to protect human subjects voluntarily participating in clinical trials.
Ethicists developed the Nurenberg Code 70 years ago after Nazi atrocities came to light, proving doctors at the Auschwitz concentration camp performed medical experiments on Jewish prisoners without their consent.
Although Houston Methodist was the first hospital to require Covid-19 vaccinations, hospital-required vaccines are nothing new. The CDC already recommends multiple vaccinations for healthcare workers. The recommendations apply to physicians, nurses, emergency medical personnel, dental professionals and students, medical and nursing students, laboratory technicians, pharmacists, hospital volunteers, and administrative staff.
Hospital staff in the US are required to get vaccinated against currently include Hepatitis B, Influenza, MMR (Measles, Mumps, and Rubella), Varicella, and Tdap (Tetanus, Diptheria, Pertussis). Most hospitals also require annual tuberculosis risk assessments. Hospitals also monitor physician and nurse hand washing and hygiene to reduce the risk of hospital-acquired infections.
Hospitals do not require these vaccines as a means of controlling health providers or imposing on their lives. Instead, hospitals require specific vaccinations to lower the risk of hospital-acquired infections. Vaccinations protect hospital staff from infectious disease exposure and reduce the risk of a healthcare worker transmitting an infectious disease to a hospitalized patient.
Covid-19 vaccines have proven to be highly effective at reducing the risk for healthcare workings and first responders. The CDC Morbidity and Mortality Weekly Report published information on healthcare worker vaccine safety and efficacy back in March 2021. This update analyzed Covid-19 vaccines in a real-world setting. The findings showed the Pfizer-BioNTech and Moderna were 90 percent effective at preventing COVID-19 infections among healthcare personnel, first responders, and other essential frontline workers.
Vaccinating healthcare workers reduces the risk of spreading the infection from health providers to patients.
Outside of healthcare, our Government already requires proof of vaccination for many diseases before people enter the United States. The US Government began requiring "Certificate of vaccination" cards to travel in and out of certain countries in 1959. Many countries require US citizens show proof of a yellow fever vaccine before they are allowed to enter.
The Houston Methodist Health System vaccine requirements create a potential clash between State and Federal law.
On April 16, Governor Greg Abbott issued an Executive Order prohibiting state agencies or political subdivisions in Texas from creating a "vaccine passport" requirement. On June 7, Abbott signed S.B. 968 into law banning businesses from requiring vaccine passports. Under this law, it is now illegal for any company in Texas to require proof of COVID-19 vaccinations to engage in business.
Updated guidance from the Equal Employment Opportunity Commission indicates employers may require vaccination stating "Federal EEO laws do not prevent an employer from requiring all employees physically entering the workplace to be vaccinated for COVID-19, so long as employers comply with the reasonable accommodation provisions of the ADA and Title VII of the Civil Rights Act of 1964 and other EEO considerations."
Many businesses are concerned that Abbott's increase in governmental regulation impinges on the rights and freedoms of individual business owners. Governor Abbott has signed a series of recent legislation limiting individual rights and liberty.
Under SB 968, Texas business owners no longer have the right to determine a safe way to reopen their businesses. Instead, Governor Abbott has determined the Texas Government should decide what is best for each company.
Governor Abbott's government control transcends business and entrepreneurship. The Governor has also expanded the Government's control over healthcare. Abbott signed SB 8, which banned abortion in Texas after six weeks of gestation. This bill, known as the "heartbeat ban," removes the rights of pregnant people to control what happens to their bodies even if they were the victims of incest or rape.
The Houston Methodist vaccine policy will be a test of our legal system.
Mandating Covid-19 vaccination in hospital workers appears to violate Texas SB 968, but the requirements seem to comply with Federal guidelines. Time will tell if Houston Methodist's efforts to protect healthcare workers and prevent hospital-acquired infections will stand up in court.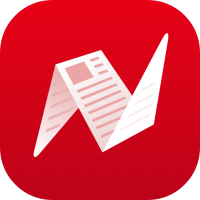 Have you downloaded the NewsBreak app? It's awesome. You can download it for free here.