There has always been uncertainty over how long immunity from SARS CoV-2 infection lasts. Is it three months? Six months? A year? Lifelong? Studies – and resultant headlines – abound.
Enter a new study into the mix, published in the journal Nature. Scientists studied sixty-three individuals who recovered from COVID-19 12 months later. Most of them had mild infections, and only 10% were hospitalized. 41% of them received a mRNA (Pfizer or Moderna) vaccine prior to being studied.
Powerful immunity
The researchers found that – at 12 months – there was still a significant amount of immunity against SARS CoV-2 in those patients with natural infection. Yet, in those individuals who recovered from COVID and also got vaccinated, the immunity was much greater – orders of magnitude greater. What's more, this immunity crossed over to many of the variants of concern, and as can be seen in the graphic below, having natural infection and vaccination increased the levels of antibodies dramatically:
In addition, they found that those individuals who were vaccinated had 8.6 times the number of circulating SARS CoV-2 specific B-cells.
This is good news. The lead researcher, Michel Nussenzweig, MD PhD, told JAMA that he is not sure how long immunity lasts in those individuals who were vaccinated alone, without also having been infected by SARS CoV-2. He speculated that these people may need a booster shot at some point, but it is not clear when that booster will be needed.
But, he also told JAMA that – based on the findings of this research – he thinks the variants will not cause serious illness in most people who have recovered from COVID-19. That's also great news. In addition, he recommends people get vaccinated after recovering from COVID because, according to Dr. Nussenzweig, "they become bulletproof when they do so."
So what are the implications of this research?
First, it is becoming more and more apparent that immunity after natural infection probably lasts a long time. Only time – and further research – will tell whether immunity will ever wane completely. And only time – and further research – will tell whether booster shots for SARS CoV-2 will be needed, if ever.
Second, vaccination is crucial, even in those who have recovered from natural infection by SARS CoV-2. Vaccination, even by itself, induces a very powerful immune response in most people, and this response does a great job in protecting against variants of concern. Furthermore, this research shows that, in those who already got COVID and recovered, the vaccine greatly boosts the immune response to the point where – in the words of the lead researcher – it makes one "bulletproof" from reinfection.
This research further solidifies the fact that vaccination is the only way to safely get us out of this pandemic. Simply "letting the virus rip" through communities is not an effective strategy. First of all, even mild infections can cause long-term symptoms, which can be devastating (ask anyone who still can't smell after recovering from Covid).
More importantly, more infections will inevitably increase the number of hospitalizations and deaths. And each death is an absolute tragedy – not only for the one who has died, but also for the extended circle of family and friends who have been affected by this death. And, given how really safe and effective these vaccines are, the rare side effects notwithstanding, each illness and death in the unvaccinated is such a senseless tragedy. And as the data show, the vast majority of those who are dying from COVID now are unvaccinated.
Bottom line is this: get. the. vaccine. It is safe. It is effective. The vaccine protects you from the emerging variants. And vaccination is the only way we can most safely return to our normal lives.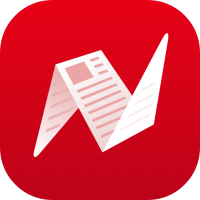 This is original content from NewsBreak's Creator Program. Join today to publish and share your own content.