Now in exhibition at the Art Institute of Chicago is the art of two of the most successful Japanese print designers of the 19th century: Katsushika Hokusai (1760-1849) and Utagawa Hiroshige (1797-1858). Coming to prominence in a period that saw an emphasis on greater use of bright colors and an increase in popularity of landscapes, both artists have ultimately contributed to the surge in demand for Japanese prints around the world.
These famous prints are the product of woodblock printing in Japan, a technique that is most well known for the ukiyo-e artistic genre of prints like those made by Hokusai and Hiroshige. Similar to Western printmaking in some ways, where it diverges is in the use of water-based inks, which contribute to a wide range of vivid colors, glazes, and transparency in the final product. Interestingly, during the 19th century the publishers ownership of the woodblocks used to make a particular print was the closest equivalent of modern day copyright at the time. These woodblocks would be traded and sold between the different publishers and individuals, thereby leading to the new owners taking over the production of prints, yet there was no overall ownership of the ideas behind the subjects conveyed in the prints themselves. Though this art-form has declined in prominence over time, there are several institutes in Japan that continue to teach on the traditional printmaking techniques of ukiyo-e and produce prints with the same materials used in the 19th century.
Noteworthy works on display include "Amida Falls in the Far Reaches of the Kisokaidō," from the series "A Tour of Waterfalls in Various Provinces," by Katsushika Hokusai in about 1833, "Plum Garden at Kameido," from the series "One Hundred Famous Views of Edo," by Utagawa Hiroshige in 1857, and "Awa Province: Naruto Whirlpools," from the series "Famous Places in the Sixty-Odd Provinces," also by Utagawa Hiroshige in 1855. These artworks and others will be on display into October.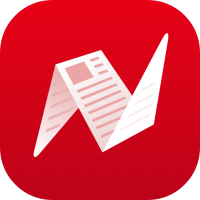 This is original content from NewsBreak's Creator Program. Join today to publish and share your own content.