Twenty years ago today was the first World Refugee Day, a United Nations international holiday organized in recognition of the 50th anniversary of the 1951 Convention Relating to the Status of Refugees. Overall, the holiday is supposed to be a holiday that recognizes the strengths of those refugees who have fled their countries due to conflict or persecution, in order to purusue a better life. Observers of the holiday are supposed to take the opportunity to experience, understand, and celebrate the international community of refugee's diversity.
Yet for nearly every year since the first celebration of World Refugee Day, there have been more refugees as compared to the year before. As of 2020, the number of people forcibly displaced, either internally or to other countries, by conflict reached a record 82.4 million people. That is million with an 'm'. To put that in perspective, that would be like if the entire population of Germany one day walked across the borders of their country into the rest of Europe.
Where are these people from, you might ask? Current hostspots of conflict driving these refugee flows include the crises that continue in Afghanistan, Syria, and Yemen, in addition to more recent events in Venezuela, Eithiopia, Mozambique, and the Sahel region. But refugees come from many places, not just where conflict has broken out.
Those that have fled their countries remain at risk, despite their removal from direct persecution or conflict zones. As it currently stands, roughly two-thirds of refugees have been displaced for three years or more, and half of all refugees have been displaced for more than ten years. People that are refugees for this long suffer reduced opportunities for education and work, suffer from poorer health and mental health issues like PTSD, less access to goods and services, and outright exploitation by governments and citizens in their host country, as well as their fellow refugees in some cases.
Despite efforts by the international community and the United Nations to assist with these massive numbers of displaced people, the fact remains that the greater proportion of this issue will endure for so long as the conflict zones that exist in Afghanistan, Syria, Yemen and elsewhere continue without settlement.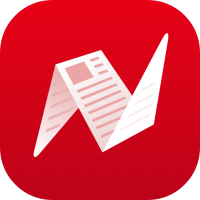 This is original content from NewsBreak's Creator Program. Join today to publish and share your own content.