Today in 2003, the Wikimedia Foundation was founded in St. Petersburg, Florida. The foundation is the bedrock on which Wikimedia Commons, Wikidata and, most importantly, Wikipedia itself stands. Founded originally with the goals of developing and maintaining open content, and providing that content to the public free of charge, its websites represent a significant portion of the sum of human knowledge and history. In todays world, the internet represents a means with which to access any information or facts quickly and easily, but it is the wikis founded and supported by the Wikimedia Foundation that are so often the source of this illumination. Without them, it might be fair to say that the internet would be a little bit more of a chaotic place, and a bit harder to find the information on mankind, education, and history that we seek online so often.
As it currently stands, the Wikimedia Foundation operates 11 specific wikis for public consumption. They are:
Wikipedia, the online encyclopedia; Wikitionary, the online dictionary and thesaurus; Wikibooks, a collection of textbooks; Wikiquote, a collection of quotations; Wikivoyage, a travel guide; Wikisource, a digital library; Wikimedia Commons, a repository of images, videos, sounds and general media; Wikispecies, a taxonomic catalogue of species; Wikinews, an online newspaper; Wikiversity, a collection of courses and tutorials, as well as a hosting point for the coordination of research; and Wikidata, a general knowledge base.
As of this year, the foundation employs more than 450 staff and contractors, and have an annual revenue to the amount of more than $125 million. Its wikis are currently some of the most visited websites in the world. Given its continued expansion as more information, data, images, and languages are added, it is clear to see that the organization will be around for a long time to come.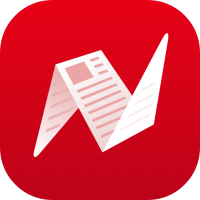 This is original content from NewsBreak's Creator Program. Join today to publish and share your own content.