Projective tests were the predominant form of personality test used by clinical psychologists prior to 1950. Louttit and Browne (1947) examined the frequency of test usage and found that human figure drawings, the TAT, and the Rorschach were the most commonly used personality tests, following only individually administered IQ tests. Similarly, Sundberg (1954) reviewed the 1936 to 1951 editions of the Mental Measurements Yearbook and observed that the Rorschach ranked either first or second among all psychological tests in the frequency with which it was cited in the professional literature.
The status of projective tests was quite high at the time of the aforementioned studies. This popularity was related to their theoretical basis in Freudian psychoanalytic theory, the most widely held theory of personality and psychopathology among clinical psychologists during that period. Evaluations of projective tests were predominantly favorable, with only a minority opinion dissenting. For example, Frank's (1939, 1948) discussion of the theory underlying and utility of projective methods was very enthusiastic and Aronow and Reznikoff (1976) noted that the reviews of the Rorschach at this time were overwhelmingly positive, endorsing the test in glowing terms.
Despite the fact that projective tests were widely used and held in high esteem at that time, relatively little empirical research had been conducted to evaluate their psychometric properties. Machover's (1951) book, which introduced the use of human figure drawings as a projective personality test, did not even include the term reliability in the index. Although Machover considered the validity of the test to have been demonstrated by her clinical examination of "thousands of drawings," she did not report any empirical data to support her hypotheses. Similarly, Macfarlane and Tuddenham (1951) observed that, in Bell's (1948) book on projective tests, only 15 of 748 references on the Rorschach and only 14 of 91 references on the TAT had as their primary focus the empirical validation of the tests.
Following the APA's endorsement of the scientist-practitioner model of clinical training, clinical psychologists began to evaluate empirically their assumptions and practices. Reliability and validity were recognized as essential features of any useful test. Proponents of projective tests, such as Bell (1948) and Tomkins (1947), acknowledged that the psychometric properties of projectives needed to be demonstrated to ensure that they were useful. It was at that time that the field began to conduct empirical evaluations of the reliability and validity of projective tests. Schofield (1952) reviewed the research published in four professional journals from 1946 to 1948 and found that only 7.1 percent of empirical clinical studies addressed the validation of projective techniques; however, when he repeated this review in 1951 (Schofield, 1952), he found that the figure jumped to 21.0 percent.
References
Aronow, E. & Reznikoff, M. (1976). Rorschach Content Interpretation. Orlando, FL: Grune & Stratton.
Bell, J.E. (1948). Projective techniques: a dynamic approach to the study of personality. Longmans, Green.
Louttit, C. M., & Browne, C. G. (1947). The use of psychometric instruments in psychological clinics. Journal of Consulting Psychology, 11(1), 49–54. https://doi.org/10.1037/h0056136
MacFarlane, J. W. & Tuddenham, R. D. (1951) Problems in the Validation of Projective Techniques. Chapter 2, pp. 26–53 in An Introduction to Projective Techniques, Anderson, H. H. & Anderson, G. L. (Eds.). New York, NY: Prentice Hall.
Machover, K. (1951). Personality Projection in the Drawing of the Human Figure. Springfield,IL: Thomas.
Schofield, W. (1952). Research in Clinical Psychology: 1950. Journal of Clinical Psychology 7: 215-21; July 1951
Sundberg, N. (1954). A note concerning the history of testing. American Psychologist, 9, 150-151.
Tomkins, S. S., & Tomkins, E. J. (Collaborator). (1947). The Thematic Apperception Test: The theory and technique of interpretation. Grune & Stratton. https://doi.org/10.1037/11186-000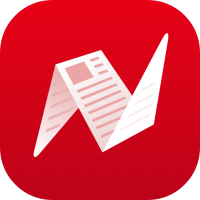 This is original content from NewsBreak's Creator Program. Join today to publish and share your own content.