Early Childhood Education is a movement that gained popularity in the 1960s. Both its ideology and practice attract adamant supporters and equally adamant critics. While some developmentalists argue that moving from mere minimal supervision (attending to the basic needs and safety of the child) to programs of actual education for young children promotes their physical, cognitive, and social-emotional development, others question the extent to which such programs have any real long-term effects.
Agencies (state, local and federal governments, private institutions, etc.) responsible for funding the development and implementation of such programs often require evidence of a 'return on their investment', i.e., proof that their money is being well-spent. Practitioners often argue that such evidence is difficult to obtain, confounded by a myriad of extenuating circumstances and unnecessary given the fundamentally obvious advantages of providing enriched environments and experiences to young children. They insist that prevention is a difficult outcome to measure (Black & Puckett, 1996; DeHart, Sroufe & Cooper, 2004).
Even among those who agree that early childhood education is beneficial to both the individual children and the society at large, controversy remains regarding how to best implement the programs. One long running debate centers on the differing instructivist vs. constructivist approaches to educating young children. The instructivist view places the educator in the traditional teacher role, giving specific direction and instruction to guide the learning of children. Alternatively, the constructivist perspective maintains that a young child's cognitive/intellectual development is best fostered through more flexible, spontaneous and child-driven pursuits, with minimal directive intervention from adults (Santrock, 2002).
Similarly, some researchers suggest that poorly structured programs, especially those employing developmentally inappropriate practices, actually increase academic pressure, stress, and negative behaviors rather than enhancing development. Many programs have been criticized for an orientation that is too competitive and that overly rigorous academic practices are imposed upon children too young for such endeavors (Santrock, 2002).
Numerous variations of program design exist in attempt to find the right balance of developmentally stimulating, yet appropriate activities (i.e., Child-Centered, Montessori, etc.). It is the balance of these factors which is the key in producing an optimal program. Certainly, the normal course of physical, cognitive, and social-emotional development of children should be considered in designing the structure of tasks and schedules in the curriculum, in order to facilitate relevant learning experiences. This is the essence of developmentally appropriate programs. However, this should always be further evaluated with respect to the context of the expressed needs and functional level of the individual child. Additionally, a degree of spontaneity and individual expression should be allowed as well. This is a delicate balance, but one that will produce the ultimate success for young minds.
References
Black, J. K. & Puckett, M. B. (1996). The young child: Development from prebirth through age eight, 2e. Englewood Cliffs, NJ: Prentice Hall.
DeHart, G. B., Sroufe, L. A. & Cooper, R. G. (2004). Child development: Its nature and course, 5e. Boston, MA: McGraw-Hill.
Santrock, J. W. (2002). Life-span development, 8e. Boston, MA: McGraw-Hill.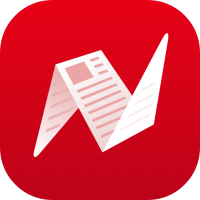 This is original content from NewsBreak's Creator Program. Join today to publish and share your own content.