Temperament has been defined as "inherited personality traits present in early childhood" (Buss & Plomin, 1985, p. 84). While the term personality implies a range of experience and learning that has developed over time, temperament, instead, is assumed to have a primarily genetic basis and thus be present at birth (Chess & Thomas, 1989). There is, however, much debate about the specific components and ways to classify temperament. Chess & Thomas (1977) posit a three-cluster classification of temperament, including the following:
• An easy child - generally in a positive mood, quickly establishes regular routines in infancy and adapts easily to new experiences.
• A difficult child – tends to react negatively and cry frequently, engages in irregular daily routines and is slow to accept new experiences.
• A slow-to-warm-up child – has a low activity level, is somewhat negative, shows low adaptability and displays a low intensity of mood. (Santrock, 2002, p. 182)
Researchers Rothbart and Bates revised the classification of Chess and Thomas to include categories of temperament based upon, "(1) positive affect and approach (much like the personality trait of extraversion/introversion), (2) negative affectivity, and (3) effortful self-control" (Santrock, 2002, p. 182). This classification is more flexible, primarily because of its suggestion of a range or continuum of behaviors and attitudes around a central theme and its move toward assessment of temperament based upon a wider conglomerate of traits. This approach also more closely resembles the traditional personality assessments used with adults, such as the 'Big Five' (Phares, 1991; Shultz, 1990).
Psychologist Urie Brofenbrenner emphasized the importance of interaction between the individual and the environment in understanding human development. His ecological theory includes the three components of person, context, and process in examining behavior.
He posited the following five system model for describing the total environment of the developing child:
Microsystem – the complex patterns of behaviors, roles and relationships within the immediate environment of home, school, peer group, workplace, playground, etc. that represent the individual in actual direct interactions
Mesosystem – interactions among microsystems that include the developing individual
Exosystem – interactions between formal and informal social group elements of the microsystem that includes the developing individual and the wider context that does not include the individual
Macrosystem – all the interactive systems that characterize the broader social context or culture (attitudes, values, customs, laws, regulations, rules, norms)
Chronosystem – all the ecological systems in which an individual develops over time (Brofenbrenner, 2000; Brofenbrenner & Morris, 1998)
Another important related phenomenon that defines the interaction of individual and environment is known as "goodness of fit" which refers to "the match between a child's temperament and the environmental demands the child must cope with" (Santrock, 2002, p. 182). This can determine the relative subjective experience of the individual child (e.g., conflict-laden or conflict-free relationships, success or failure within the family or school context) as well as reinforce or inhibit natural behavioral tendencies.
References
Brofenbrenner, U. (2000). Ecological theory. In A. Kazdin (Ed.), Encyclopedia of Psychology. Washington, DC & New York: American Psychological Association and Oxford University Press.
Brofenbrenner, U. & Morris, P. (1998). The ecology of developmental processes. In W. Damon (Ed.), Handbook of child psychology (5th ed., Vol. 1). New York: Wiley.
Buss, A. H. & Plomin, R. (1985). Temperament: Early developing personality traits. Hillsdale, N. J.: Lawrence Erlbaum.
Chess, S. & Thomas, A. (1989). Temperament and its functional significance. In S. I. Greenspan & G. H. Pollock (Eds.). The course of life: Vol II. Early Childhood. Madison, C.T.: International University Press.
Phares, E. J. (1991). Introduction to personality, 3e. New York: Harper Collins.
Santrock, J. W. (2002). Life-span development, 8e. Boston: McGraw-Hill.
Schultz, D. (1990). Theories of personality, 4e. Pacific Grove, CA: Brooks/Cole.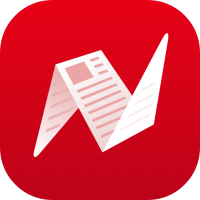 This is original content from NewsBreak's Creator Program. Join today to publish and share your own content.