Piaget's comprehensive theory of infant cognitive development emphasizes the complexity of processes and stages involved as children begin to conceptualize about and interact with their environment. He contributed to the understanding of cognitive development by establishing the link between a child's sensory input and subsequent motor responses, suggesting the stepwise progression of conceptual development (Santrock, 2002). His theory was particularly revolutionary because it encompassed a generalized and unifying theory of universal cognitive development in young children. Unlike many other broad and comprehensive psychological theories, Piaget's offers distinct, concrete concepts that can be easily tested and measured in a variety of settings. This aspect of his theory has impact not only for research purposes but also for practical applications such as clinical assessment and intervention.
Language development is a related and equally complex concept. The fundamental psychological debate of nature vs. nurture is evident in the differing biological and environmental perspectives proposed to explain the basis of language development. Significant research exists supporting both views. Among the most famous researchers supporting an innate biological pre-wiring for language development is linguist Noam Chomsky, who theorized that infants are born with a natural language acquisition device (LAD) which predisposes them to the development of speech and language (Santrock, 2002). While the concept is enticing and supporters argue that cross-cultural evidence supports its existence, like many abstract psychological constructs it lacks precision and testability. Based upon the supporting evidence for both perspectives, it appears that, as with many psychological phenomena, factors of heredity and environment interact in the complex development of language.
Language Stimulation
Researchers argue about the relative contributions of nature and nurture regarding the acquisition of language and therefore the impact and validity of providing language stimulation to infants. Research supports an interaction of both biological and environmental influences in the development of language. Various studies, including those focusing cross-cultural similarities in language development, support this biological/evolutionary perspective (Santrock, 2002; Lefrancois, 2001). Conversely, studies investigating factors of social isolation, feral children and socioeconomic differences emphasize the social and environmental aspects of language acquisition (Santrock, 2002; Lefrancois, 2001).
In general, most researchers now conclude that language acquisition will occur naturally without specific and focused training in all but the most deprived environments. Additionally, they also infer that encouragement and stimulation from caregivers contributes to and facilitates language development (Santrock, 2002; Lefrancois, 2001). However, early childhood educators caution that the course of development cannot and should not be hurried and that caregivers should "first take cues from the behaviors of the infant" (Black & Puckett, 1996, p.174). They argue that bombarding the infant with visually and auditorily over-stimulating environments and developmentally inappropriate expectations can actually interfere with adequate psychosocial and cognitive development. Thus, it is a balance of moderate and appropriate stimulation and an appreciation for the internal developmental timetable of the infant that creates the optimal nurturing environment.
Perceptual Stimulation
As with language development, perceptual development occurs innately and naturally in infants, but can be enhanced and facilitated by appropriated levels of stimulation and interaction. Infants' sensory capabilities (vision, hearing, olfactory, taste and touch sensitivity) are operative at birth and perceptual abilities develop as they interact with the environment. Thus, providing infants with an enriched and stimulating environment can give them a greater range of experience from which to interpret and understand their world. However, as mentioned above, overstimulation and developmentally inappropriate situations can impede rather than facilitate cognitive and perceptual development and stress the infant (Black & Puckett, 1996). Again, it is moderation and sensitivity that will provide an individual infant with the proper nurturing balance.
References
Black, J. K. & Puckett, M. B. (1996). The young child: Development from prebirth through age eight, 2e. Englewood Cliffs, NJ: Prentice Hall.
Lefrancois, G. R. (2001). Of children: An introduction to child and adolescent development, 9e. Belmoont, CA: Wadsworth.
Santrock, J. W. (2002). Life-span development, 8e. Boston, MA: McGraw-Hill.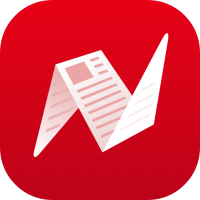 This is original content from NewsBreak's Creator Program. Join today to publish and share your own content.