Because personality disorders consist of deeply ingrained attitudes and behavior patterns that consolidate during development and endure through adulthood, they are neither easily nor quickly eradicated. Generally, personality disorder patients require a longer course of treatment than other psychiatric patients. Their dysfunctional beliefs about themselves and others interfere with the establishment of a strong therapeutic alliance and with their willingness to make changes. In contrast to other patients, their beliefs are extraordinarily rigid and global (Beck, 1996).
Without environmental frustration, individuals with personality disorders may or may not be dissatisfied with themselves. Often the personality characteristics that others find offensive or that impair the personality-disordered individual's social adjustment are not experienced by the person as undesirable or related to his/her problems. They may seek help because of symptoms (e.g., anxiety, depression) or maladaptive behavior (e.g., substance abuse, vengefulness) that results from their personality disorder. However, typically they do not see a need for therapy, and they are referred by their peers, their families, or a social agency because their maladaptive behavior causes difficulties for others. Because these patients usually view their difficulties as discrete and outside of themselves, mental health professionals have difficulty getting them to see that the problem is really based on who they are.
Although treatment differs according to the type of personality disorder (See Table 1) some general principles apply to all regimens. Change usually occurs in a predictable sequence and different treatment modalities are often incorporated to facilitate the progress (Corsini & Wedding, 2004; Kaplan & Saddock, 2002; Meissner, 1998).
In general, reducing environmental stress can quickly relieve symptoms such as anxiety or depression, thus improving the subjective experience of the patient and facilitating more introspective and concentrated therapy. Behaviors, such as recklessness, social isolation, lack of assertiveness, or temper outbursts, can exhibit significant progress within months. Group therapy and behavior modification, sometimes within day care or designed residential settings, are typically effective. Participation in self-help groups or family therapy can also help change socially undesirable behaviors. Family members can act in ways that either reinforce or diminish the patient's problematic behavior or thoughts, so their involvement is helpful and often essential. Behavioral change is most important for patients with borderline, antisocial, or avoidant personality disorder (Corsini & Wedding, 2004; Leon, 1990).
Interpersonal problems, such as dependency, distrust, arrogance, or manipulativeness, usually take a year or more to demonstrate marked change. The cornerstone for effecting interpersonal change is individual psychotherapy that helps the patient understand the sources of his/her interpersonal problems in the context of an intimate, cooperative, nonexploitative physician-patient relationship. A therapist must repeatedly point out the undesirable consequences of the patient's thought and behavior patterns and must sometimes set limits on his/her behavior. Such therapy is essential for patients with histrionic, dependent, or passive-aggressive personality disorder. For patients with personality disorders that involve how attitudes, expectations, and beliefs are mentally organized (e.g., narcissistic or obsessive-compulsive types) psychoanalysis is recommended, usually for a duration of three or more years (Leon, 1990; Beck, 1996; Beers & Berkow, 1999; Corsini & Wedding, 2004).
Personality disordered patients often exhibit a skills deficit and need to be directly taught new ways of interacting with others and managing themselves. Avoidant patients, for example, need not only to modify such beliefs as "If I openly express my true opinions, I'll be shot down," but also to learn skills of assertion. Histrionic patients require help in evaluating a dysfunctional belief such as "If people don't pay attention to me, it means I'm a nobody, a nothing," and also need guided practice in controlling the dramatic expression of their emotions and in taking a somewhat more subdued role in group or one-to-one interactions (Kaplan & Saddock, 2002; Beck, 1996).
Specialized methods of changing beliefs include cognitive and behavioral interventions related to currently distressing situations and an examination of emotionally traumatic childhood experiences that contributed to the origination and maintenance of dysfunctional beliefs and strategies. Such an examination often helps the patient come to believe on an intellectual level, but not always on a "gut" or "emotional" level, that a core belief is not true. Restructuring the meaning of childhood memories through experiential techniques is frequently the final step in helping personality disorder patients change their gut-level "feelings" about themselves. Such interventions allow them to process information about themselves and others more accurately, respond less emotionally to trigger situations, and utilize a wider range of behavioral strategies in a more adaptive manner (Corsini & Wedding, 2004; Kaplan & Saddock, 2002).
Patients with severe personality disorders are at high risk of hypochondriasis, alcohol or drug abuse and violent or self-destructive behaviors. They may have inconsistent, detached, overemotional, abusive, or irresponsible styles of parenting, leading to medical and psychiatric problems for their children. Typically, they are less likely to comply with a prescribed treatment regimen and even when they do their symptoms - whether psychotic, depressive, or anxious - are generally far less responsive to drugs. Persons with personality disorders are often very frustrating to those around them, including physicians, who must deal with their unrealistic fears, excessive demands, sense of entitlement, unpaid bills, noncompliance, and angry vilification. Such individuals can also cause stress for other patients who are exposed to their dramatic or demanding behaviors (Leon. 1990; Phillips & Gunderson, 1994; Beers & Berkow, 1999).
Additionally, issues of diagnosis and course of treatment can be further confounded by multicultural variables. The whole context of the individual and his/her various environments must be taken into account in clinical situations. The DSM-V (APA, 2013) specifically addresses these assessment challenges, stating, "Judgments about personality functioning must take into account the individual's ethnic, cultural and social background. Disorders should not be confused with problems associated with acculturation following immigration or with the expression of habits, customs or religious and political values professed by the individual's culture of origin" (p.687). It goes on to assert guidelines for the clinician which include becoming familiar with the patient's cultural background in order to obtain a complete and relevant clinical picture.
Conclusion
Patients with personality disorders present with problems that are among the most complex and challenging that clinicians encounter. This is due, in part, to the reality that the personality disorder characteristics do not simply represent a problem the patient has, but are in fact central to who that patient is. In this way, personality disorder patients often represent a population with limited capacity for complete eradication of symptoms and/or restoration of optimal adaptive functioning. However, this population can make significant strides when their therapists are able to develop a sophisticated treatment plan guided by an accurate cognitive conceptualization that emphasizes using the therapeutic relationship to test assumptions about others and that achieves a reasonable balance between current problem-solving, restructuring dysfunctional beliefs originating in childhood and adopting new, more flexible and appropriate behavioral strategies. Personality disorder patients can learn, in short, to think about themselves and others in more realistic, more functional ways and to act more adaptively in order to reach their goals and lead more fulfilling lives.
References
American Psychiatric Association. (2013). Diagnostic and statistical manual of mental disorders (5th ed.). Arlington, VA: Author.
Beck, J. S. (February 1996). Cognitive therapy for personality disorders. Psychiatric Times. XIII:2
Beers, M. H. & Berkow, R. (Eds). (1999). Merck manual of diagnosis and therapy, 17e. Whitehouse Station, NJ: Merck & Co., Inc.
Corsini, R. J. & Wedding, D. (2004). Current psychotherapies, 7e. Itasca, IL: F. E. Peacock Publishers, Inc.
Kaplan, H. I. & Saddock, B. J. (2002). Synopsis of Psychiatry, 9e. Baltimore, MD: Lippincott, Williams & Wilkins.
Leon, G. R. (1990). Case histories of psychopathology, 4e. Boston, MA: Allyn & Bacon.
Meissner, W. W. (1998). The psychotherapies: Individual, family and group. In Nicholi, A. M. (Ed). The new Harvard guide to psychiatry. (449-480). Cambridge, MA: Harvard University Press.
Phillps, K.A. & Gunderson, J.G. (1994). Personality disorders. In Hales, R.E., Yudofsky, S.C. &
Talbott, J.A. (Eds). Textbook of psychiatry, 2e. Washington, D.C.: American Psychiatric Press Inc.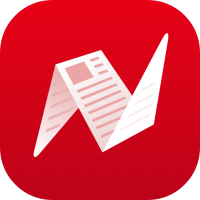 This is original content from NewsBreak's Creator Program. Join today to publish and share your own content.