Test Standardization
Standardization refers to the process of implementing a set of firmly established testing conditions and procedures for use in every administration in order to regulate and normalize testing situations and eliminate the influence of environmental conditions on test scores. A standardized test is one that is administered, scored, and interpreted in the same manner across all testing occasions to ensure that all test takers experience the same conditions. Standardization allows for comparisons of test scores from a wide variety of administrations.
Strict adherence to standard procedures for administering psychological tests assists in minimizing the effects of extraneous variables, such as the physical conditions of testing, the characteristics of the examiner or the subject's confusion about the test instructions. The Scholastic Achievement Tests (SAT), which are administered to thousands of high school juniors and seniors across the nation each year, provide a good example of standardization. The test proctor reads, word-for-word, a set of detailed instructions to all examinees before staring, and each portion of the test is strictly timed. In addition, the test manual includes exhaustive instructions outlining the appropriate seating patterns, lighting, provisions for interruptions and emergencies, and other common procedural details. In this way, the test manual is written in sufficient detail to ensure that the conditions under which the SAT is given are substantially similar at all test locations in order to neutralize the effect of environmental conditions on test scores.
Achieving perfect standardization is not always possible with all types of psychological tests. A high degree of standardization is most easily obtained with written tests, although conditions of administration may pose challenges for these types as well. Tests administered verbally on an individual basis, such as the Wechsler Adult Intelligence Scale (WAIS), pose the greatest challenge for standardization, because the examiner is an integral part of the test. In cases like this, the same test, given to the same subject by two different examiners would most likely elicit a somewhat different set of behaviors, given the interpersonal dynamics and their effect upon performance. Research indicates that varying the instructions between an initial and a subsequent administration can alter the type and quality of responses, thereby compromising the test's reliability.
Additionally, standardization can refer to the representative population to which a test is relevant. Each psychological test has norms that reflect the distribution of scores by a standardization sample. The basis on which individual test scores have meaning relates directly to the similarity between the individual being tested and the sample. In other words, if enough similarity exists between the individual or group being tested and the standardization sample, adequate comparisons may be made and inferences drawn from scores will be appropriate. Similarly, the more dissimilar the individual or group is from the standardization group, the less relevant the test is for evaluation.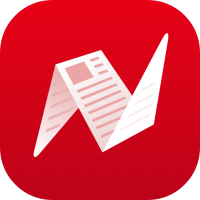 This is original content from NewsBreak's Creator Program. Join today to publish and share your own content.