Matching products with consumers' values
Cultural values are "widely held beliefs that affirm what is desirable" (Hawkins, Best & Coney, 2003, p. 43). They represent the general ideas of what is considered good and bad from which the more specific and prescriptive rules are derived.
Cultural values can be classified as affecting one of three types of relationships – other, environment or self.
Other-orientated value – reflect a society's view of the appropriate relationship between individuals and groups (Hawkins, Best & Coney, 2003, p. 45).
This orientation stands in contrast to the self-oriented values and includes specific aspects such as individual/collectivistic, diversity/uniformity, limited/extended family, youth/age, competition/cooperation and masculine/feminine. Each of these categories defines a continuum of perspectives that relate to how people construct their relationships with and views of one another.
Environmental-oriented value – prescribe a society's relationship to its economic, technical and physical environment (Hawkins, Best & Coney, 2003, p. 45).
This orientation includes the specific aspects of cleanliness, tradition/change, risk-taking/security, problem-solving/fatalistic, admire/overcome nature, and performance/status. This cluster of values relates to the ways in which individuals conceptualize and interact with their surroundings.
Self-oriented value – reflect the objectives and approaches to life that the individual members of society find desirable (Hawkins, Best & Coney, 2003, p. 45). This orientation includes the specific aspects of religious/secular, sensual gratification/abstinence, postponed/immediate gratification, material/non-material, hard work/leisure and active/passive. This set of perspectives is associated with the preferences of individual personalities.
Each of these values and associated aspects has significant implications for the way products and services will be perceived and utilized and thus, the relative effectiveness of differing approaches in marketing campaigns.
Consider the following examples of orientations related to the different cultural values.
Individual/Collective – an other-oriented value
Individualism refers to the orientation that gives primary regard to the self-interest and promotion of the welfare, freedom and preferences of individual people. In contrast, collectivism refers to the value system that promotes the good of the group over that of any one individual
Performance/Status – an environment-oriented value
Performance refers to an orientation that values individuals based on the merit of real accomplishment. Conversely, a status orientation dispenses opportunities, rewards and prestige based upon heritage, family position, hierarchy or social class.
Tradition/Change – an environment-oriented value
A tradition orientation values long established customs, practices or patterns of thought and/or behavior, while a change orientation values variation, novel ways of doing things and updated, modern ways of thinking.
Limited/Extended family – an other-oriented value
A limited family view refers to an orientation that emphasizes the immediate relatives (i.e. siblings, parents and children) as the main or typical family unit. In these cases, children grow up and leave the family unit to establish separate units of their own. In contrast, an extended family orientation embraces a broader definition of the family unit that includes other relatives – i.e. cousins, nieces, nephews, aunts, uncles, grandparents.
Active/Passive – a self-oriented value
An active orientation refers to an emphasis on physical activity and performance with regard to both work and play. It encompasses a more engaging, aggressive, action-focused approach to problem solving and a "doing" attitude. Conversely, a passive approach represents a less action oriented tendency toward inactivity or submission.
Material/Nonmaterial – an environment value
A materialistic orientation places value and ascribes status on the accumulation of wealth and the acquisition of possessions, while a non-material orientation de-values the importance of material items in relation to other values (e.g. family relationships, spirituality, etc.)
Hard work/Leisure – a self-oriented value
An orientation that values hard work emphasizes the productive aspect of human activity either as its own intrinsic reward or as a means to an end. In contrast, a leisure orientation view work as necessary but not preferable and instead places a greater value on fun and play.
Risk taking/Security – an environment-oriented value
A risk-taking orientation values daring, facing uncertainty, confrontation of obstacles and novel situations as opposed to a security orientation which is characterized by retreating behavior, a preference for safety and/or avoidance of risky situations.
Masculine/Feminine – an other-oriented value
The masculine/feminine dichotomy refers to situations where rank, prestige, decision-making and social roles are assigned based on prescribed gender roles. A masculine orientation gives greater status and/or opportunity to males, whereas a feminine orientation gives preference to females.
Competitive/Cooperative – an other-oriented value
A competitive orientation is founded upon rivalry and contest with individuals competing against one another for individual recognition and/or advancement. Conversely, a cooperative perspective focuses on achievement through combined efforts and alliances between individuals or groups.
Youth/Age – an other-oriented value
A youth orientation focuses more upon the needs, desires and activities of children and young people and tends to de-value the experience and wisdom that can come with older age. In contrast, an age oriented perspective values the contributions of older adults, holding them in high regard and elevated status.
Problem solving/Fatalistic an environment-oriented value
A problem-solving orientation refers to an empowered and action-oriented approach to dilemmas and decision- making. From this perspective, difficulties are considered challenges to overcome, manage and control. Conversely, a fatalistic orientation represents an attitude that problems are inevitable and uncontrollable and thus must be accepted rather than conquered.
Diversity/Uniformity – an other-oriented value
A diversity orientation places value on differences and variety with respect to issues such as religion, ethnicity, political beliefs and other individual distinctions. In contrast, a perspective that upholds uniformity promotes conformity and sameness among members.
Postponed gratification/Immediate gratification a self-oriented value
An orientation that emphasizes immediate gratification supports the pursuit of pleasure or benefit in the short-term, even at the detriment of more long-term benefit. Postponed gratification refers to delaying reward or pleasure for the potential of greater benefit in the future.
Sensual gratification/Abstinence – a self-oriented value
An orientation toward sensual gratification emphasizes an acceptance of attending to the satisfaction of individual desires – e.g., food, drink, sex, etc. Conversely, an abstinence orientation values self-control and refraining from such gratification.
Religious/Secular a self-oriented value
A religious orientation emphasizes the role of religious doctrine in various aspects of everyday life, while secular perspectives de-emphasize or separate the role of religion or spirituality in other aspects of life.
Each of the abovementioned aspects has significant implications for how marketing efforts will be presented and subsequently received by individuals and societies (Hawkins, Best & Coney, 2003). Marketers are concerned with this concept because, in essence, the success of a marketing campaign (and thus a product and a business) rests on the ability of a brand or product to provide (or at least appear to provide) more congruence with customers' values than the products with which it is competing. If customers perceive a greater connection to one product over another, then they are more likely to purchase that product.
Reference
Hawkins, D. I., Best, R. J. & Coney, K. A. (2003). Consumer Behavior Building Marketing Strategy (9th ed.). NewYork, NY: McGraw Hill.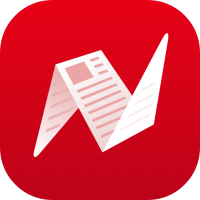 This is original content from NewsBreak's Creator Program. Join today to publish and share your own content.