Culture sets boundaries on behaviors
Culture is "the complex whole that includes knowledge, belief, art, law, morals, customs and any other capabilities and habits acquired by humans as members of society" (Hawkins, Best & Coney, 2003, p. 42). Culture is a concept that is crucial to the understanding of human behavior in all contexts, including consumerism. It includes both abstract ideas such as values and ethics, as well as material objects and services that are produced and consumed by a society. More importantly, with respect to the study of consumer behavior, culture determines the meaning that each of these entities holds for the members of its group. Therefore, consumption choices cannot be fully understood without considering the cultural context within which they occur.
Culture represents a general framework within which individuals and smaller groups can exhibit a variety of behaviors and customs. Regarding consumer behavior, the consumer's culture determines the generally accepted overall priorities that the individuals attach to different activities, products and services – i.e., a product or service that provides benefits consistent with those accepted or desired by members of a culture at any point in time has a much better chance of acceptance in the marketplace than one that conflicts with the values of the culture. In a sense, culture provides the boundaries or endpoints of the continuum of behaviors, within which individuals operate at various levels or points along this range. It provides loose prescriptions with room for individual differences (Hawkins, Best & Coney, 2003).
Cultural values are "widely held beliefs that affirm what is desirable" (Hawkins, Best & Coney, 2003, p. 43). They represent the general ideas of what is considered good and bad from which the more specific and prescriptive rules – i.e., norms – are derived. Norms refer to "the boundaries that cultures set on behavior". More specifically, they are "rules that specify or prohibit certain behaviors in specific situations" (Hawkins, Best & Coney, 2003, p. 43).
Unspoken rules govern many aspects of consumption. In addition to norms regarding appropriate use of products and the meaning of products as status symbols (e.g., clothing, personal care items, cars etc.) individuals within a society tend to conform to rules about gift-giving, sex roles, personal hygiene etc. which vary from culture to culture. However, norms can change over time, albeit usually slowly. An example of this is the change in societies' attitudes toward smoking – from something "cool" to a very serious health risk.
Sanctions refer to "penalties ranging from mild social disapproval to banishment from the group" which are imposed when an individual violate cultural norms (Hawkins, Best & Coney, 2003, p. 43). Sanctions can be formal or informal and may vary over time and/or location and represent a form of societal pressure encouraging conformity.
However, culture is not static. It is continually evolving and synthesizing old ideas with new ones. Thus, the relationship between consumer behavior and culture is reciprocal. On the one hand products and services that resonate with the priorities of a culture at any given time have a greater chance of being accepted by consumers. On the other hand, the introduction of new and innovative products and services influences the evolution of cultural ideals.
Reference
Hawkins, D. I., Best, R. J. & Coney, K. A. (2003). Consumer Behavior Building Marketing Strategy (9th ed.). NewYork, NY: McGraw Hill.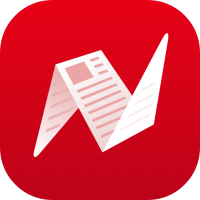 This is original content from NewsBreak's Creator Program. Join today to publish and share your own content.