What is it? How is it used?
Researchers Hawkins, Best & Coney (2003) provide a comprehensive definition of consumer behavior which encompasses a broader consideration of human behavior than some traditionally business-oriented definitions which focus more narrowly on the immediate antecedents and consequences of the purchasing process. They define consumer behavior as, "the study of individuals, groups or organizations and the processes they use to select, secure, use and dispose of products, services, experiences or ideas to satisfy needs and the impacts that these processes have on the consumer and society" (p. 7). This broadening of the definition reflects the evolution of the field from its early stages of development when it was referred to as buyer behavior, reflecting an emphasis on the interaction between consumers and sellers at the time of purchase. Marketing specialists now recognize consumer behavior as an ongoing process that neither begins nor ends at the moment of purchase.
In the formulation of marketing approaches and campaigns, marketers utilize various ways to attempt to fill or create a consumer need or to otherwise influence behavior. More specifically, marketers employ the following four main tenets of consumer behavior:
Successful marketing decisions by commercial firms, non-profit organizations and regulatory agencies require extensive information on consumer behavior
There is a need to collect information about the specific consumers involved in the marketing decisions at hand. Consumer behavior theory provides the manager with the proper questions to ask. It will be necessary to conduct further research to answer these questions
Consumer behavior is a complex, multidimensional process.
The marketing practice designed to influence consumer behavior influences the firm, the individual and society. (Hawkins, Best & Coney, 2003, p. 8).
In short, marketing decisions and practices are based on assumptions about consumer behavior and marketing efforts are typically successful to the extent that they accurately and sensitively respond to the complex motivations, desires, values, perceptions, and judgments of the consumer that is targeted.
The four major applications of consumer behavior are:
1. Marketing Strategy – All marketing strategies and tactics are based on explicit or implicit beliefs about consumer behavior.
2. Regulatory Policy – Regulations are issued based on the beliefs and knowledge about how consumers process information.
3. Social Marketing – Successful attempts to encourage positive behaviors or discourage negative behaviors requires a sound understanding of the complexities of consumer behavior and human motivation
4. Informed Individuals – In consumption societies a great deal of time and energy is focused on consumption. Thus, an understanding of the principles of consumer behavior can enhance an understanding of individuals and the environment in which they operate and conversely, can help individuals understand the complex attempts marketers use to directly and indirectly influence behavior.(Hawkins, Best & Coney, 2003, pp. 9-11).
Clearly, there is a growing interest in consumer behavior beyond the area of marketing - into the broader field of social sciences. This reflects a growing awareness of the increasing importance of consumption in our daily lives, in our organization of daily activities, in our identity formation, in politics, industry and economic development, and in the global culture. The modern concept of consumer behavior emphasizes the complex and inseparable interrelationships between the individual consumer and other social realities. In addition to the traditional view of understanding why consumers buy things, consumer behavior attempts to understand how products, services, and consumption activities contribute to the broader social experience and how having (or conversely not having) things affects individuals and the way they feel about themselves and each other.
Reference
Hawkins, D. I., Best, R. J. & Coney, K. A. (2003). Consumer Behavior Building Marketing Strategy (9th ed.). NewYork, NY: McGraw Hill.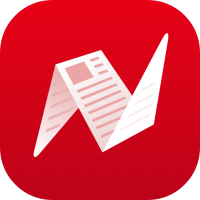 This is original content from NewsBreak's Creator Program. Join today to publish and share your own content.