The American community college is a diverse, broad-scoped, multifaceted institution with an all-encompassing role in the realm of the education of the life-long learner. In its attempt to be all things to all people and offer a smorgasbord of opportunity to a varied cross section of population, this unique enterprise is often criticized for the very characteristics which make it an invaluable component of the higher education system. It is often devalued while its opponents emphasize what it is not, all the while overlooking the very essence of what it is and the inherent value therein. Critics often argue about the shortcomings of one aspect of community college operation without a holistic vision of the institution's function. In a sense, they not only "compare apples with oranges", they attempt to make this rare "orange" into a common "apple".
The Philosophy of Open Access
The community college as an institution has always been, and continues to be, an entity with a broad and comprehensive mission. As such, it has been described as having "something for everyone." In the fallout of this all-encompassing aspiration critics abound. Serving as a supplement or a precursor to continued study at a four-year institution and attainment of a baccalaureate degree has always been and is a substantial part of this mission, but only a part of it.
The American community college was created with the distinct intention of being different from traditional four-year institutions - different enough to fill the void and bridge the gap created by the more focused and exclusive mission of the traditional institutions. The policy of open access, whereby community colleges accommodated the wide variety of different types of students without turning anyone away, has been a trademark practice consistent with the underlying philosophy of these institutions.
This philosophy and practice of open access has served to break down previously existing barriers of inequality by affording the means for remedial training and literacy, basic life skills and high school equivalency education as well as university parallel coursework. It is this basic and developmental education which has filled a void, created opportunity, and elevated the masses to levels previously thought of as unreachable. The criticism that this institution has not completely obliterated, or that it has served to extend and perpetuate, social inequalities and class distinctions is a reflection of an unreasonable socio-political mandate and a skewed interpretation that, nonetheless, cannot overshadow the basic service that the community college renders to higher education and society.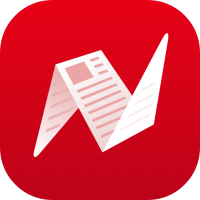 This is original content from NewsBreak's Creator Program. Join today to publish and share your own content.