Technology can provide real aids to Patients, but new devices only increase costs without providing Health benefits in many cases.
Whenever we talk about technology, almost everyone has a different perception of what it entails. For example, some think of it as the branch of knowledge that deals with creating and using technical means concerning life and society. Others may see it as a practical application of science in a particular area. Technology is nothing but the application of a skill to make an instrument. If we take it one level lower, it is the simplification gadget used to carry out straightforward tasks. Technology is the product of human ingenuity and knowledge brought to artificial life to help living human beings. It always does, and it always will; However, designed to perform what its mastermind desires.
As of today, the human endeavor has been full of successes. The tree of human creativity to simplify tasks has been very fruitful, such as flying, traveling to space, preventing and treating lethal diseases. But still, in many respects, we have failed to offer the right technology to the right domain at the right time for an affordable cost. That is not necessarily because technology has gone wrong in such cases. Still, under the circumstances, the technology was not adequately designed to offer the kind of simplicity that it could have otherwise ensured.
Let us Define Technology and its use in Patient Care.
The organized application of expertise and abilities in devices, pharmaceuticals, drugs, vaccines, procedures, and systems advanced to solve a particular health predicament and improve quality of life merely defines health technology. A technology designed for patient care is not limited to direct clinical applications but includes pharmaceuticals, devices, public health strategies, clinical and non-clinical procedures, and organizational systems. It also involves computer-supported information arrangements. Such technologies involve standardized physical objects and popular and designed social schemes and methods to treat or care for patients. If we think deep into what health technology or HITECH is meant to simplify; and then look back at some of the obstacles or dissatisfaction, we sure can realize blaming the Technology (And not the designers or validators of that technology) is an utter misconception. For instance, most physicians are dissatisfied with electronic health record systems, contributing to physician burnout and increased administrative workload amid merit-based physician reimbursement.
While technology has the potential to expand patient care, it also comes with potential risks. Technology is a double-edged sword in the healthcare domain, as can be both parts of the problem and part of the solution for better health care. Technology for a person who is over-reliant on technology can dissociate the one from the clinical realm. For example, nurses can be so focused on monitoring data that they fail to detect potentially critical subtle changes in the clinical state. Such intricacies can be even more devastating once the sheer volume of new devices, their complexity, the poor interface between multiple technologies at the bedside, and the unexpected introduction of new tools. Similarly, integrating health information technology (IT) into medical practice through various electronic systems used to handle information about people's health and health care for patients can go in multiple directions.
Although Health information technology can enhance the quality of care, even as it makes health care more cost-effective, the secret lies within the data analytics algorithm, something which is not always transparent. The latter is even more intricate and protected under intellectual property and patent laws. Access to private information is one thing, but handling the data provides access to a particular "informational power." Once a technology becomes less transparent or validated by financially motivated persons (rather than patient care focused), we will face various yet expected intricacies such as physician burnout, high costs, lack of efficiency, etc.
The instruments of technologies that address concepts like clinical decision support, computerized disease registries, computerized provider order entry, consumer health IT applications, electronic health record systems (EHRs), electronic prescribing, and telehealth are all great. They can also create a false sense of endowment. Hence makes the medical community dependent on technology instead of the other way around. Once physicians become dependent on technology, amid non-transparency of technology algorithms, they will depend on the business and bureaucratic decisions of the alternate interest industries. Ultimately, the result will be cost control, monopoly, and inadequate technological productivity, translating into lower patient health benefits.
Let us Define Quality and its Application in Patient Care.
Quality is a characteristic of a service that sets itself aside from its brand. However, defining what entails the highest quality is relative and hence problematic. It requires direct client input concerning that particular service. Then again, identifying quality requires distinguishing what is practical, most appealing, and what endures. When we incorporate technology into the industry and customer service, we must ensure a balance between simplicity and quality. And since the quality is a relative phenomenon, we must also warrant the technology deliverables based on such relativities. Relativity of quality and value is a genuine trait, more so concerning the clinical application. But- we appear to be double-clutched away from that idea. We instead are embracing a vision of quality from an economic perspective that is in utter conflict with the concept of trustworthy Merit-based medical service.
The current executive-driven quality standards of various health techs are based on a closed market economy, which not only is invented but, most of all, is the biggest disruptors of the quality and cost offset. Profit-driven quality is not the same as real quality. The former is the fundamental reason behind the higher cost of novel devices that don't provide health benefits.
Let us Define Healthcare Cost and its Associated Ideals and Reality.
Some believe national healthcare spending is simply a function of "price" times the quantity. The development of price or quantity drives growth in total cost. The same people also believe that controlling costs is a necessity, thus requiring handling price and quantity. Those who advocate such a theory would probably hate to elaborate on what determines the quality and price in the first place and who has the meddling power in those price settings. Yes, that is the corporate Insurance companies, unions, and high financial interest in various technological industries such as Big data.
The argument of price control or price setting is irrelevant once we witness the existence of monopoly and legal, safe harbors amongst corporations and the government. That also includes various intermediaries such as Pharmacy Benefit Managers (PBM).
The ideal would be an open opportunity for competitive industry entrance into a transparent market, instead of establishing unilateral price control on the one hand and ensuring loopholes to the suppliers of the same products and services on the other.
Technology is as Valid and Reliable as its Inventors
Health Tech is just an instrument, and a tool must simplify patient care, but it doesn't always do that!
The simplicity of medical care or any other service entails balancing the cost, quality, and timeline. Yet again, such balance cannot be centered on a collectively driven artificial standard such as pure social determinants and whatever entails average value for blood glucose, etc.
We must base Cost, Quality, Time of delivery balance on individual measures by considering the subjective perception of individual patients and objective evaluation of the physician at a given time and place. It must also be under complete transparency and accountability for the patient, physician, and other stakeholders.
Based on what is said in the previous paragraph, the technology that is not simplifying patient care is potentially missing one or more of the necessary factors of a healthy instrument. The reason why a particular technology fails to facilitate patient care is not necessarily because there is a low-cost control by the administration. Instead, it is the upshot of dysfunctional healthcare domains riddled with monopoly, favoritism, and politics. It is indeed the product of public attention distraction through a semantic shift or language change regarding word usage. The modern sense is radically diverse from the original utility.
Most HealthCare Technologies are Built for Non-Clinical Purposes
Physicians and the healthcare community, in general, are aliens to health technology, particularly concerning Data Industry. Chronologically, the notion of "I just want to be a Doctor" has caused physicians to overlook their role in developing and validating the tools they must use to simplify their care for their patients. Their disengagement from their professional technology domain has turned costly and burdensome. The result; is the technology that the non-medical industry often built for non-clinical purposes such as medical billing, validated by non-clinicians, and marketed to doctors for clinical use.
Non-medical corporations have occupied the healthcare market. And that market Intermediaries have disrupted the system limiting competition on the one hand and influencing the government policies to their benefit. Such a curbing of the healthcare domain by other industries results from; physician disengagement from their technological sphere. Consequently, the same corporations make more money from the medical sector and health data. So, assuming that the profit-driven industries will focus on patient interest over financial success is very naive. Conflict of interest has riddled the healthcare market hence monopoly and the resultant rising costs.
The Take-Home Message
Health care technology is a tool to lead to better, efficient, and affordable patient care. Yet, that is only possible given proper validation by the experts of the medical profession and appropriate transparency and accountability. Technology, in many cases, will increase costs without providing health benefits if it is poorly validated. A monopolized market occupied by middlemen keeps the demand high for corporate profiteering and less beneficial if its strategy is to make more money and collect data. Healthcare and HITECH do not have to be expensive and indeed is a tool that can improve patient care, but it must address the need of the Clinicians and the patients, just like a screwdriver in the hands of a carpenter.
#HITECH #Healthcare #Technology #patientcare #medicine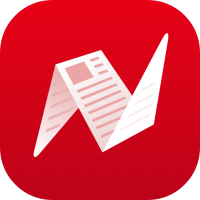 The original content. Join today to publish and share your own content.