The Concept of Peace of Mind- a Never-ending Paradox
The "peace of mind" is an old phrase. Its written evidence goes back as far as the 16th century. Even though we can only read "the phrase" so that now in history, nonetheless, its previous constructions go back even further. For instance, — "Peace of heart" was recorded in the early 1340s and "peace of soul" by 1425.
Peace of mind and many other phrases with similar semantics are familiar to human history.
According to some history scholars, "Peace of mind" predominated over its older counterparts due to the ideal location of stress and anxiety, thus the human mind.
The definition of peace of mind has lingered relatively constant for the past five centuries, suggesting its consistent significance and the evolution of humanity.
Despite its consistent literal definition, peace of mind still has a different meaning to people at any time and place. How we perceive peace of mind is a multifactorial one, so that even though we may think that having something or reaching a goal may give us peace of mind, nonetheless, it may not be so once we obtain it. For example, for some winning, a million-dollar lottery ticket may bring a lot, but for others, not having to worry about putting a loaf of bread on the table may suffice to maintain peace of mind.
As much as direct questioning a person may elicit biased answers, as described, however, frequently, indirect observation of a person's daily activities might provide us more than enough insight into their state of mind; kind of events that may be too trivial to notice but remain significant indicator given the circumstances. For instance, if we struggle to make ends meet, financially, physically, or emotionally, we may ignore tidiness or luxury items.
To be more specific, we may wash clothes and even throw them in the dryer simply because it is essential. However, we may not care too much about using fabric softener. Exactly- Would you worry about fabric softer if you are worried about feeding your family?
My choice of metaphor may not sound obvious now; however, as we read forward, it will be more visible.
What does Peace of Mind mean to different people?
Peace of mind describes a feeling of being safe or protected; in other words, it is the nonexistence of mental stress or anxiety.
"Anger is the ultimate destroyer of peace of mind."- Dalai Lama
"When you make peace with yourself, you make peace with the world."- Maha Ghosananda
Today We often hear the words "peace of mind" in connection with insurance, when we seek a dependable stake in the bank, or when we look for an automobile to purchase. In these meanings, it means that if you have enough insurance, a sound investment, or a reliable car, you will have no worries, and you will feel secure.
Peace of mind is not the upshot of some peripheral situation and is not dependent on physical safety or financial or material security. If it relies on external circumstances, it can come and go, depending on what is happening in our lives.
"If we are peaceful, if we are happy, we can smile, and everyone in our family, our entire society, will benefit from our peace."- Thich Nhat Hanh
Peace of Mind is not Happiness.
Inner peace is closely related to happiness, but they are not necessarily the same thing.
Happiness and peace of mind require action, internal reform, and removal of negative influences from life. We must evaluate the order of thought out of its literal context within an individual's insight.
To define happiness, a deeper understanding of cultural awareness is essential. The knowledge of it will be valuable to promote harmonious existence and wellbeing for all diverse groups within the same country. Happiness is typically linked with the perceptions of life reclamation and subjective state of well-being, a total score of cognitive and affective components of one's mental state. Peace and happiness are associated with concepts. Peaceful countries report a higher level of satisfaction.
All in all, we see some commonalities between peace of mind and happiness: Peace and joy are linked to a positive mindset, including peaceful psychology.
We can describe peace and happiness as positive human experiences. The inner order is affiliated with terms such as serenity, harmony, joy, and wellbeing. Once we have peace of mind, we may find the time to look for the fabric softener for our future laundry, yet it does not necessarily mean that we have achieved ultimate happiness. Instead, all it pertains is that we have met significant parts of our expectations at the moment.
Peace of Mind is not without Effort.
Achieving peace of mind is the fundamental intention for most people. This desire is the driving force behind infinite perspectives of society, business, and personal life. It's argued civilization itself is a creation of our forefathers electing to live in harmony, more peaceful presences instead of the anarchic, albeit more liberal life of the wild.
However, the absurdity of the situation is the amount of energy, effort, and emotional stake we put into the pursuance of peace of mind as societies and individuals. The enigma is whether or not the pursuit is worth the remuneration.
Because peace of mind is vulnerable and fragile, once achieved, it must be nourished and maintained thru a positive attitude. Along the way, inevitable calamities in life will require dealing with, and if not addressed through inner strength, it will break the conformity of the peace of mind.
Peace of mind is interruptible through the actions of others. For example, when someone pushes our buttons, we tend to show spontaneous reactions. Our automatic "senseless" response to that feeling might be to shout at the person, make a malicious criticism, or avoid the person altogether.
Using mindfulness instruments, rather than automatically reacting, we can master meaningful responses. Since this is very difficult, the first step in mindfulness is often to STOP and pause before simply responding. That is how we can maintain peace of mind. While at it, ask for a change, set a limit, be accepting, remove yourself from the situation that may affect your peace of mind.
Achieve Peace in Ourselves
Peace of mind is something we all desire. In other words, once we have time for fabric softener, we have achieved our goal, but the more we comprehend it, the more we famine. But not everyone is consistently able to reach that ultimate goal. Then again, peace of mind is not something we can hold, but we can learn to nurture and enable.
We ought to remember that peace of mind is not something we have or guaranteed as a right, it is a privilege and choice, and to obtain a hold on it, we must lower our guards and stop fighting our ordeals.
When we bring peace within ourselves, we retain the ability to stay relaxed and positive at all times, regardless of outside circumstances or what life offers us at any given juncture.
What Influences Peace of Mind?
According to some studies, peace of mind has choice reliability and validity for measuring mental welfare. It seems like; our default tenet is that our pleasure is somewhat the product of circumstances. So, if we're unhappy, it must be because something isn't right. If only things were better, then I could be happy.
Accordingly, we tie our prosperity to all sorts of externalities to our body and soul. For example, material wealth, Prestige, other people including their opinions of us, and other circumstances like politicians, the climate, the traffic, illness, how much sleep we get a night, etc.
Such a limitless spectrum of factors is uninhibited; hence once we find one peace of mind, we find another puzzlement. For instance, once we finish solving our problems and reach a state of subjective peace of mind, we find ourselves in the inner peace to choose the best fabric softer for the comfort and the pleasure of smelling good and feeling soft.
We indeed create our problems by digging holes ahead of our footsteps only to jump over. We even, sometimes, drill bigger holes than we can cross.
I presume the most significant number of people intentionally look at their lives and see how frequently their problems were their fault or self-inflicted. Then We always worry, choose to be passive, reject reality, be extroverts, and surrender our ability to decide when honestly, it's up to us to determine how we react. Then we only change what we put our minds into, like contemplating the brand or type of fabric softener to use for our weekend laundry chores.
Reaching the State of Peaceful Mind Demands Extraordinary Measures
Reaching peace of mind in the up-to-the-minute world undoubtedly demands some of the measures mentioned above, which only money can purchase like insurance, data security, and so forth.
Nonetheless, once these risk management matters are checked, inside peace grows to be a predominantly subconscious assignment. Proletariats enthusiastic about achieving mental harmony must, eventually, come to terms with the world encompassing.
The Human being is a Problem maker and Problem Solver
We are problem seekers, solvers, and makers at the same time. Day in and day out, we make choices not necessarily, or even perfect.
Some believe that most problems in life are not solvable; in fact, they can only outgrow their prey.
The reality is- the unnecessary problems like looking for the best of the basic non-essential needs are a sign of peace of mind, such as fabric softener.
Peace of Mind is an Individual Responsibility.
It is our duty and not a given trait to maintain peace of mind. The road to inner peace is a personal endeavor.
If there were a silver bullet remedy for everyone to achieve peace of mind, we wouldn't hesitate to share the sound message. However, the fact is that the road to inner peace is within us all and conditional on everyone's unprecedented circumstances.
Some people may find Tai chi or yoga helpful in achieving inner peace; others may fail to see beyond the seemingly superficial silliness of getting into poses to make inner calm.
Again, it is not free.
The enigma of pursuing peace of mind is here to stay.
Bills must be paid; we need validation to satisfy our ego; fast cars are fun to drive, and we even need fabric softeners to feel good. There's no curtailment of how much people would be willing to relinquish what's essential to make sure their goals and fantasies are attained, even if it means abandoning peace of mind in the short term.
Admittedly, we are creatures of material and are driven by them. Thus, the cycle perpetuates, and Perhaps the first stage of reaching inner peace is accepting its ostensibly unswerving elusiveness. As such, the solution is a paradox in and of itself.
#Peaceofmind #attitute #personaldevelopment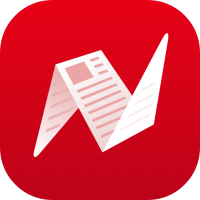 This is original content from NewsBreak's Creator Program. Join today to publish and share your own content.