Where do we stand Today amid Big Data Piracy?!
Health information security is one of many dangers threatening the healthcare system around the world. The problem does not stop at simple compliance with securing and preventing patient identity exposure. It's also about patient safety, autonomy, and sovereignty.
Despite having access to state-of-the-art technologies and science to prevent personal information abuse, we are still far from achieving such a mission. In reality, we are now making patient data secure, but many technologies such as Deep Neural learning and artificial intelligence have been developed to fish for private information. In other words, we are stuck between hypocrisy and Big data business.
We are repeatedly tormented by problems like intimidations to our health information, security violations, inefficient data partition, business gains, and skepticism among stakeholders- all of which explain poor healthcare delivery models. We can no longer dodge the dilemma from the outside, as we have to see a viable solution from the available resolutions.
Decentralization is the Ultimate Solution.
Decentralized allocation of data promotes transparency, accountability, and, most of all, efficient stewardship. Various stakeholders such as physicians, nurses, administrators are involved in the patient care synopsis. They all need to benefit from individual access to accurate medical records while being confident that what they are exchanging is private and secured, and abuse-resistant. This is efficiently achievable by ensuring that each user, along the chain of patient care, can maintain their own block of data.
Whenever needed, all users must be able to interconnect to the "block" of others. Hence, everyone can promptly access all the necessary data and adequately deliver quality care. Blockchain does just that! But, before we tête-à-tête about this valuable technology, let us explore facets of threats patients and physicians are currently facing.
Top Security Threats Healthcare is facing Today.
Mobile device ventures, cloud-based data violations, and ransomware are merely three of the significant information protection issues healthcare systems face today. The propagation of connected devices such as medical equipment, the Internet of Things (IoT) is unusually weak security endpoints and needs to be adequately secured and modernized at all times.
A big wave of connectedness will continue to be a significant challenge for healthcare security, most likely approaching at a much faster pace than the healthcare domain can adapt.
When it comes to policies for healthcare, enabling access to diverse systems, and bearing in mind the security that desires to go into how that device is outlined, all need to be eminent. But, even then, policies perpetually failed over the past decades to efficiently keep the hands of the abusers of the private data. Ransomware is becoming a significant information security threat to healthcare. Internet of Things (IoT) and its connected healthcare carry some great shots for healthcare organizations. Still, they concomitantly cultivate major new hurdles, with security and data privacy at the topmost of the list.
Wearable and implantable Internet of things (IoT) in healthcare devices, from insulin pumps to monitors to pacemakers, also care to become vulnerable to attack.
A shortage of employee awareness and training presents a severe security peril in the healthcare application. Multiple surveys indicate a lack of preparedness and understanding of security policies, leading to the inappropriate exposure of delicate patient data.
How Blockchain and Decentralization would ensure safe Healthcare Administration
The United States is currently spending over 20% of its GDP on the healthcare system. The country is plagued by soaring hospital costs, inefficient practices, constant data violations, with expensive intricacies impelling a drive for more significant productivity and reform.
Blockchain is decentralized, meaning- nothing is being stowed centrally. The aforementioned is a unique feature of technology that makes it plausible to store and provide admittance to data from multiple locations. The patients, doctors, nurses, and medical staff can independently access the information and group, making room for increased interoperability.
Before expanding to other industries, Blockchain ledger systems were applied initially to record transactions of cryptocurrencies. The decentralized technology remains an unrestricted, decentralized, and digital record system that caches information across various nodes or computers in a grid. It is impossible to modify the information in any block, deprived of changing the information in all the subsequent associated blocks. The system further makes it cheap and straightforward to trace and audit reports.
Blockchain Maximizes Data Security close to One Hundred Percent
With its capability to contract the current spending bubble, protect patient information, and improve the overall healthcare experience, blockchain can help relieve the agony.
Blockchain's ability to keep an honest, decentralized, and transparent diary of all patient data makes it a technology abounding for security purposes.
Blockchain is transparent, private, conceals the identity of any individual with sophisticated and secure codes that can shield the sensitivity of medical data. The decentralized quality of technology allows patients, doctors, and healthcare providers to share the same data quickly and safely. The eternal nature of information can make it problematic to change or erase health records. Yet, blockchain technology can resolve the significant points in healthcare information associated with data ownership, accessibility, ease-of-use, and satisfying HIPAA compliance.
Blockchain ledger comes with enhanced security and immutability, which makes the data secure.
Realistically, no technology can be 100% infallible, but whacking a blockchain record is difficult because the hacker has to handle multiple layers of information and nodes spread worldwide.
The blockchain system also supports security on the data exchange obverse. Instead of transacting data on a corporate front, the scattered ledger system facilitates data exchange at the personal and user level. It allows only the specific information to be disclosed at a given point in time, enhancing data privacy.
The information in a solitary data set in a blockchain register is backed by many grantors, rendering it almost impracticable to lose entirely at a given point in time. Blockchain technology is resistant to crashes or deletions. The data stored in blocks are kept for an infinite future as long as one stakeholder performs his job or transfers the data end to end of the process chain.
Blockchain helps efficiently Streamline Medical Care to Patients.
Miscommunication among medical experts is costly to the healthcare industry. The time-consuming process of gaining entrance to a patient's medical records depletes staff resources and lingers patient care.
Blockchain-based medical records offer a cure for these functional ailments. The technology's decentralized nature conceives an ecosystem of patient data that We can expeditiously and efficiently access by doctors, hospitals, pharmacists, and anyone else involved in the practice. In this fashion, the blockchain can prime to faster diagnoses and personalized care stratagems.
The open-source landscape of blockchain also supports creating the underpinning for the interconnectivity of medical centers and clinics on a user to the user base. Using the system, patients will not have to wait for months to hand over their medical records from one physician to another.
Blockchain enhances Medical Supply Chain Management, as well as Drug Traceability.
Blockchain plays a significant role in pharmaceutical supply chain management. The decentralized landscape of the technology implicitly endorses full transparency in the drug shipping process. Once a ledger for medication is formulated, it will check the point of its origin. The register will then record data each step of the way, including who managed it and where it has been until it reaches the purchaser. The process can even screen labor expenses and waste productions.
Blockchain Helps Perfect the Genomics
Genomics and its potentials to advance the forthcoming human well-being are a reality. Blockchain can safely house billions of genetic data points. It has even opened the door to a marketplace where the public can peddle their encrypted genetic information to create a broader database, giving scientists access to valuable data faster, something which was close to impossible beforehand.
We are continually fighting the Blockchain Propaganda
Only a handful of technology topics have entertained the collective consciousness of the millennials during the past decade. One such hype is- the blockchain!
Unsurprisingly, those entities with alternate intentions would enjoy the realm riddled with blockchain conspiracy and put efforts to undermine its credibility. Nevertheless, despite the negative publicity, the real adoption of these innovative blockchain technologies has started to materialize. As expected, the latter is particularly noticeable in banking, finance, law enforcement, energy, insurance, real estate, and supply chain management.
Blockchain is becoming the instrument of choice in almost every industry, in one way or another. For example, as cryptocurrency is emerging, anti-money laundering (AML) and international monetary policy will still be in their front and center for the subsequent decade. But that will not be starved of resistance.
Deep fakes & media verification is one more space where We will exploit blockchain to fight forged news. Embedding a watermark into media content showing it has been confirmed, then placing that verification on the blockchain to make it immutable and unable to be forged or tampered with is an attractive option to fight counterfeiting practices.
Administrations worldwide are beholding digital identity solutions to support people to manage their identity and its digital redundancies by leveraging encryption technology and tokenization.
Electronic money is not new; nevertheless, for the last few years, cryptocurrencies have served as the element of the Gold Rush with the top ten cryptocurrencies, each boasting market capitalization in the billions of dollars. There are thousands of Bitcoin ATMs and Coin Kiosks in the United States, and companies like Microsoft, Subway, and Overstock already accept payments in digital currencies.
Data Ownership and Data Integrity
Data ownership and integrity is a sensitive topic in today's medical practice system. Health information is a valuable commodity, particularly for the big data industry. Patients, physicians, and stakeholders alike are merely gifting their rightful wealth to 3rd parties aimed at nothing in return. Most stakeholders have little or no acquaintance with how health information is being utilized amid the digitalization of medical records.
Let us just imagine making an income of selling our data!
In the Information Technology (IT) realm, maintaining or keeping consistent data throughout its lifecycle is a theme of information privacy, reliability, and quality. Reliable data is utterly able to satisfy specific standards, with which compliance is essential. Data integrity refers to the status that is reliable and accurate across its complete lifecycle.
Data integrity and data security go in tandem, even though they may pertain to different concepts. Uncorrupted data with integrity is deemed to be whole and then stays consistent pertinent to that flawless nature.
Expected of the data is; it must be attributable, legible, contemporaneous, original, and accurate.
It should clearly exhibit who observed and recorded the particular data, when it was observed and documented, and who it is concerning. Data should be precise, preserved forever, and original entries should be preserved. It should also be registered as it was seen and at the time We executed it. The Source of data should be convenient to access and stored in its original format. Last but not least, data should be free from errors and comply with the protocol. Without going into details as to how we can maintain data integrity and ownership, one must remember, there are few ways to achieve the said goal line; however, Blockchain is the most efficient way to do just that!
Data Integrity Solution using Blockchain Technology
Blockchain can render data accurate, complete, and consistent- something, again, desperately needed in our healthcare system. In effect, data integrity means trustworthy information. Due to its decentralized ledger scheme, Blockchain can conveniently maintain the following three properties and preserve the traceable track of alteration for future audits.
In a technical sense, Blockchain technology is efficiently able to secure data integrity within the database. This is attained through well-executed transactions, authentication, audit, something that blockchain offers to medical practices. The number of potential threats to data integrity can be hampered while maintaining confidentiality and promoting logical availability. There are restrictions in using blockchain. It relies on the fact that it is mathematically impossible for a single party to game the system due to a lack of needed computing power. However, with the emergence of Quantum Computers, the cryptographic keys created by blockchain may become easier to crack through but still much harder than if We stored data in a central location. For example, let us consider Central data banks metaphorically equal to commercial banks and money in the individual's pockets, similar to decentralized data on the blockchain. Obviously, there is a higher incentive to rub a bank for, let's say, $ 1,000,000 in a single rubbery than picking pockets of 1,000,000 people, each carrying $1 in the pocket.
The decentralized structure of blockchain and scattered nature of control among the original data contributors also devise shared responsibility. Where data is stockpiled centrally, the holder of the "data" is well-thought-out to be responsible in case of any breach. Blockchain assigns the liability on the same concept of its unique data ownership among the contributing masters.
Blockchain Provides Credentialing where each user has a unique Identifier Token.
We can apply blockchain technology to authenticate the data. Using the system, each owner can be tracked down. Additionally, the unique identification number allocated to each data holder enables authentication at the individual level. The data is stored with supplementary information like timestamp, the location of the patient/doctor, interplay, date. Within the Blockchain, each medical record becomes unique, making the problems of data ownership fade as both the original architect and user of data has full or partial ownership based on their contribution to creating the data.
Blockchain will facilitate efficient Medical Practice Oversight.
If the government and monitoring agencies famine to trail medical records and monitor medical practices, they can demand access to use the unique identifying tokens assigned to the users and efficiently solve the intricacy. Of course, we are bound to resist the tertiary cast list and secondary gain revelries who want to swivel the market or establish a corner.
Some skeptics also allege that blockchain will make costs surge since the technology is expensive. But each citizen will have a proprietorship of their block valued based on their involvement. Thus upbeat patients will have an added valuable piece with higher assets, lower monopoly, and healthier life compensating for any potential increased costs.
Blockchain may still not be a perfect solution; however, it surpasses all the novel solutions with a high-risk benefit ratio that physicians apply each day in practice.
Blockchain will help restore real Value to Individuals
Personalized healthcare is inevitable. We live in an era when data machinery has made a wide assortment of information accessible to everyone. Concomitantly, the spectrum of consumer choice is sky-rocketing, and life expectancy is on the scramble.
Value-based healthcare is becoming the means of rewarding for supporting patients to improve their health, lessen the effects and occurrence of chronic disease, and live healthfuller lives in an evidence-based way.
Blockchain helps create a practice that recognizes the value of individual data, notably health information. Moreover, it is apt to retain personal data ownership—some advocate for the interoperability of the IT systems. But, the latter is not considering; without decentralization, even major legislative reform around HIPAA improvement would eventually fail. In short, Blockchain will unchain the individual data potential merely by blocking personal information piracy.
Healthcare is being disrupted by Technology, better be by Blockchain
Blockchain delivers much-needed sovereignty in the medical data field and also offers deliverance to diverse stakeholders. Some assert that blockchain is thorny to regulate, but ordinance may not invariably be for the virtue!
The technology continues to reshape patient safety, medical care, security, and unbiased clinical and non-clinical judgments in a Blockchain bound to empower patients and doctors other healthcare providers. In association with other technology domains, it is definitely the tool towards personalizing healthcare delivery, aiding proactive healthcare, and letting physicians deliver eminence care with full admission to health information.
The decentralized nature of the Blockchain eliminates intermediaries in healthcare, thus will play a central role in its triumph. It will be loved by sundry, hated by scarce, and embraced as the means of inevitability. That is why all-in-all "Blockchain opportunity" is knocking on the door, and those awake at home will eventually open the door.
#Technology #Healthcare #Blockchain #Medicine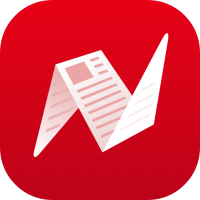 This is original content from NewsBreak's Creator Program. Join today to publish and share your own content.