Healthcare is in a deep conflict within itself. It merely suffers the consequence of tug-of-war between its business remedy at one end and the practice of medicine at the other.
Medicine and Healthcare at large have become the epitome of 21-st century socioeconomic and humanistic ordeal. And such a tribulation seems to be the offshoot of the left-wing populist oratory backed by unrealistic standards. These depict the kind of idealistic attitude that equates health with Healthcare. Henceforth, it automatically demonizes the business around medicine, especially those occupied and operated by a medical doctor.
It is not uncommonly encountered today, as millennials demanding more and better healthcare options. In contrast, enchanting universal healthcare coverage through government or corporation empowerment—current healthcare experiences result from the hypocritical epitomai, such as doctors profiting from patients' disease. At the same time, the same people support policies that empower entities, including governments, or providing healthcare coverage for everyone will have quality healthcare regardless of who and how they reimburse for those services. Latter is the grounds for significant conflict that is further fueled by rhetoric!
The typical rhetoric of the common around Healthcare
Rhetoric, or the actuating element in human interactions, is ubiquitous in human health and Healthcare. It is henceforth studied best within the context of a particular situation or industry. Medical rhetoric is an academic discipline about language and symbols in health and medicine. As a subcategory of rhetoric, medical rhetoric analyzes explicitly and assesses the delivery, structure, and objective to communicate messages in medicine- and health-related contexts. Significant emphasis issues include patient-physician communication, health literacy, a repetition that constructs understanding about the disease, and pharmaceutical advertising.
Rhetoric is often made up of parts cited as rhetorical tenets or concepts. Rhetorical concepts are merely perceived as an instrument of transaction. It utterly encouraged rhetoricians or the artists of oratory craft to disseminate messages nicely. It must communicate in a potentially persuasive way to leaders and audiences the words and importance intended by the rhetorician. Rhetorical precepts are a critical part of what makes an argument convincing. Rhetorical notions potentially enable rhetoricians to convey facts with more flamboyance. It is an artistic approach that would otherwise be perceived as unascertainable by the audience. Latter is particularly influential for topics that hold heavy fabrics, such as the complications that often follow intricate medical and health requisites.
Few Medical rhetoric tools:
Figures of Speech
Figures of speech refer to a metaphorical language that often communicates the technical meaning of a message irrespective of the literal meaning of the words making up the statue. The figure of speech helps through emphasis, renewal of attitude, or transparency. It can often describe complex, unfamiliar themes to readers and audiences in a way that makes them more affluent for the reader to comprehend.
Hyperbole
Hyperbole is a figure of speech frequently wielded by a patient. It primarily refers to when the patient talks to a doctor rather than by doctors addressing the patients. Where some figures of speech can assist in entrusting comprehension of medical and scientific communication, hyperbole or overstatement repeatedly conceals reality by exaggerating it, which can, in turn, have harmful outcomes. Headaches, for example, can occasionally be characterized by patients as feeling if their "head's going to explode." Hyperbole can make it hard for doctors to appreciate the actual seriousness, which may steer to misdiagnosis. Likewise, doctors and scientists must understand the malicious implications of hyperbole predisposition. And whether intentionally or unintentionally, the data obtained is skewed towards the preference of the agent.
Stasis
One of the most applicable phenomena of stature is interpreted inf a hypothetical dialogue between two political factions on health care reform. One may argue the moral urgency of health care reform. Yet, there is always another party contesting the economic feasibility of the health care reform. Until both parties concede on the topic at hand, whether it be the financial or moral considerations of health care reform, the controversy's outcome cannot occur. Therefore, once both sides have agreed on the issue at hand, they have attained rhetorical stasis. According to the topic at hand, first is central to any discussion between tolerant societies.
Metaphor and Healthcare Business analogy
Metaphors and analogy are essential in scientific communication- because they make green ideas acceptable to expert and non-expert audiences. For diseases that are challenging to comprehend, both large and microbiological scales often disseminate through metaphor and analogy. Further to clarify; When a public health campaign "wages war" on cancer or a microbiologist describes a virus as "attacking" a cell, these powerful phrases cultivate a war-like conceit for appreciating how disease operates.
Rhetorical Appeals
The rhetorical appeals often pertained to as convincing or ethical strategies are many rhetorical theories utilized to tempt audiences. Primarily introduced by Aristotle in On Rhetoric, the petitions focus on three manners to convince an audience: one by bidding on the character of the speaker (ethos), two, the emotions of the audience (pathos), or three, the logic/truth of the controversy itself (logos).
Ethos
Ethos merely refers to an appeal to the authority or credibility of the presenter. Latter is particularly vital in health and medicine communication. As Sarah Bigi explains in her article- The Persuasive Role of Ethos in doctor-patient Interactions, "physicians are anticipated to inform, advise, and persuade patients regarding their health problems."
To successfully persuade patients, doctors must regrettably rely on the rhetorical allures and the charm of patients in a way that they appear to care. If a doctor does not seem plausible, then the patient is less likely to obey their pedagogy or diagnosis, further leading to health complications.
Pathos
Pathos is a plea to the audience's enthusiasm. The speaker may use pathos in several ways; however, in terms of the rhetoric of health and medicine, two particular sentiments stand out: fear and hope.
When physicians appeal to fear, it does not perpetrate so lightly. Doctors have to determine if insinuating fear in their patients is the right tactic for persuading them to concede with the physician's treatment strategy. For instance- a patient with diabetes mellitus is likely to lose eyesight; if they do not alter how they treat their ailment, it is primarily up to the treating physician to determine when to halt advising their patient. And consequently instructing that "changing their routines will give them a better life." At that moment, they must also consider starting warning their patient- "if they don't quit their bad habits, they will eventually lose eyesight. "
Likewise; When physicians plead to hope, the doctor tries to persuade the patient by presenting a scenario of a positive future that's merely possible by the patient following the doctor's orders. Occasionally, Cognitive Behavioral Therapy can create a positive result in itself.
Logos
Logos is a practical plea, or it's a simulation. It describes evidence and figures that support the speaker's claims or theory. The latest is essential to health and medicine communications. The ration is that; patients want to know which treatments work better and the scientific data substantiating such therapies.
An appeal to logic enhances ethos because evidence makes the speaker look receptive and prepared for their audience. However, the data can be incoherent and thus distract the listener. So, the physician has to make sure to influence the interests to persuade their patients best.
In today's more than ever complex healthcare realm, doctors must decide on how many facts and figures are pertinent to satisfy an audience while depicting themselves as plausible rhetoricians and playing to the right subjective state of their patients.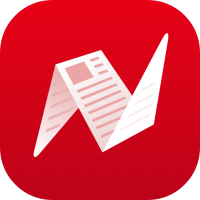 This is original content from NewsBreak's Creator Program. Join today to publish and share your own content.