Have you ever been to a hospital and got a rude shock with the medical bills?
The government has control over our healthcare system, and we have to deal with several of their mandates throughout the delivery of care and treatment.
But what is a government, and what is its role in healthcare?
It seems that we look up to the government for everything- whenever something needs to be done, we say the government will do it; whenever something goes wrong, we expect the government to step in!
We elect politicians and government officials to office, hoping they will hire the right kind of people to do the job they are meant to do. The people have to trust their decisions, but we can always vote them out of power in the next election if they fail. We keep our fingers crossed and believe whatever a third-party media tells us, hoping they won't translate or interpret the information to serve their purposes.
Once there is a scandal, we are dragged deep into discussions and irrelevant and counterproductive opinions. We have to pay for each step of the activities without any means of accountability or safety nets. That stands true for every country and government in the whole world. Some countries may have it better than others, but the situation is still the same. One primary reason for this debacle is that average mainstream constituents everywhere cannot truly contemplate the mission and position of a government system.
The Nature of Government
It may sound controversial, but every government is an organization and a business entity. The only thing that differs from country to country and state to state is the formation of the business entity. We can be dealing with a case of total dictatorship where all the decision-making and power rest on a single person. The constituents are helpless without any authority and can even lead to their slavery.
We can also have a socialist system or partnership government which is an election based relying on populist ideology with everyone sharing common respect towards the system. It requires highly structured maintenance and an authoritarian approach to preventing corruption and abuse of human rights.
The government can also be regarded as a corporate system mentioned in 28 U.S. Code § 3002, suggesting that the United States is a corporation. It is a system where the heads of government agencies are elected through the voting power of the Republic of people. The system exists with various accountability and loopholes created by the politicians, board of directors, the Senate, and Congress.
Right at their core, all of them are businesses funded by people for the people. They have been created to uphold the domestic and international interests of the communities that have voted them into power.
So can you task count on the government to deliver personalized healthcare even though they have been hired to cater to a completely different market?
Or do we prefer to extend the role of government into healthcare without bothering to implement safety measures to prevent bureaucratic loopholes and corruption?
Government is an entity with a mission that should take a very high-level position to serve the needs of people without restricting their options. The government's task should avoid any micromanagement of the day-to-day affairs of the citizens who have voted it to power.
The government can use a multitude of approaches to achieve its mission, but that should not compromise the interests of the people who formed it.
Until two decades back, any government that would use the populist approach would work well due to the limited information available and low expectations of the people. But today, we have limitless information which can be accessed with a click of a button or tap of your finger but has encountered challenges serving the individuals short of controlling thoughts and perception.
So how do you ensure that the government doesn't end up "overcontrolling" its constituents?
How do you prevent mass media from interpreting information and showing us what to think?
The answer to this lies in holding the government responsible for what it has been chosen to do!
We can relate to the words of Henry Ford, who said that"
"Any man who thinks he could be content and prosperous by allowing the government to take care of him should take a close look at the American Indians."
The Role of Government
Government is a business and corporate entity that must work for the people's interest and not the other way around. The citizens are always the priority and must be more powerful than the government. Any form of government should respect human and individual rights.
Healthcare is a personal relationship between the patient and the doctor or the patient and healthcare provider. It can never become a transaction between a corporation and patient or corporate and physician. Any government mandate should be aligned with these principles and focus on ensuring public safety rather than manipulating clinical judgment. The aim should be to macro manage, not micromanage!
To avoid the corporatism of the government, accountability, transparency, and voting power should be taken as virtues.
Trying to implement an optimal government-run healthcare coverage under the current corporate model will become costly and guaranteed to run into corruption and monopoly, giving rise to public dissatisfaction. But it is not possible to change the complete structure of the government!
It is okay for a government to behave like a legitimate business entity as long as it abides by the land law, serves a free market, maintains opportunity, and respects individual rights to eliminate corporatism.
So is it easier to make the best of what we have or try to imitate what others have tried and failed?
#Government #Healthcare #Healthcarepolicy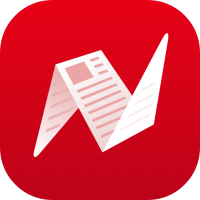 This is original content from NewsBreak's Creator Program. Join today to publish and share your own content.