Stigmatizing trends of current Healthcare Policies
Not too long ago during the Trump administration, the Washington Post touched on a controversial subject on the transgender issue in America. The Director of the CDC (Center for Disease Control) prompted a Trump administration proposal that looked to define a person's sex at birth. The directive goes against what many believe is the fundamental right by people to choose their gender identity and sexual orientation later on in their life.
Many experts believe that the move, if implemented, can increase the stigma around transgender people. The Director, for one, said stigmatizing individuals and illness is not in public health's interest when asked if the move will jeopardize the initiatives to treat HIV, especially for transgender women.
Does The Move Sync in With Science?
Scientists are not in favor of the proposal. It contradicts the principles of biology, which states that many persons take birth with genitalia and sex chromosomes that cannot be defined as male and female according to standard social norms.
You can put it in a simple sentence, "we are lost in translation and as a result is lost in detail!"
We are how we prefer ourselves to be, so how we label ourselves for others should not be of importance. If we only strengthen social norms without respecting individual needs, it will create more emotional and psychological malice, urging patients to take drastic action for change.
"Identity is a given trait which is not connected to personal preference. The clash between who we are and how we label ourselves for others will give birth to 'identity crisis.'"
Many individuals live with this identity crisis which can extend well into adult life, making one unsure about their gender or sexual orientation.
The Controversy around Gender and Sexual Orientation
The subject of gender and sexual orientation has been ridden with controversy since the inception of humans. But it has become much more prominent as a sociopolitical subject in our era, giving rise to many questions. We are witnessing transgender and gay rights movements worldwide, and people are more eager to claim their rights based on their identities.
Even conservative countries like India are decriminalizing same-sex relationships and accepting sexual orientations which don't fall under traditional accepted social norms. Yet, a shroud of controversy always encompasses the subject of gender and sexual orientation. We create that to some part.
To understand the basis of the controversy, we need to define the term transgender and apply it within its context. We also need to differentiate it from other self-imposed identities such as homosexuality, transvestism, bisexuality- all of which can be given the broader term of sexual preference.
One of the major issues with today's approach is that we tend to use the terms interchangeably without knowing their actual meaning. Some of it has to do with the casual mislabeling by the general population and misuse by subjects who had undergone a sex change in one form or the other. Few can change their mindset and cling back to their "original gender label."
Addressing gender and sexual orientation issues through a well-structured social, political and legal framework needs to consider several aspects.
Suppose we have to implement and honor transgender rights. In that case, we need to consider the motive of the life-changing decision of the person through religious, spiritual, psychological, hereditary, social, familial, environmental, and criminal aspects. We have to differentiate between sex, gender, sexual orientation, and sexual preference- all of which have been used interchangeably innumerable times by ordinary folks. For instance, "testicular feminization" syndrome is when a person is born female-looking while carrying a Male chromosome.
On the other extreme, we can ask- what makes a male a male? Why can't a man wear skirts and apply makeup without being labeled a female transgender person?
How we label, define, categorize and profile certain traits can bring more problems than providing the solution.
There is a Simpler Way!
It can't be denied that every individual has the right to do anything they want with their body. It is the most significant determinant of whether there is already a stigma or creating a stigma.
Humans have always loved to create stigmas and complicate simple issues just by continuing the vicious circle of labeling, categorizing, introducing more rules, more labels, more stigma.
Humanity puts the individual first. We are born as an individual and then given a gender identity generally based on our sexual anatomy. But that doesn't mean that personal choice, preference, and options have to be compromised or restricted based on social clichés, rhetoric, and rules set by few in the past and present- they may not be relevant with the current individual lifestyle.
Every person has the right to choose their sex, gender identity, sexual orientation, and preference in any combination without any prejudice. It should not be an issue as long as their decisions and actions are not causing inconveniences to fellow citizens or jeopardizing the liberty and rights of others.
Gender identity, sexual identity, sexual orientation, and transgender are biological and social factors affecting our healthcare system. But we can seek a way out by establishing healthcare without borders which sets the tone for medical choice and freedom. Its focus is only on individual patients and physicians; thus, it can ensure personalized care in place of population-based medicine, which works for most of the population but leaves out the minority and individuals.
#gender #Genderidentity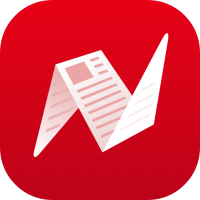 This is original content from NewsBreak's Creator Program. Join today to publish and share your own content.