What is knowledge?
It is facts, information, and skills acquired by a person through experience or education. Knowledge is the theoretical or practical understanding of a subject.
The aforementioned is the literal explanation and definition of what we use every day to live a better life and share our experiences with others at some point in time and place in our lifetime. The knowledge and expertise we gain throughout our lives are valuable, and their value is based on many things, including supply and demand, necessity, importance, quality, and safety. Even marketing and convincing others that what we are offering is more valuable than those of our competitors determine the value. In reality, at least from a theoretical perspective, the depth and scope of our knowledge determine the value of what we offer.
But is this the rule we always follow today?
There is no doubt that we live in a very competitive era where everyone in the healthcare arena wants to earn more for doing relatively more minor work. Or try to improve their survival rate in the business by reducing competition. This has been the trend across all specialties and disciplines, including the medical profession,
The war over the turf has been getting feistier and uglier over the decades: Nurse Anesthetists vs. anesthesiologists, plastic surgeons vs. cosmetic surgeons, primary care physicians vs. nurse practitioners, orthopedic surgeons vs. neurosurgeons.
There is a real problem with the medical system today. It is probably not unique to medicine, but no doubt it is much less common in other professions. For example, when someone graduates choose a field they are interested in, pursue it through an internship to become an expert in that field. If a software engineer wants to pursue front-end development, back-end development, full-stack, security, or architecture, they will do that based on their comfort level. But it is not the same with medicine today.
It is not enough to know and talent for that specific specialty for the physician to pursue a particular specialty. Still, one needs to have a significant network of relationships or political influence to follow it. Once they get into that field, the possessiveness of that nature continues to the next level. Those who had to work to get to that position, not necessarily with the knowledge they become the gatekeeper for that subspecialty.
I believe this has nothing to do with a person's knowledge. Regardless of what paperwork you have and how many years you have spent learning some skills, obscure skill sets can be brought in from other backgrounds to improvise and deliver good service.
I think nurse practitioners can be instrumental and very productive even without a physician's supervision. Their practice scope is limited to the skill set that has been credentialed to that they can. Again, this is another example of profiling to legitimize who can or cannot do a procedure.
There are many settings for the skills included in a given professional discipline, but holding the proper title in that discipline doesn't necessarily mean the person is the best at all the skills bundled in that subspecialty. Someone from a different domain may be able to do one or more of those skills from another discipline much better.
It is not as important what title we hold as it is what we can deliver. If a nurse practitioner can diagnose and treat upper respiratory tract infection without physician monitoring, that should be just fine.
I believe it isn't sincere even to assume just because we are closely monitoring a nurse practitioner, the quality of care will be much better. In reality, physicians are rarely aware of what nurse practitioners are performing in the exam room. And what the supervising physician is left with is the legal responsibility.
We need to get out of the habit of profiling and categorizing our profession. We need to start looking into how one single person can excel in one or more skills regardless of their background, based on their authentic experience on that specific skill.
We need to personalize medicine on all levels without prejudice and financial interest. We need to unify everyone at every skill level and talent without making them dependent on one another.
We must emphasize the quality of care based on individual capabilities and the needs between the healthcare provider and the patient.
#Medicalprofession #healthcare #nursepractitioner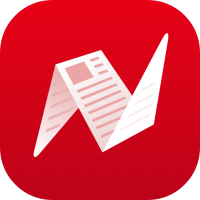 This is original content from NewsBreak's Creator Program. Join today to publish and share your own content.