The commencement of unclaimed Domain
Today Data science is more about business enterprise strategy than a tactical service plan. It is merely designed to serve logistics of fiscal profit within an industry. I clearly recall when in 2011, Forbes said, "every company is a software company." As of 2019, that nonetheless stands recognized. Software Applications have become critically crucial to enterprises. Monitoring performances have shifted from tactical resolution to the fulfillment of strategic needs. Today, a great application program execution is equated to a great client experience. Nevertheless, if we don't honor users by ensuring their maximum accomplishment, the client experience will have no choice but to suffer.
This is applicable across the board for every industry. Today, Research reports are on datasets that are perpetually changing, thus affecting their analytical derivatives. The result is we no longer see data as yielding answers, but as an overly plausible way to swaddle around the retort, corporates are searching for.
The uninterrupted development of the programs and other operating systems used by computer software has led to the nascence of a variety of solutions such as software as a service (SaaS) and has historically served an important purpose in the conception of business models which have been able to persuade strategic reform pointing to commercialization of health information, hence showing prodigious neglect to the application of its tactical implication.
Gazing backward at the History
Looking in history, major innovations like dot com and Microsoft Windows were solutions intended to function as a comprehensive answer to an immediate problem for a shorter period at a much smaller order of magnitude than what we realize today. Such tactical solutions required limited ordinance and covered a smaller but precise scope of utility. Introduction of Windows User Interface (UI) and modernization of User Experience (UX) introduced by Microsoft in the early 90 s unleashed the software technology potential to the layperson. This truly marked the beginning of the market adoption of a tool that made industries immensely efficient and extremely competitive.
The nascence of Cyberspace was the footstep towards resolving the boundaries of information dispersion and accession to free data. User Interface, dot com, and access to the World Wide Web (WWW) created a perfect niche for SAAS systems to develop. The technological revolution gave a new competitive edge for the millennial. Thus, to ameliorate accessibility and create cyber traffic for businesses search engines were borne which created more incentives to the businesses to explore cyber presence as "online stores."
The paradigm of Social media was relatively successful to make virtual communities and networks through interests, traits, and lifestyles which in turn served as an excellent instrument for strategic market analysis and penetration.
Mobile innovations like smartphones revolutionized the logistics of the portability, access, exchange, and utility of information technology. For data to be shared across the Internet, a set of functions and procedures were designed for applications that could easily access the features or data of an operating system, application, or other services. Over time, as corporate centralized data silos (Big data) were grown into gigantic magnitudes, the concept of Artificial intelligence, machine learning, and evolution of computer systems was introduced to the market to execute tasks that commonly required human intelligence like visual perception, speech recognition, decision-making, and translation between languages.
It is imperative to recognize that every purpose of information technology, from basic software to social media and SAAS systems to machine learning, is fueled and propagated by the big data industry. Therefore, Data mining was turned into trillions of dollars market dominated by giant corporations.
Over time, advances in software technology, including limited interoperability, the disparity of user experience for the layperson, have resulted in data monopoly. It has created an immensly complex environment for an average person and riddled with the non-transparent nature of the internal application system (also referred to as backend function). The latter also pertains to storing and manipulating data. Holders of the central big data banks hold the upper hands not just financially but also politically and socially.
Follow me for the next Topic on "Data Science, Medicine; Tactics vs. Strategy" : Software Technology revolution and change in Strategy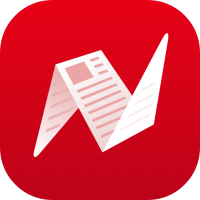 This is original content from NewsBreak's Creator Program. Join today to publish and share your own content.