Abortion is a Personal discretion impeded by sociopolitical stigma
An individual is the most basic ingredient of every society. In every civilization individual citizens independently contribute to their community and vice versa beginning with the framework of the close family.
Abortion is one of those decisions made based on the value and definition of life within the contextual relationship of that pregnant individual and within her perimeter of the instantaneous community. The major problem with the notion of Abortion is not whether the fetus is a person or if it is at which trimester is considered human, but is about the loss of human values due to overemphasized principles dictated by the "cookie-cutter approach" with prejudice over individual values, mother's right, father's right and that the smaller residing community standard policies carry the least conflict.
At the beginning of this article, I briefly touched on the importance of community in evaluating human life and abortion. And I also elaborated on the significance of diversity of and influence on the way call situations of the community can have disagreements on the subject of this topic, meaning the larger and diverse the community, the more chances of facing disagreement, hence igniting a political transformation of the otherwise personal issue such as abortion. More politics do not mean in hasty solution. Ideally, smaller communities make superior and more structured systems. That is why is important to keep the issue as delicate as abortion out of the political arena.
The United States of America consists of 50 states with over 300 million populations (as of 2018), is by far the most diverse community in the world. The idea that we can implement one policy for such a tantalizing issue as abortion across the whole nation is unrealistic. Furthermore, is the prerequisite to absolutism. The participation of the federal government in the issue of abortion an impetus for more radical backfires by citizens and long-term policy failure. Social issues such as abortions are better dealt with in the instant community and their respective medians.
The federal government must recognize the diversity of the voters and make sure state governments do the same. Federal, state, and local administrations must collectively guarantee individual sovereignty and enforce honoring golden rule through honesty, respect, sincerity, and responsibility to self and others.
Humanity is Beyond Words, Politics, and Rhetoric.
Humanity is about reality with all the negatives and positives. The Fine line between being considered murderer and victim of double homicide or legatee of rights is buried among us all.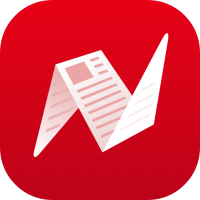 This is original content from NewsBreak's Creator Program. Join today to publish and share your own content.