Abortion and Stigma around its discourse!
The Vicious Circle of Political Expression, Finger-Pointing, and name-Calling
Abortion is a personal mission fine-tuned by family, social, environmental, and political visions. But politicizing a matter so peculiar is the precondition to conflict destined to serve the interest of the government itinerary.
Politics endorse apartheid, fueling the Feminist movement taking the individual right out of its perspective and turning it into oppression. Abortion is neither about sex or gender identity, and nor about the devaluation of motherhood. Hence, it has been merely turned into ordeals that sabotage what humanity stands for, unrelated to the sexual role, and individuality.
The notion of Abortion and pregnancy is multifaceted encompassed by the value of life in part driven by family dynamics, support, and opinion. Even though the father is not the bearer of the pregnancy, yet attachment to the baby is existent.
Abortion as a Social Taboo
As communities grow so do cultural norms and values, and they, in turn, will open the door for the emergence of new boundaries, clichés, and taboos. Anathemas are the limiting part of a friendly life and work in opposition to the unique individual standard.
Abortion among challenges in human life has suffered greatly by counterproductive censures, using daunting words, such as "sin" and "Retrograde" denouncing its value as the weapon in the hands of the extremists. In view of that, the word abortion within the mainstream has become the unspoken world within a million words. Having said that cultures that condemn abortion have not fulfilled their social commitments to the newborn if they have not implemented a non-bureaucratic process in place as the means to support the mother and or baby, because regarding fetuses alive before birth merits continuance of the value after natal.
Abortion in the Context of Religion
Among religions, one is able to find a spectrum of practices ranging from "prohibiting contraception", to those which tolerate abortion exclusively for medical reasons. While most sharing comparable spiritual philosophies about existence and death.
In major religions, the fetus is considered a living soul but with the innovation of imaging technology some people have proposed that the first sign of the fetal heartbeat on ultrasound is considered as the start of life. At the other spectrum in some cultures, fetal cannibalism has also been reported.
Follow me for the next part!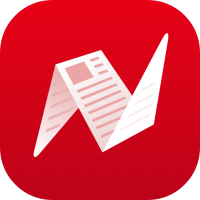 This is original content from NewsBreak's Creator Program. Join today to publish and share your own content.