Diversity and Abortion
"Some rhetorically champion diversity for its inclination to make a nation secure. Even though I can't dissent with the spoken sentiment, nevertheless I perceive the underlying "Human diversity" somewhat apparent if inspected through an "individual's eyepiece," moreover not over a keyhole about the person's assigned profile; functioning as race or ethnicity "
Diversity is the miscellany of a person, irrespective of his or her affiliation with the profile or artificial traits and ideas. Humanity is as diverse as its basic elements, i.e. -one person- nothing more nothing less. The significance of fetal life is as trivial as the human landscape tolerates by reckoning individual elements comparable to fetal heartbeat or religious conviction. On the other end of the spectrum social, psychological, economic impact on the mother and father needs to be considered. That includes factors such as rape and teenage pregnancies that need to be respected within their identifiable merits.
But, the main questions will always be:
What are we trying to prove and whom are we trying to persuade? -Is it about what we have confidence in or how we want others to believe us?
It may be that motivations are more than just a choice! Indeed, it may be as vibrant as making abortion a health concern as under present-day healthcare crunch, as imposing others to pay for abortion may inspire more discontent and frenzy surrounded by the hostility merely for the reason that our country is so diverse, the mainstream of the citizens do not share most of the same values, which takes us to my prior statement about keeping the communities small for the diversity to function best!
"As the means for travel became affordable and handy, so grow community diversity. The "Social Glue" of shared social attributes and values hence, starts losing strength. Consequently, Durkheim's philosophy of collective solidarity starts falling apart"
Follow me for the next part!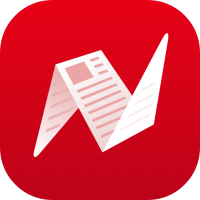 This is original content from NewsBreak's Creator Program. Join today to publish and share your own content.