It seems that indiscriminate Market drifts are forfeiting Independent Physicians Practices
Those of us who have been following the independent medical practice state of affairs for the past decade, I am sure, have also been worried about their survival amidst the merit-based physician reimbursement model. If so, they should probably start worrying more, as the quota of independent physicians and private medical practices has dropped further below 50% for the first time, according to a study published by American Medical Association (AMA). According to the agency, physicians are less often working in privately-owned practices. Instead, they are seeking employment in more extensive settings such as hospitals. American medical association reports that only 49.1% of its 3,500 national survey respondents worked in private practice as of fall 2020, dropping from the 54% reported in 2018. This change is the most significant shift the AMA has observed since 2012. It's also the first time the proportion has ever dropped below 50%. The results seem to be the acceleration of the existing physician drift since 2012 and possibly enhanced by the COVID-19 pandemic so that even some physicians are leaving medical practice altogether. For every physician, medicine is a rewarding experience, but only if they can spend as much time as possible with their patients. But due to the increasing administrative burdens to achieve high performance, private practices will require to allocate over 10% of their time to administrative tasks only to keep competitive swiftness with the large organizations such as hospitals, health systems, and other physician employers. In other words, they lack the tools to stay in the game.
The Healthcare Trends of 2021
In recent years the landscape for private independent medical practices has shifted to an unbearable level for physicians. Although every healthcare debate is around easing the burden on medical procedures and extending public healthcare coverage options to citizens, politics also will prevail throughout 2021. There will be a particular emphasis on programs that have bipartisan support, including payment policies that further move away from fee-for-service reimbursement and toward models that drive lower-cost and higher-quality outcomes.
It is most likely that whatever passes the liberal-controlled congress and senate will entail policies that will uphold more mandates and lots of economic-based approaches to a healthcare problem.
Value-based reimbursement is moving forward without high-level evidence supporting its effectiveness in improving health care quality. Nonetheless, it seems un-surprisingly convincing enough for the Biden administration to move forward with value-based care, hoping to improve medical quality and reduce costs. Even if it does what it is labeled to do, the biggest downside is that it will place an unnecessary burden on already exhausted physicians.
The shortage of certain health products amid the COVID-19 pandemic sparked the nation's attention to how dependent the globalist molded countries rely on overseas markets for critical supplies, drugs, and equipment. That is why many justify manufacturers to produce medical products domestically, which is easier said than done. Achieving this vision requires decentralizing resources, empowering small businesses versus large corporations, and implementing transparency initiatives, requiring corporations to share vital information with the government, including supply sources, centers of manufacturing, redundancy and contingency protocols, and more.
The concept of bringing production home, nonetheless takeover of the global market by large corporations and creating interconnectedness between them will resist happening because fundamental policies are lacking to remove the healthcare market corporate monopoly.
In 2020 COVID-19 pandemic exposed the inadequate nature of public health data systems and technologies, as it still relies on technology from the last century, including manual data entry and fax forms. By 2021, there will be a discussion over the government's access to reliable public health data using syndromic surveillance via modern systems. However, that still calls for a system that is affordable for independent physicians. Its usability matches that of the clinicians and not bounds the physicians to a set of algorithms.
Until the COVID-19 pandemic, telehealth remained underutilized in most markets, primarily due to policies that limited reimbursement for telehealth services to rural clinics and those in two-sided risk models. But the pandemic turned the table. It will be vital to know which virtual visits are most appropriate and the safe and reliable criteria in the year ahead.
There will probably be a need to tying virtual visits to in-person seamlessly to help reduce leakage and maintain ancillary services, follow-up appointments, and prescription levels. Then again, today, we can find hundreds of independent telehealth organizations in the market, some of which are evolving to cover the necessities of the in-person visit. Two thousand twenty-one medical practices are likely to change their measurement of critical metrics regarding what and how often it is being measured. That also requires physicians to adapt to such changes, which hinder them further. Medical practices are not the only ones suffering. The American Dental Association reported that 72.7% of Connecticut dentists had lower patient volumes since the pandemic.
Follow me for the next part of this series!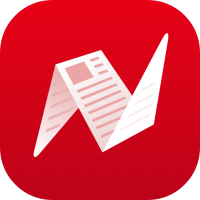 This is original content from NewsBreak's Creator Program. Join today to publish and share your own content.