Telehealth opens the door to new avenues, thus closes another
Telehealth is opening many doors, but not all of those are exclusive to patients' welfare. The COVID-19 coronavirus pandemic has changed the mode of interaction between people. Such an embrace of remote-video technology has broadened clinical interactions. It has brought about some changes that may be permanent, from the way healthcare is utilized to the government's reimbursement policies.
Even clinicians who formerly didn't offer telehealth services remain scrambling to implement the technology in some form. That is equally a way to maintain patient-care standards and as a means of making up for revenue lost through avenues such as elective surgeries, which have been placed on hold during the pandemic. Telehealth is rumbling in vogue. In comparison, this care delivery model was never intended to have an equal footing with in-person clinical encounters. This response to patients' demands will potentially spur regulatory interactions that will change how independent physicians will practice but not necessarily in a positive direction: more regulation, more burden, and more frustration. As Telehealth is crossing geographic boundaries, so are the legal breaches amidst healthcare socioeconomic globalization. Restrictions are being loosened for physicians delivering medical care across geopolitical lines with the intent to provide care to those in need. Two facets of telemedicine practice can potentially lead to an increased prospect of crossing the borderline, thus detrimental desecrations. The flexibility of service distribution can potentially have frequent and casual interactions and behaviors. The assumption that protects and makes the relationship immune to boundary crossings and violations is faulty.
Advancing Telehealth is currently shaping international law and so ensures the way physicians will practice in the future. However, it will probably do that in terms of globalist terms.
On paper, Telehealth is the faultless answer to save costs, ensuring better access to healthcare for all. However, New findings by the Center for Medicare Services (CMS) reveal the relatively low adoption rate of Telehealth services which can provide value-based amenity without growing the cost.
If it were not because of the coronavirus pandemic and governments released slack to the tech industries, we would still be struggling to implement telehealth systems in medical practices. That means it would only take economic incentives to promote telehealth platforms.
Telehealth is a significant contributor to value-based care and will be a valuable instrument for resourceful care delivery for years. However, we need to keep in mind in addition account for the tests that come with any technology-based treatment such as Telehealth. The new avenues reset boundaries at what cost and by whom? The technology used in medicine has advanced by leaps and bounds in technology. Still, One of the main reasons is the gap between healthcare professionals and the technology manufacturer. We must agree; Telehealth comes with limited utilities and often insufficient utility validation.
Regarding proper validation of the appropriate utility of Telehealth, it is not a hidden fact that almost all innovations are motivated by the interests of angel investors, venture capital, private equity, entrepreneurs, or a combination of all. The very nature of the business model makes the end products or deliverables vulnerable to premature rollout and bias.
Medicare allows Telehealth services for opioid rehabilitation, psychiatry, and rural areas. Psychiatry is the most common field for adopting Telehealth services, and 85.4% of people using it had a mental health diagnosis. Their use is valid as current systems cannot be used or are validated only for specific cases.
Inventions of the Telehealth system have been marketed to businesses and customers to replace direct onsite clinical visits. That fuels a misunderstanding but can have significantly treacherous upshots for physicians as well as the patients.
Telehealth services at their current standing can never be a general auxiliary to clinical visits, required in many cases. Upholding the telehealth applicability encourages managed care organizations to keep patients at home, reducing clinical or hospital visits. It makes perfect sense to maximize public health benefits and reduce costs by cutting down the number of hospital or clinic visits. But there is a delicate line flanked by keeping patients at home by entirely offering virtual care, thus confining patients at home; their medical glitches can be achieved over Telehealth.
The utility of the Telehealth scheme will set new parameters on the standard of care, making the resources available to everyone. However, the availability of resources will be limited by the technology landscape of the given Telehealth system. But what is unclear today is that we will see the line is drawn, by whom and whose terms.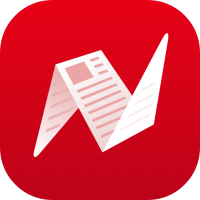 This is original content from NewsBreak's Creator Program. Join today to publish and share your own content.