In addition to benefits, Telehealth also brings new challenges
Implementing telemedicine has always faced its challenges. But today, such intricacies have multiplied. Post-pandemic implications of Telehealth have added pieces to the already existing puzzles, including but not limited to regulatory and privacy issues. When we are still struggling to maintain individual information sovereignty, more and more industries (most being non-medical) are trying to tap into telehealth data and information.
The number of telehealth regulatory shifts has occurred in reaction to COVID-19 — some of the resources and challenges inherent in successfully harnessing the unexpected expanded role recently given to Telehealth.
Recently the need to incentivize Telehealth, some private payers and Medicaid programs declared payment equality for Telehealth for the duration of the pandemic. That was one of the most significant moves related to the COVID-19 pandemic when payment parity between Telehealth and in-clinic care was previously lacking. Low reimbursement for Telehealth was viewed as a critical disincentive. So, it would be impossible for clinicians to afford to furnish the remote medical service without compensation. Today, the concept of pay equity is arising to avoid perversely incentivizing the use of telehealth encounters. With particular stress on the Health Insurance Portability and Accountability Act of 1996 (HIPAA), patient privacy regulations are anticipated to be a likely obstacle to the broader adoption of Telehealth. Indeed, it is a complex task for the average physician to sign a business agreement with a telehealth company that will genuinely ensure patient information security and proactively prevent its abuse. But, in reaction to the pandemic, the Office for Civil Rights at the Department of Health and Human Services issued a report waving the sanction imposition enforcement for HIPAA violations that occur during in good faith Telehealth delivery during the COVID-19 emergency. That authorizes clinicians and healthcare entities to wield platforms that are not HIPAA compliant, such as Facetime and other commonly used channels, a controversial move that can carry many backlashes in years to come. That includes continuous and lifetime access to vital patient information by non-medical entities.
It is important to remember that Telehealth will never replace actual in-person clinic visits. It was fundamentally mistaken to "shut down private clinics only to save people from the pandemic." Preserving independent medical practices is fundamental in any scenario, Specially during a pandemic. Current rulings are the replica of the Dust Bowl Phenomenon. Telehealth, just like any other subject or opportunity, is subjected to limitations and monopoly. It, too, follows the preordained geographic rules that govern medical licensing.
Previously, some states in the united states, such as Ohio, New Mexico, and Texas, have formed special telehealth authorizations. Other states, such as Tennessee, Arizona, and Vermont, too, have entered into the interstate Medical Licensing treaty. That allows out-of-state physicians to practice in their dominions via Telehealth. Although such laws establish a slacker environment, additional mechanisms are bringing thought to curb telehealth practice and increase oversight on physicians. That is just another trojan horse in the modern understanding, further jeopardizing individual liberty. For instance, recorded calls could be used to audit and monitor the insurance and finance industries' provisions with an excuse to guarantee patient privacy and confidentiality. But such monitoring and audit processes do not seem to have well-defined privacy and rational data safeguarding.
Please follow me for the "Part 3"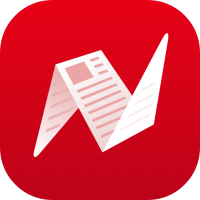 This is original content from NewsBreak's Creator Program. Join today to publish and share your own content.