Telehealth brings new benefits to Healthcare
Before the COVID-19 pandemic, the concept of the remote patient encounter was a matter of a business decision. Major insurance companies, including those of the government-run programs, were very stringent about appropriating telehealth reimbursement. Before the pandemic, regulations were more rigid, and the medical community very stagnant in accommodating a remote patient visit to their practices unless there would be a clear financial incentive.
Now, one year after the Coronavirus pandemic and billions of dollars of economic setback, healthcare administrations around the world are ironically promoting Remote patient encounters. It seems like a Déjà vu or history is repeating itself. In other words, Telehealth would stay a controversial issue if it wasn't for the pandemic. But to the irony, again, the momentum that the administrations are moving Telehealth to the market opens another argument. That is when Telehealth will fund its legitimate position in the healthcare market, how and at what expense to the patients and medical community.
Indeed, at some point, from the controversial issues about a decade ago to full-fledged telemedicine today, we need to find that comfort zone accommodating the proper telehealth practice in the medical arena.
Telehealth points to the utility of digital information and communication technologies so that the medical communities can provide healthcare services from remote locations. The customary rhetorical around Telehealth is around making medical services accessible to people who live in rural or deserted neighborhoods, make services more readily available or convenient for people with limited mobility, time, or transportation options. Telehealth is also devised to provide access to medical specialists, improve communication and coordination of care and bolster self-medical care.
Telehealth facilitates public health alleviation methods by increasing social distancing. It cuts the load on the healthcare system by dampening the surge of patient demand on facilities and diminishing resources. It helps maintain continuity of care. Remote admission using Telehealth can also enable preserving the patient-doctor relationship when an in-person visit is not practical.
Telehealth services are cast-off to screen patients who may have symptoms of COVID-19, refer as appropriate, and provide low-risk urgent care for non-COVID-19 conditions. It is designed to identify those persons who may need additional medical consultation or assessment. Access to medical services and specialists, including mental and behavioral health, for chronic health conditions and medication management, is further encouraged by Telehealth and provides coaching guidance and support for patients with chronic health conditions. Telehealth accommodates patient engagement in case of management for patients who have difficulty accessing care.
Using remote Telehealth, encounter medical professionals provide education and training through peer-to-peer professional medical consultation.
Telehealth as a business model is veering the paradigm by expanding consumer-based care. It facilitates clinical workflow, serves as the line for faster prioritization of care delivery. It Increases practice revenue, cuts overhead, and reduces costs.
Please follow me for the "Part 2"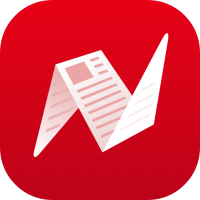 This is original content from NewsBreak's Creator Program. Join today to publish and share your own content.