"Today way too often- we witness the like-minded personalities bolstering each other's lights, which is quintessential to what we define today as "group polarization." Or — Ironically — so "it must be good for me too if it is right for them!"
As individuals, we all possess an opinion, thus repeatedly amongst a group of people, we may change those views to conform in or be accepted by them and perceive appreciatively. As non-natives, new group members tend to encourage a more radical stance than the rest of the group held by default. The latter can force the entire assemblage in the direction of the more extreme vantage point or the unsurpassed attitude compared with the group leader's opinions.
At times we may also engage in a conversation with encouraging input for both sides of the argument before switching opinion to the favoring of aside, making available more information in its quarrels. It is particularly valid when we are insecure about what we believe. Group polarization occurs when members of a deliberating faction stir towards a more radical point in whatever direction is indicated by the members' pre deliberation tendency. Then a shifting behavior pursues among members within the group. Group polarization is a prerequisite to Groupthink. A low group decision can ensue because some of its members within the pack decline to reflect their personal opinions. It is in response to the idea that some may confront their personal views in that assembly.
People generally desire to be unique and have opinions that differ from others, leading to more extreme views on a particular subject, taking a clasp, which can have dangerous consequences for society.
Like-minded Personalities relish Reinforcing each other's Lights
In general, human beings tend to make more dramatic reactions than the inclination they otherwise would sofas individuals. Furthermore, if individuals' initial tendencies are to be risky and more significant caution if individuals' initial preferences are to be cautious, they tend to be more extreme and dangerous. The phenomenon also holds that a group's attitude toward a situation may change because the individuals' initial attitudes have strengthened and heightened after group dialogue, a phenomenon known as attitude polarization. That is why some believe being with like-minded people is risky.
It is speculated that being with like-minded people and embracing group thought halts Creativity. The creative abrasion associated with a diverse community of people is related to various perspectives, interests, and backgrounds where all are kneading to become competitive.
Groupthink and group polarization make it easier for one to make abrupt decisions. Merely, because everybody agrees, however not necessarily make the right choices. Resilience is a phenomenon that describes a status where both an individual and the group he or she belongs to need to be stress-tested. Within, there are folk who challenge each other's ideas, and that won't happen if you're all like-minded. Such phenomena refresh to as resilience, something which gradually fades away within a group polarization. Once individuals fall into the group polarization trap, they will be Out of touch with reality, both as individuals and groups.
A group and individuals within a group that we polarize will fail to grow and progress. Because the group is the virtual world the individual lives in, hence hold a narrow outlook and rigid beliefs of their faction. That mainly happens when you're regularly grooving those same opinions, and everybody is agreeing and reinforcing each other.
If you enjoyed reading this piece, please follow me for the (Part 2) as well !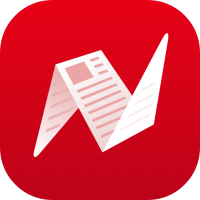 This is original content from NewsBreak's Creator Program. Join today to publish and share your own content.