Here's a snapshot of how the greater Los Angeles-Long Beach area is faring economically. Schools returning to in-person instruction, along with gains in professional and business services, gave a jobs boost during August.
Local governments led the way in job gains.
Job Growth August 2021
During August 2021, government jobs grew by 37,100 jobs. The figure included local government and specifically in educational services since schools went in-person.
There were declines in state government jobs with a 1,500 job decrease and a drop in 400 federal government jobs in Los Angeles-Long Beach during August reduced the overall increase.
The figures came from California's Employment Development Department's labor market report.
Other industries that saw gains include:
Information, growing by 5,900 jobs
The gains specifically came from motion picture and sound recording (up by 6,000) with another 600 jobs in broadcasting.
The EDD reports that the Information has recovered 22 percent of jobs lost since the pre-pandemic height in February 2020.
Professional and business services added 4,600 jobs.
This wide-ranging segment of the economy includes administrative, support and waste services (up 2,900) while professional, scientific and technical services jumped up by 2,800 jobs.
In business services, losses in management and enterprise management brought down the totals.
Additional Gains
Other industries to see a jobs uptick included:
Educational and health services (up 3,000)
Construction (up 2,500 jobs)
Manufacturing (up 1,800)
The industry with a loss was financial which includes rentals and leasing. It experienced a loss of 700 jobs.
Leisure and hospitality made big gains during the past year. From August 2020 to August 2021, there were 108,800 job gains as theme parks re-opened and added capacity, along with hotels and restaurants.
During the past year, manufacturing in Los Angeles dropped a total of 1,100 jobs.
Los Angeles County Unemployment
The unemployment rate in August 2021 was 10.1 percent, down slightly from 10.4 percent in July.
In August 2020, unemployment stood at 17.2 percent.
The civilian employment increased by 4,000 to 4,582,000 in August
2021, while unemployment decreased by 13,000 to 517,000 over the month.
Southern California Counties Unemployment August 2021
Orange County was 6 percent, down from 6.3 percent in July
Riverside County was 7.6 percent
San Bernardino County was 7.6 percent
San Diego County was 6.6 percent
Ventura County was a strong 6.2 percent unemployment.
California's unemployment rate was 7.5 percent in August 2021, compared to 12.3 percent a year earlier, during the Covid-19 pandemic.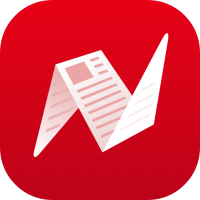 This is original content from NewsBreak's Creator Program. Join today to publish and share your own content.