Content creators like Chris Lynch offer a unique take on their world:
Orange chairs along an outdoor patio in Milwaukee
Orange panes on a high-rise in the city
Orange T-shirt in the foreground of a shot at Rock Cut State Park in Loves Park, IL
Orange is prevalent in the photos on Unsplash for content creator Chris Lynch, but the Milwaukee photographer and podcaster isn't tied to any specific color scheme in his photos. He likes to make scenes pop—and connect with audiences of all types.
I interviewed him recently on his photography and overall content insights.
Don Simkovich: Is orange significant for you?
Chris Lynch: Orange doesn't really mean much to me. However, whenever I'm out shooting, I look for things that stand out.
In the summertime, everyone is wearing bright colors which really makes anyone pop for photos when the sun is starting to set during the summer. That's when this photo at the lake was taken.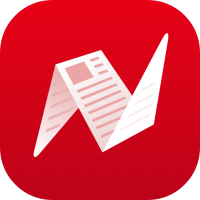 This question is actually real funny because this time last year I bought this amazing orange bomber that looks sick. However, I'm the photographer which is cool — and it sucks.
It's cool because you get to be in control and capture these crazy moments. It sucks because hardly ever are you hanging out with other photographers, so no one is ever there to capture photos of you.
The more pop you can make an image the more eye catching it becomes.
Don Simkovich: Is that what creating content is for you, for us as creators? Different types of media to pop or generate attention?
Chris Lynch: Yeah, I'd say so. For me great photos inspire me to create. Whenever I take good photo, it inspires me to keep going, in whatever creative endeavor I'm on.
Photography is just one of the ways I create.
In 8th grade, I discovered people online creating videos. I became obsessed with watching online vlogs and gaming content. I still watch all these videos from tons of people to this day.
I've probably been taking photos for like six years. But, I've really been only putting myself out there for about a year and half.
I create everything: graphics, vlogs, fashion videos on my Youtube. I've been creating a weekly podcast called You Might be Surprised which is just a comedy podcast. Most of the time it's just me talking about random shit and ranting about funny things.
But, i've had some cool guests on like a comedian from Australia, and an entrepreneur also named Chris, and couple of local comedians. The one main thing that is constant about all of the things I create is a camera.
So photography was just a skill I knew I needs to have. Great photos are a key at my age. It's how you grow an online business, get girls to notice you, and get likes on social media.
Don Simkovich: For your images, how much do you plan ahead and how often are they shot on impulse?
Chris Lynch: It depends really. Most of my shoots are very on impulse — like what looks great in the moment. Unless, I'm doing a paid gig with a model or for a brand.
Photography is great to capture moments, which is why I gravitate more towards street photography. Whether it's capturing a cool car or my friend doing something funny/cool.
So if I were to give rough answer most of my shots are on impulse and I think that's how photography should be. But there is a time to plan and execute, and when you can plan and execute you end up getting some banger Instagram photos.
Don Simkovich: Do you envision your audience ahead of time or mostly take what appeals to you?
Chris Lynch: To be honest I don't at all. I create and put everything I can into it. To be honest my creative work — photos, videos, podcasts — are all me trying to win over people—like for my clients, I want their brand to get attention.
Like, "Hey check me out I can take cool portraits; Hey check me out--I create cool designs for clothes; Hey check me out I can make you laugh on my podcast." I just know if i create people will see and that's all I want is for people to see. Life's too short to not do something your passionate about.
Don Simkovich: Chris, thanks for sharing your passion.
Learn more about Chris Lynch on LinkedIn.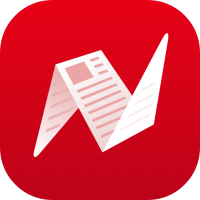 This is original content from NewsBreak's Creator Program. Join today to publish and share your own content.