Renting is big business in Los Angeles County and in LA city.
Half of all LA City residents rent their apartments, homes, or back houses. Seven in ten rental units are covered by rent control laws as described in Bungalow.com.
In the city of Los Angeles alone, renters live in more than 600,000 apartments spread across 118,000 properties, according to the city's Housing and Community Investment Department.
The rental landscape simply grows in scope in the unincorporated areas of LA County where landlords must register their rental units with the county.
On October 1, 2021, Los Angeles County will be launching an online Rent Registration System.
A one-hour webinar to help landlords takes place on Facebook Wednesday, Sept. 22 from noon to 1 p.m. Go to Facebook.com, lacountydcba.
The system has been created in response to the County's form of rent control known as Rent Stabilization Ordinance and Mobilehome Rent Stabilization Ordinance (MRSO). All landlords and mobile home park owners must annually register their rental units that are located in unincorporated areas of Los Angeles County.
There's a registration fee of $90 per unit for rental units subject to both the County's Rent Stabilization Ordinance (RSO) and Just-Cause provisions.
Which rental units are covered by the County's Rent Stabilization Ordinance?
There are two categories of protections under the County's RSO:
1. Fully Covered Units, which have rent restrictions and "Just Cause" eviction protections
2. Partially Covered, or "Just Cause" only units, which protect tenants from evictions without "Just Cause" and applies to most rental units in unincorporated LA County
Know the terms
Fully Covered Units must:
· be located in unincorporated Los Angeles County
· be a dwelling for singles or families on a property with two or more rental units, such as apartment complexes and duplexes; and
· Have an initial Certificate of Occupancy or equivalent issued on or before February 1, 1995
Quick facts
Before increasing your rent, your landlord must give you a: 30-day written notice if the increase is 10% or less or a 90-day written notice if the increase is over 10%.
Rent control in Los Angeles County may be impacted by state-wide laws. Every question regarding rent control may have unique answers, but there are also guidelines to operate by.
What is the maximum a landlord in California can raise rents? Sage Real Estate notes that the answer to this question is quite complex. Every rental property in California (that is not exempt from AB 1482) can have an annual rent increase of 5% plus the annual CPI (Consumer Price Index) percentage change.
A complete look at variables concerning tenant and landlord rights in Los Angeles County is available at rent.lacounty.gov.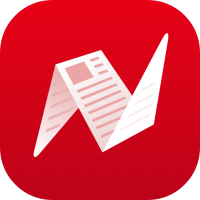 This is original content from NewsBreak's Creator Program. Join today to publish and share your own content.