Melody Whitehead launched her photo coaching business 26 years ago from her family's home in Pasadena. Her children are grown, so Melody and her husband Gerald did what many Southern California homeowners are doing.
They sold their home and moved—but not out of state. They relocated from Pasadena to La Quinta, about 125 miles east in the greater Palm Springs area.
Southern California isn't just made up of different counties, but different worlds.
Although Pasadena and La Quinta are only 125 miles apart the cities have dramatic differences in their climates and with the lifestyles that many residents live. But since Melody is a home-based photo coach in this digital age, her business can operate seamlessly in any city.
Different worlds in So Cal
Pasadena has miles of hiking trails in the local San Gabriel Mountains with county golf courses around Altadena and courses at the Rose Bowl.
Public tennis courts are adjacent to some of the city parks. Residents live in Pasadena and Altadena. As in—they stay put.
La Quinta has communities with a country club atmosphere that includes golf and tennis. In some communities, homeowners flock to their residence when the weather cools and leave when summer temperatures kick the mercury sky high.
And they're not just families from Canada or the northern states who come and go to the desert. Plenty of the La Quinta residences are second homes whose owners live in Newport Beach and San Diego. They take in the ocean breezes when they want and then head inland when the desert weather cools to play golf or spend a long weekend.
Melody, who grew up in Pasadena, and Gerald chose La Quinta because they were already familiar with the area and they like how it supports their active lifestyle. Melody played golf in the area in her early 20s, and she and Gerald headed there on dates before they were married.
It's also a good compromise for Melody who has a child and grandchildren in Prescott, Arizona, a 4 1/2-hour drive, while her mother lives in a retirement facility in Monrovia which is about a 2-hour drive, depending on traffic.
Personal evaluation
Melody has always been mobile and on the go. In Pasadena, she was busy with networking groups to meet people and build her business. Within 15 miles of Pasadena, there are dozens of chambers of commerce In 2019, she traveled more than she ever had in past years.
But 2020, was a sudden stop.
She moved her photo coaching business, Safeguard Your Memories, completely online during the height of COVID restrictions. She began Zoom sessions to show her clients how to organize their photos while mentoring others who were interested in starting a business of their own. She has associates from Southern California to western Pennsylvania and beyond.
Her business was operating and growing because so many families were cleaning up their homes, coming across old photos, and wondering how to preserve them. But the change from being active and in-person to a digital presence made Melody pause.
"It really makes you think about where you're at and where you want to go," she says.
One of the biggest changes was Melody's love for volunteering with seniors. Pasadena and neighboring Altadena both have senior centers with many more throughout the San Gabriel Valley.
Melody and associates working with her loved helping them organize their photos and sharing them with family members. Those relationships stopped during COVID, but Melody is looking forward to volunteering with seniors at some future time.
The change in life and lifestyle made sense and Melody is excited about this next and different phase for her family and her business.
Quick Comparison of Pasadena and La Quinta
Pasadena is one of 31 cities in the San Gabriel Valley.
La Quinta is one of nine cities in the Coachella Valley.
Golf Courses
Pasadena-Altadena …........ 5 (one private—Annandale Country Club)
La Quinta …………………. 25 golf courses
Population
Pasadena ………………141, 029 (2.9% growth since 2010, U.S. Census Bureau)
La Quinta ……………….. 42, 098 (76.2% growth from 2000 to 2019, City Data)
History
Pasadena, incorporated in 1886, was settled by families from the Midwest seeking refuge from tuberculosis.
The La Quinta Resort was established in 1926, but it wasn't until 1982 that La Quinta officially became a city.
Landmark Events
Pasadena is known for the Rose Bowl parade and game, the Tournament of Roses, while La Quinta has PGA West, a collection of 9 courses designed by legendary names in the sport.
Elevation Above Sea Level
Pasadena .......... 864 feet
La Quinta .......... 56 feet (La Quinta city website)
For more: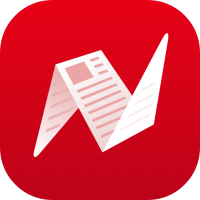 This is original content from NewsBreak's Creator Program. Join today to publish and share your own content.