The Metro Gold Line light rail running for 11 1/2 miles between Pasadena and Azusa is a good way to give young teens a sense of being on their own. They can ride to go shopping, get to their youth group at church or simply explore the foothill communities along the 210 freeway. Travel in groups of two to five for a sense of togetherness and safety.
Where to board
In Pasadena, places to start or finish that's safe and has plenty of people are either the Del Mar Station or the Memorial Park station. Both allow access to the Old Town section of Pasadena and travel east to Azusa within twenty minutes.
The stop at Madre Street near Foothill and the Hastings Ranch shopping center is another popular place to get a start or stop. Parking is the most convenient here for parents who drop off their teens. They can walk north for shopping at the Bed, Bath and Beyond plaza where there's a Ross, Best Buy and Starbucks along with Nordstrom Rack and other stores.
What to see
Each stop has something unique to offer.
Old Town Pasadena has a more trendy feel but may not be as teen- friendly unless the kids are students at nearby Maranatha High School or Westridge. Check out 85 Degree Bakery on Green Street at Raymond or the Cheesecake Factory if the budget allows.
The Hastings Ranch – Madre Street stop allows easy access to the Noise Within theater if going to see a nighttime production or matinee.
Shops are just north and to the northeast with a Trader Joe's and other popular shops being a half-mile to three-fourths of a mile east.
In Arcadia, the train stops near downtown at 1st Street, north of Huntington Drive. The area is quiet with coffee shops and salons. Foothill Boulevard connecting Arcadia and Monrovia is just shy of a mile north.
The stop at Myrtle Avenue in Monrovia is one of the best places for teens to get off and explore. It's about a one-mile walk north to the downtown area but there are plenty of places to eat, theaters, and Library Park with its open space and more retail places and eateries.
Monrovia has a pedestrian-friendly downtown and a strong community spirit.
On Friday nights, the Monrovia Farmers Market and Street Fair has live music, produce, and more throughout the year. The first Friday night of every month is kids' night.
Duarte is the next stop on the Gold Line with easy walking to Walmart, iHop, and Home Depot. Foothill Boulevard with its shop is another mile north.
But wait until the Azusa stop with Target making it an easy shopping destination. The second stop in Azusa ends Citrus College and Azusa Pacific University.
Safety
In early January, a report noted that crime on the Gold Line in the Pasadena area had fallen by 23% since its initial opening. Security cameras monitor the trains and stations while Metro contracts with private security officers who watch to prevent crime and enforce cleanliness, as noted in a Jan. 2020 article in the Pasadena Star News.
Metro Gold Line addresses
The addresses for Pasadena to Azusa on the Metro Gold Line are:
Pasadena stations
Fillmore station, 750 S. Raymond Ave 91105
Del Mar, 202 S. Raymond 91105
Memorial Park, 125 E. Holly St 91103
Lake Avenue, 367 Maple Way 91101
Allen, 395 N Allen Pasadena 91106
Sierra Madre Villa, 149 N Halstead 91107
Arcadia 73 E Santa Clarita St. 91006
Monrovia 1641 S. Primrose Ave. 91016
Duarte / City of Hope 1789 Business Center Drive 91010
Irwindale 15998 Avenida Padilla 91702
Azusa
Downtown 801 N. Alameda Ave. 91762
Citrus College/Azusa Pacific University 6898 N. Citrus Ave. 91702
Construction on the Gold Line started in 2010 and finished on time and on budget in 2016.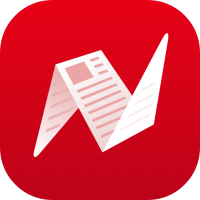 This is original content from NewsBreak's Creator Program. Join today to publish and share your own content.