In Pasadena, the price of typical single-family homes that are being sold in 2021 will make your eyes pop. Houses go on the market and within a week to two weeks, they've sold in the low millions.
The median sales price for single-family homes reached $ 1.3 million in June 2021, a 27.5 percent increase from 2020. Typical condos and townhomes were less than half the price, coming in at $ 610,000. That's a 4.3 percent hike over the previous year. The figures come from the Pasadena-Foothills Association of REALTORS.
Here are a few strategies that homeowners in Pasadena, Los Angeles and neighboring cities use to deal with the high costs of housing.
Selling high and buying low
For the last decade, many homeowners in Los Angeles County who amassed equity would talk about selling their homes here and moving to cities and less populated areas where they could buy homes for $ 250,000 to $ 300,000.
Those days look like they're over because of interest rates remaining historically low and the demand for housing increasing in America's smaller cities.
"Housing hotspots," as described by Realtor.com in a May 2021 update, "are the most spread out they've ever been."
Robust markets are found throughout the U.S.
A few of those hotspots are found in New Hampshire and Maine.
New Hampshire comes out on top in this Realtor.com May 2021 update.
The median price of a home in the Manchester-Nashua, New Hampshire market is $ 415,000.
Johnson City, TN ranks lower at $ 300,000.
Burlington, NC is a steal with a median price of $ 275,000.
In Billings, MT featured in a Wall Street Journal article on its new-found popularity, the median price of a home is $ 299,000. For now.
So sell your million-plus property with equity in Pasadena and, yes, you can still pay cash for a less expensive home, but you'll have moving costs. And then you'll spend money to make your new house and yard look just like you want it to look.
Your equity can get spent quite fast.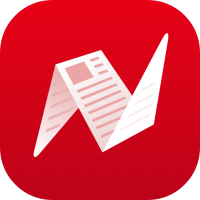 Installing additional dwelling units (ADUs)
A new term for homeowners in Los Angeles County is being used—additional dwelling units (ADUs). Cities like Covina are allowing ADUs to reduce the burden of paying mortgages and offsetting high rents.
Affectionately known as granny or in-law units, ADUs can be up to 1,200 square feet—the size of a small house. And it can have all the amenities for cooking, sleeping, and use of bathrooms.
There are Junior Accessory Dwelling Units that are no more than 500 square feet, about the size of a large room.
Get the details through the Los Angeles County Department of Regional Planning's website.
Buying land and building a less expensive home
Sandra Cantu is bullish on buying land to build an affordable home. She has over 30 years of experience in international real estate, as an investor in single-family homes.
"We often don't talk about land when buying or investing in real estate, and, yet, it's the foundation for all residential and commercial real estate needs."
She launched Cantu Land Plus to give buyers, and sellers of land, options for affordable homeownership.
"You can purchase land in any of several states and build a modular home or even a manufactured home to reduce rental costs and homeownership costs."
She says land with today's manufactured homes is a doable solution for young families and older homeowners who are downsizing. For older couples, she strongly advises buying land rather than moving into a community of manufactured homes.
In those, owners rent the space although they own the dwelling unit. Many of those communities are being bought up by larger corporations and undergoing upgrades. The prices to live there are shooting up as a result. Cantu says manufactured homes are a proven item for satisfying homeownership.
"Manufactured homes made in the last 20 years are not only safe, but they also have many of the same amenities as traditionally built homes or stick-built homes as they're called."
What to expect when buying land
Costs for buying raw land and building a home vary greatly on the location, how much grading the property needs, and the size of the home.
In spring 2020, the costs of single-family manufactured homes started around $ 64,500 and double-wides (which can range over 2,000 square feet) went for just over $ 120,000.
HomeAdvisor states that many homeowners spend between $ 1,250 and $ 4,200 to clear land for house construction. Average land grading varies widely between 47 cents to $ 2.28 per square foot.
Higher home costs are a reality, but develop strategies to handle those expenses. What may have seemed unconventional just a few years ago can become solutions of choice in the years ahead.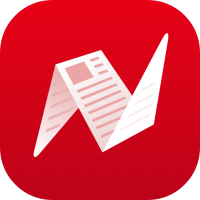 This is original content from NewsBreak's Creator Program. Join today to publish and share your own content.