It's back to wearing masks indoors for businesses throughout Los Angeles County, or is it?
On July 17, the Los Angeles County Department of Public Health "issued a revised Health Officer Order requiring the use of face masks in all indoor public settings, including businesses."
The mandate lacks teeth, though, since Sheriff Alex Villaneuva says his department won't enforce the law because it's not "backed by science and contradicts the U.S. Centers for Disease Control and Prevention (CDC) guidelines."
The Sheriff office agrees that the public health department has authority to enforce the mandate but Villaneuva's office says that "the underfunded/defunded Los Angeles County Sheriff's Department will not expend our limited resources and instead ask for voluntary compliance."
Villaneuva says the health department should work with other county agencies "to establish mandates that are both achievable and supported by science."
Enforceable Health Protections
COVID-19 protections are still in effect throughout Los Angeles County with regular testing of employees who are unvaccinated or unable to wear masks. The cities of Long Beach and Pasadena have their own health departments so enforcement may differ, but they typically follow county and state guidelines.
The County's health department notes that employers must follow requirements in the Health Officer Order.
As of July 18, the LA County Department of Public Health reported:
1,635 cases of COVID-19
528 hospitalizations, a number similar to early April 2021
4 deaths, down from 10 deaths on April 12 and similar to the number of deaths since July 1
COUNTY AND FEDERAL WEBINAR FOR EMPLOYERS
Health topics and other Federal protections for workers are going to be covered in a free webinar on Wednesday, July 21, 3pm.
It will be hosted by the County's Department of Consumer and Business Affairs and the U.S. Department of Labor.
Sign up on the registration page.
The County will focus on COVID-19 laws while the U.S. Department of Labor will cover:
Family and Medical Leave Act (FMLA)
Break Time for Nursing Mothers
Child Labor laws
Basic Practices for LA County Businesses to Know
Vaccine Paid Leave
Employees of business in LA County who need to the receive COVID-19 vaccines can be paid during their time off under a program that remains in effect until Aug. 31, 2021.
Facts on the paid leave program are available through Employee Paid Leave for Expanded COVID-19 Vaccine Access.
Paid leave may also cover employees who become sick with COVID-19, are caring for someone with COVID-19, or if they need to quarantine because they've been exposed.
Paid Leave Signage
Business owners must make sure they have posted a written notice that is easily visible at "every store located within the unincorporated areas of the County where any employee works," as mandated by the county's Department of Business and Consumer Affairs.
The notice informs employees of the Employee Paid Leave for COVID-19 Vaccine Access Ordinance and of their rights under the ordinance.
Multiple Ways to Report Violations
Employers aren't allowed to retaliate or discriminate against employees who complain or provide information to the Department of Public Health, any other county departments or even non-County agencies about workplace violations of public health laws, rules and regulations.
All the facts are listed here:
Health and Safety Retaliation – Consumer & Business (lacounty.gov)
State Standards
On June 17, the Cal/OSHA Board adopted revised standards related to COVID-19 and Governor Newsom signed an order allowing the revisions to take effect the same day.
Access all Cal/OSHA standards on the Cal/OSHA COVID-19 Guidance and Resources page.
There are 244,000 businesses in Los Angeles County, with more minority- and women-owned businesses than any other in the nation. It is the nation's top international trade center and manufacturing center.
There are 17 categories of businesses with separate health regulations that are important for existing or start-up businesses to know about.
For up-to-date information, log on to the public health department's web page for businesses in Los Angeles County.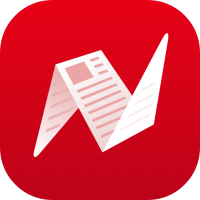 This is original content from NewsBreak's Creator Program. Join today to publish and share your own content.