The popular 626 Night Market returns to Santa Anita Park the weekend of July 16 – July 18 for the second of four planned weekends. The 2021 theme is Coming Home since the event was on hiatus in 2020 due to Covid-19 restrictions on public events.
The name 626 is used since it's the primary zip code for the San Gabriel Valley.
Location
The event launched in 2012 and is held at the famed Santa Anita Racetrack in Arcadia, 285 W. Huntington Drive, Arcadia which opened for horse racing on Christmas Day in 1934.
What to Expect
Tickets are only available online via the 626 Tickets page and won't be sold at the gate.
Staggered arrival times – 4pm to 8pm and then 8pm to Close. The arrival time is simply to help with the flow of traffic and attendees can stay longer if they want.
A comment on the 626 News page recommends arriving early: Getting in was easy because we had 4pm tix. However, if you had later arrival tickets, the lines stretched around the track just to get in.
During the first weekend, crowds arriving around 8pm during the dinner rush had a difficult time entering but adjustments have been made.
A variety of food, including 12 food trucks; artists; and musicians.
Dozens of artisans will be on hand selling everything from natural supplements to crafted clothing.
And a word about Covid-19.
Who's Who
New vendors include Aguas Indio with chili candy; Bertz Waffles, Hong Kong egg waffles; and Donia Begonia kitchen.
One of the artists appearing is David Lee Conley, Visual Design Lead at UC Irvine and an artist who "really, really like[s) cats"—Katherine Liu.
There are 17 different performers for the weekend with live performances beginning Friday evening 6pm; Saturday afternoon 5pm; and Sunday afternoon 5pm.
The lineup of performers changes every event.
Check the Event Directory for complete listings.
A Vendor's Success
A vendor that appeared for several seasons in Arcadia and Costa Mesa, the Milk Tea Company, opened a storefront in Rosemead in February 2021, 9711 Valley Blvd, Ste A, Rosemead, CA 91770.
Their menu includes Hong Kong Style Milk Tea and Royal Milk Tea and, besides teas, they also have a selection of coffee and milk-based drinks.
Reasons for 626 Market's Popularity
About 100,000 guests are expected during each three-day event at Santa Anita, meaning nearly 300,000 visitors will go through the gates—many of them repeat.
Southern California is known for large events with world-class concerts like Stagecoach in Indio and races like the Toyota Grand Prix. But why is the 626 Market a hit?
Demographics
It's billed as an event like the night markets that are part of life for families throughout Asia. The demographics around Arcadia are perfect.
Here's the total Asian population in key cities of the 626 area code, as stated by the LA Almanac:
Arcadia … 35, 813
Alhambra … 43, 316
Baldwin Park … 14, 712
El Monte … 33, 241
Hacienda Heights … 22, 244
Pasadena … 24, 322
Rosemead … 33, 507
Rowland Heights … 31, 436
San Gabriel … 24, 703
Temple City … 22, 576
Of course, it's a multi-ethnic event that's become a summer tradition for families.
Wide Age Appeal
This is key because there are few places where families can take small children, teens and younger adults can mix and mingle. Think of a place like Legoland that's fun for kids up until age 10 or a Coachella and Stagecoach music event is geared toward a college age and young professional crowd.
626 Night Market is one of those rare places and events.
Location
Santa Anita is a legendary landmark and it's next door to the sprawling Westfield Shopping Mall, a destination site. The racetrack is easily accessible along Baldwin Avenue, just south of the 210 freeway, it's just north of the heavily trafficked Huntington Drive and it's only a few miles north of the 10 freeway.
The next weekends for the 626 Night Market at Santa Anita are:
August 27 - August 29
September 3 - 5
The event has grown so popular that two additional locations have been added:
626 Night Market Bay Area
The Alameda County Fairgrounds, Pleasanton on three weekends:
Aug 6 – 8; Aug 20 - 22; September 24 - 26.
626 Night Market OC – held at the Orange County Fair and Event Center does not have confirmed dates as of July 15, 2021.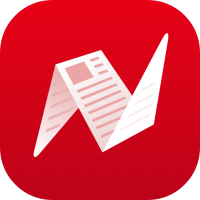 This is original content from NewsBreak's Creator Program. Join today to publish and share your own content.