A fireworks show at the Altadena Golf Course on July 2 is back after taking a hiatus in 2020 during the Covid restrictions. In mid-June, a normal pace of life returned after most Covid restrictions were lifted.
Another sign that life in Altadena and the Pasadena area is returning to normal is the dine-in traffic at restaurants on North Lake Avenue. A fixture in the community is Fox's Restaurant at the corner of Lake Avenue and Mendocino.
Hitting the Numbers
Paul Rosenbluh and his wife Monique King have owned the popular eatery since June 2018 and, like all restaurants in Los Angeles County, had to close temporarily.
The good news is that business has returned.
"We're at the numbers that we were pre-Covid," he says.
Rosenbluh also owns Cindy's Restaurant on Colorado Boulevard in Eagle Rock. He says that while indoor dining was shut down in 2020, the large parking lot allowed them to serve enough diners that they had significant cash flow.
"The space allowed us to create a dining room in the lot. We were able to do nearly 75% of normal business before we were shut down again in November 2020. We also have tremendous visability [on Colorado Boulevard] so business will bounce back quickly."
He says "up the hill on North Lake Avenue" is "more secluded" and business at Fox's is more susceptible to residents taking summer vacations, compared to Cindy's.
Nevertheless, he's thankful that the cash register is ringing up orders that equal the amount of sales that came prior to the stay-at-home orders.
Business Planning Basics
Small business owners can't plan or anticipate every catastrophe or foresee every looming disaster. Keeping the doors open in any industry takes enough time and attention. However, Rosenbluh advises business owners to stay in a posture of preparedness.
"I have always been one to plan for the worst. I would advise keeping debt low, keep a business line of credit open just in case, and move money into a savings account once a month and don't touch it," he notes.
The food and beverage industry was hit hard in 2020.
Restaurants throughout the state had employed 1.8 million people working throughout 76,000 eating and drinking establishments, according to the California Restaurant Association. Up to one-third of restaurants closed permanently and two-thirds of workers lost their jobs, at least temporarily. The industry estimated that it would take up to three years to recover completely.
Altadena has several smaller restaurants and coffee shops that have loyal customers among the unincorporated area's 44,850 residents and those small businesses remain open.
California's Restaurant Environment
But the lingering effects are felt more strongly in some areas than in others.
Numbers quoted by the CRA on June 22 show that almost 50% of all small businesses in San Francisco remain closed. The association is working to understand how many of the Bay Area's restaurants remain shuttered.
Restaurant owners continue facing challenges like rising food costs. Across the country, the National Restaurant Association says that menu prices have risen about four percent compared to the prior period in 2020. It's the largest increase since 2009.
Another challenge for some restaurant owners in the Golden State is a freeze on relief funds. The Biden Administration approved the Restaurant Revitalization Fund as part of the American Rescue Plan that passed in March.
The fund allocated $28.5 billion for restaurants impacted by the pandemic and prioritized businesses operated by women, people of color and veterans. But last month, three lawsuits introduced by restauranteurs in Tennessee and Texas claimed the way the SBA was distributing the funds was discriminatory.
There were 3,000 restaurants in California that were told they would be getting funds.
Despite the ups and downs, Fox's Restaurant continues serving. It first opened in 1955 by the original owners, Paul and Edie Fox.
Rosenbluh and King are veterans of the food and beverage industry. They previously owned the Firefly Restaurant in South Pasadena for 14 years.
Fox's is located at 2352 Lake Ave, Altadena, CA 91001. Check the website for operating hours.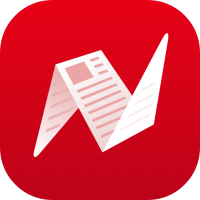 This is original content from NewsBreak's Creator Program. Join today to publish and share your own content.